appogee
hr
essentials
Easy to use HR software to address all your core HR needs.
It's
Essential.
Our core HR software is built from the ground up to meet all of your HR needs: Keep employee information, records and company documents in a centralised, secure and accessible cloud-based location.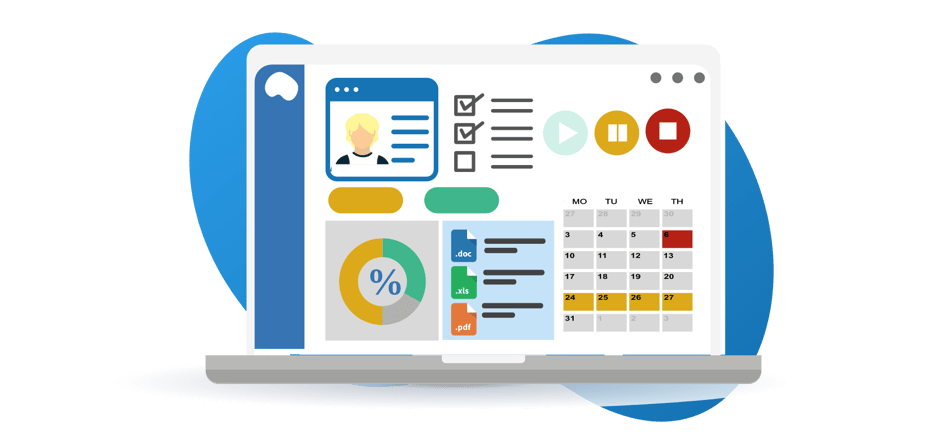 Online absence management software
Our top-rated online absence management tool, appogeeleave is included in full with your Appogee HR Essentials package, making it easy to seamlessly track all types of staff leave from employee leave and sickness to working from home - without a spreadsheet in sight!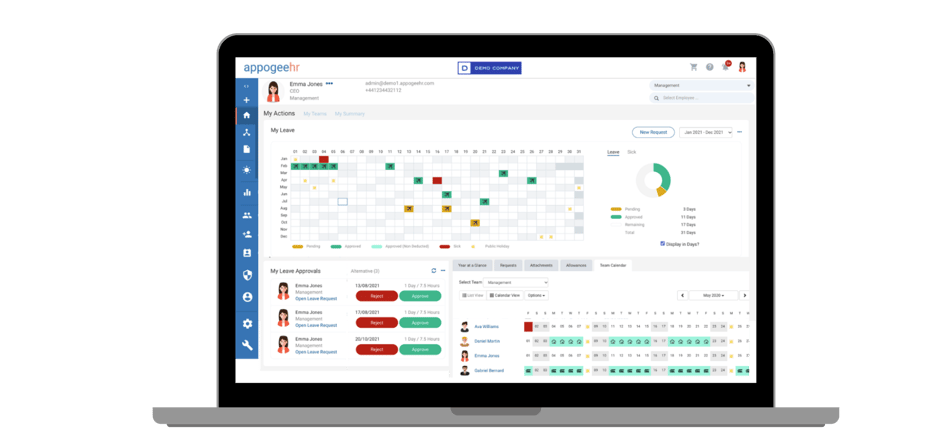 Centralised employee profile management system
Cloud-based employee management software lets you centralise employee profiles and records, with customisable fields allowing you to store the data you need. Eliminate the need for paper copies and enjoy instant access to the information you need, when you need it
Powerful time tracking software
Enjoy full, instant visibility of employee attendance, wherever they are working. Our cloud-based time tracking software features easy to use clock-in and clock-out functionality and online timesheets, so you can report on staff working hours with ease.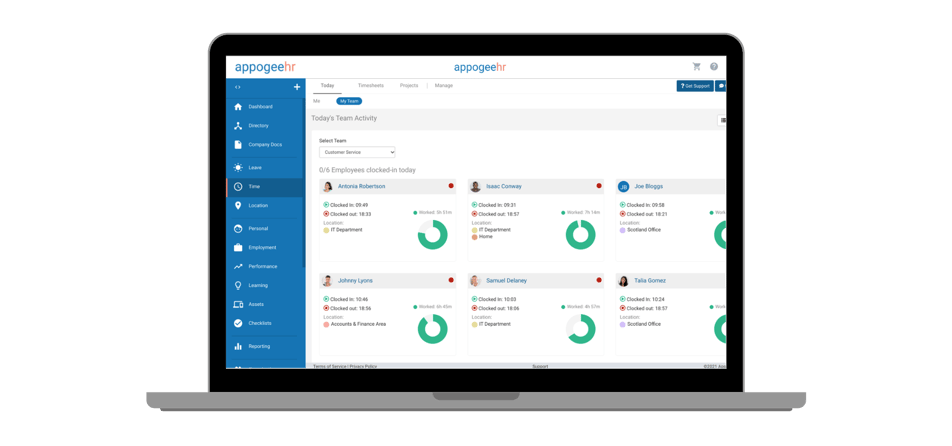 Seamless company document management system
Remove the need for insecure shared HR drives, and keep your company documents and policies fully secure with our cloud-based document management system. Store any kind of file in a centralised location, grant access permission as required, see full document history, and enjoy full version control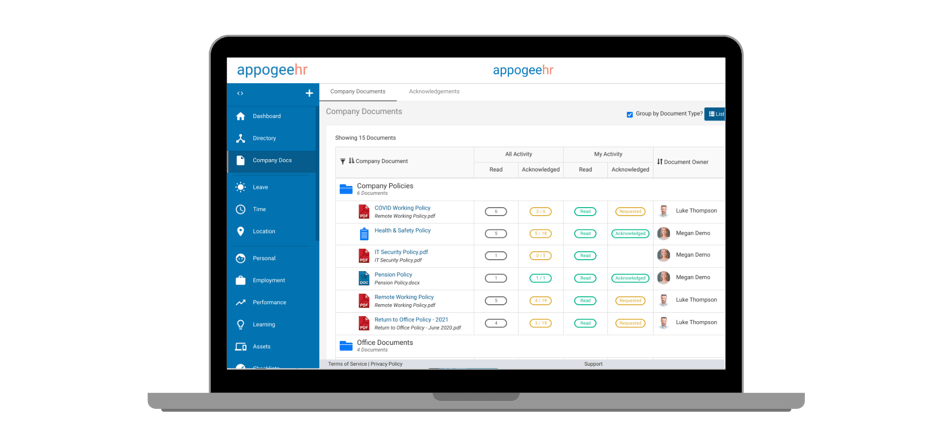 Employee location tracking & desk booking system
Get rid of the guesswork and give yourself instant visibility on who is working where, and when. Our employee location and clock-in / clock-out functionality gives you the tools you need to plan a hybrid working schedule that suits your teams and keeps everyone in the loop.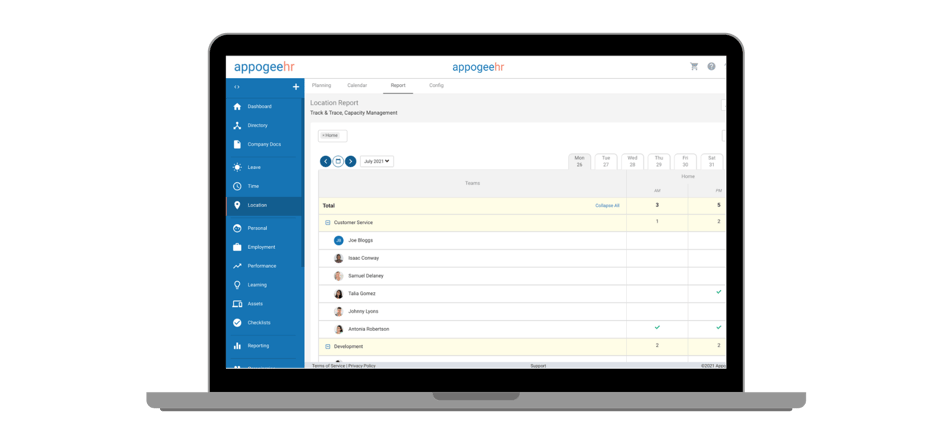 Effortless employee self-service
Put the power in your employee's hands to manage their own leave requests. Our cloud-based leave management system lets your staff update their personal details and request holidays with ease, ensuring the data you're holding is always up to date and accurate whilst reducing admin for your valuable HR teams!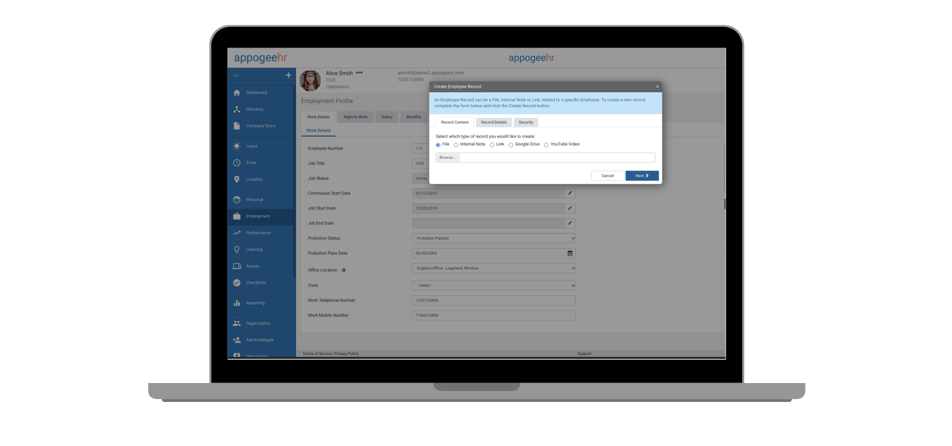 Build and manage employee workflows & checklists
AppogeeHR Essentials features powerful workflow automation tools to create checklists for employees and managers alike. Ensure company procedures are followed with training and reviews done on time, through in-app acknowledgements and read requests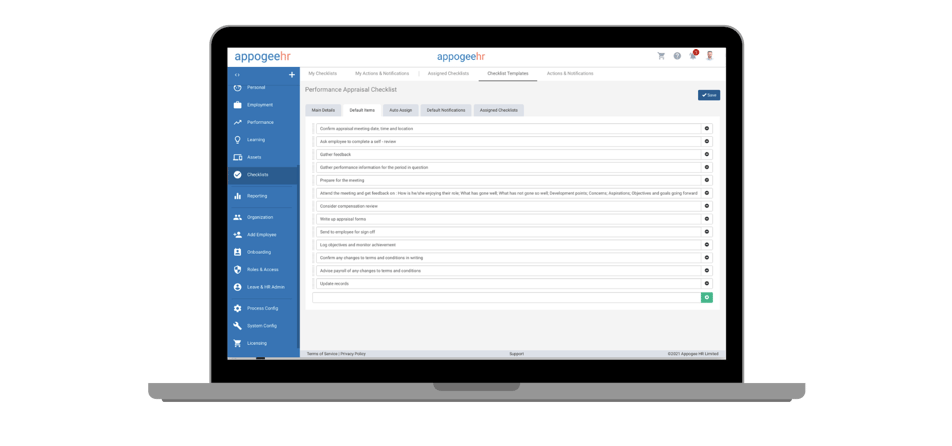 Basic employee performance tracking
Employee performance reviews don't need to be a source of stress, for you or the employee. Our cloud-based HR software lets you store records and create checklists and workflows to support your employee performance reviews.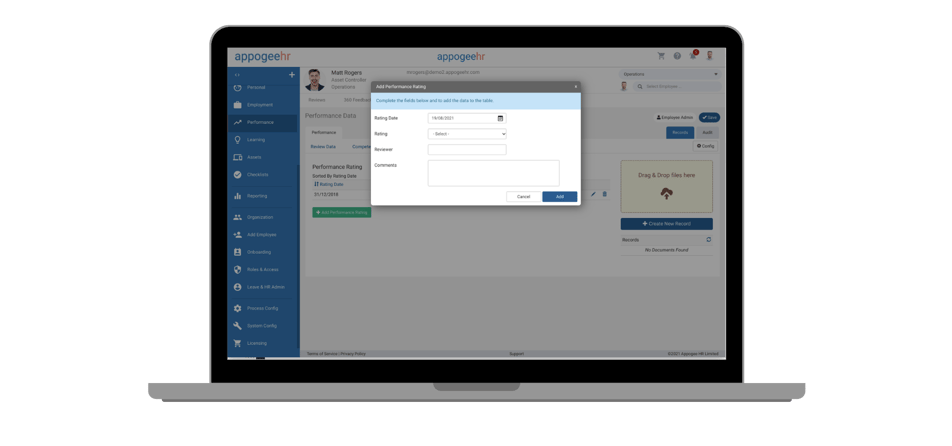 Instant HR reporting software
With AppogeeHR Essentials you can create, filter, save and schedule customisable reports, giving you accurate, meaningful and up to date insights in an instant. Report on any combination of data that you collect on your employees or organisation.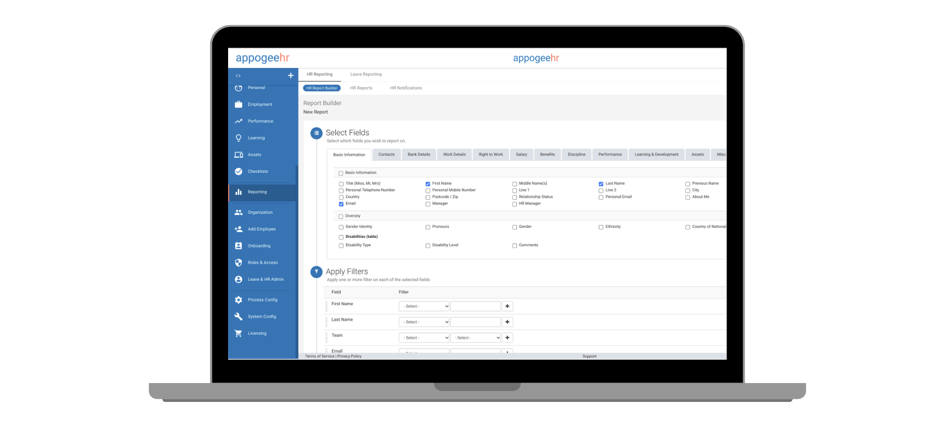 Fully customisable to meet your needs
We know HR, which is why we've built AppogeeHR Essentials to be fully bespoke to the needs of your organisation. Everybusiness is unique, so choose HR software that lets you record, access and report on the information you need, when you need it.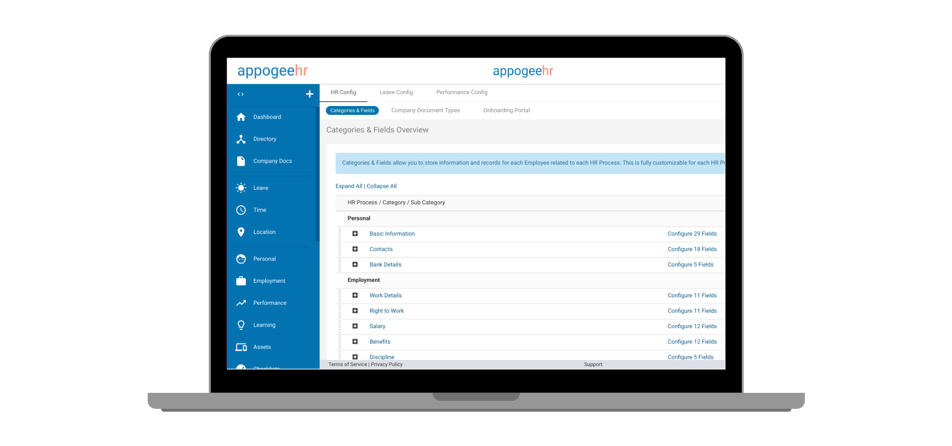 Integrations with Workspace, Xero and more
Keep your systems connected to maximise productivity, security and data consistency. AppogeeHR Essentials integrates seamlessly with Google Workspace, Office 365 Xero, and many other platforms, letting you access the benefits without any disruption.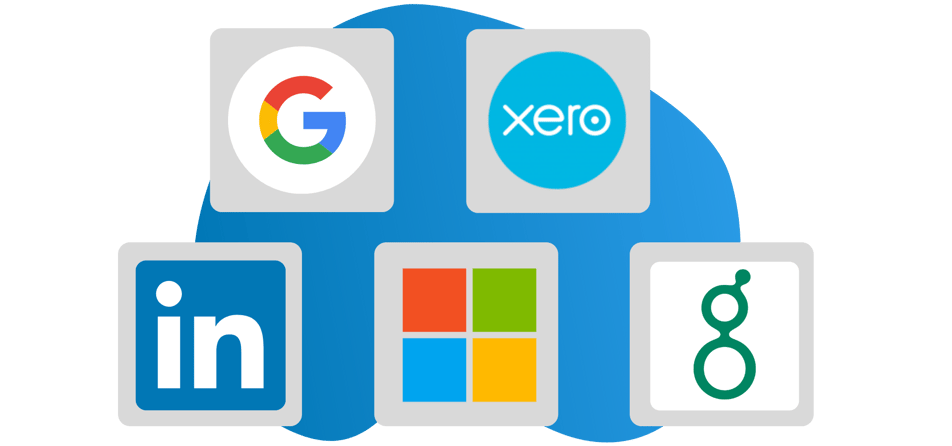 The best HR software
Our friendly customer Support team is available to help out with any questions.We have an extensive knowledge base of documents, FAQs, guides, support videos and more.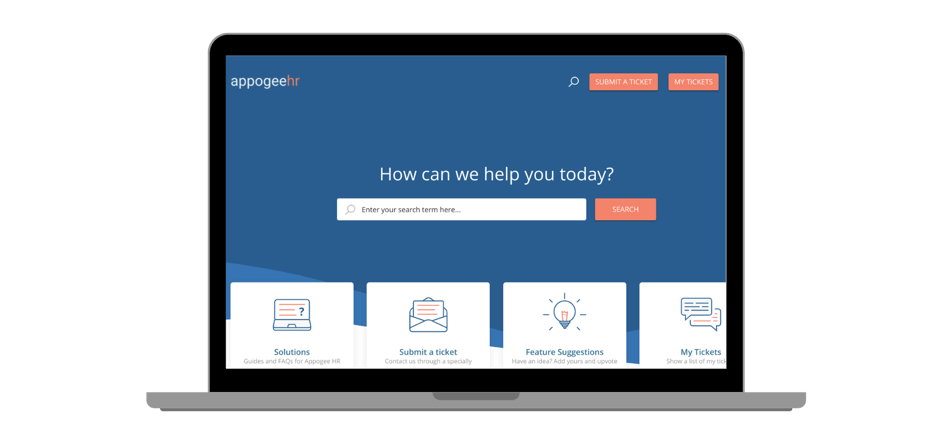 Suitable for global organisations
Our powerful cloud-based HR software is tailored to the demands of global organisations, thanks to French and Spanish translations and fully localised public holidays which can be configured to work alongside your employee's preferences.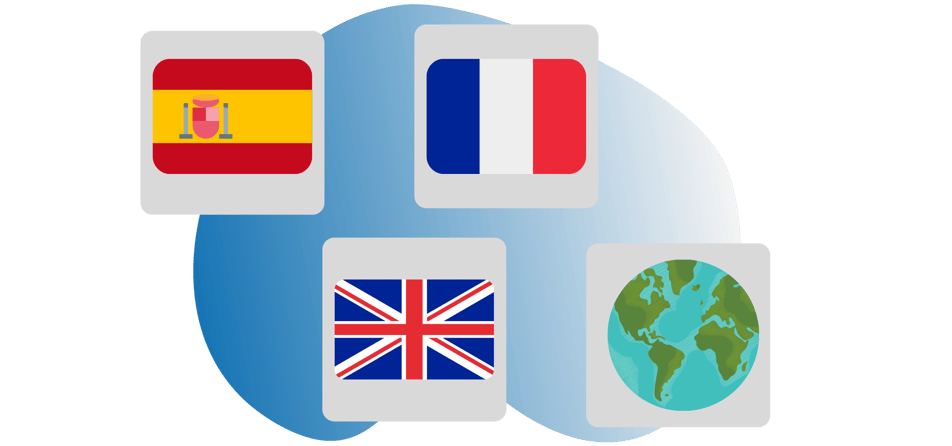 Appogee HR Essentials: video preview
Get started today!
Try your chosen solution free for 14 days or book a demo with a member of our friendly team.