Why Appogee HR?
Highly rated HR, project tracking and leave management solutions for Global SMEs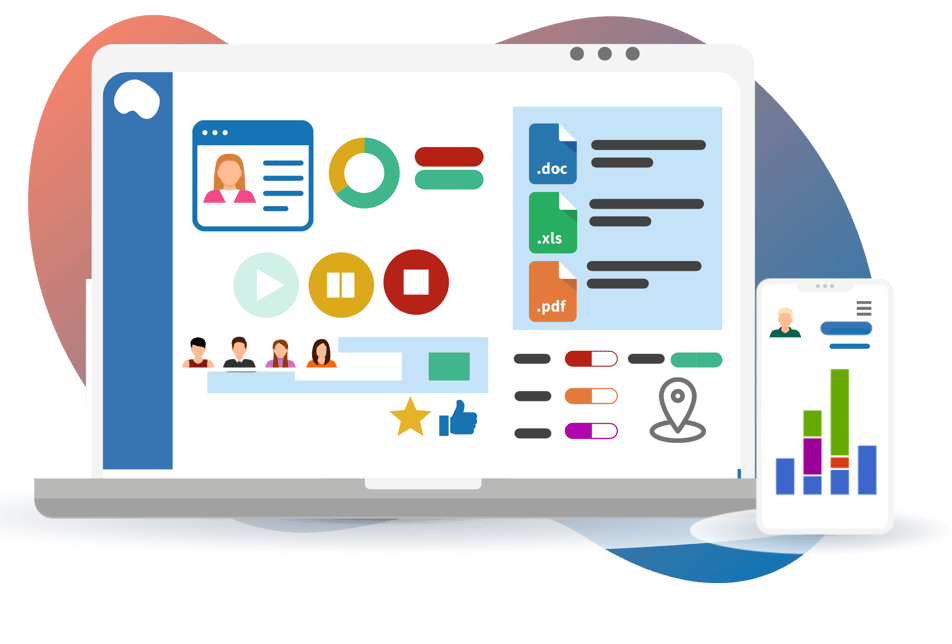 Eliminate filing cabinets and spreadsheets
Secure, centralised location for sensitive employee HR information and records. Meet compliance requirements such as right to work checks.
Peace of mind about Data Privacy
Sensitive employee information can only be accessed by authorised staff eg. HR and management. IT staff can administer the system without access to employee data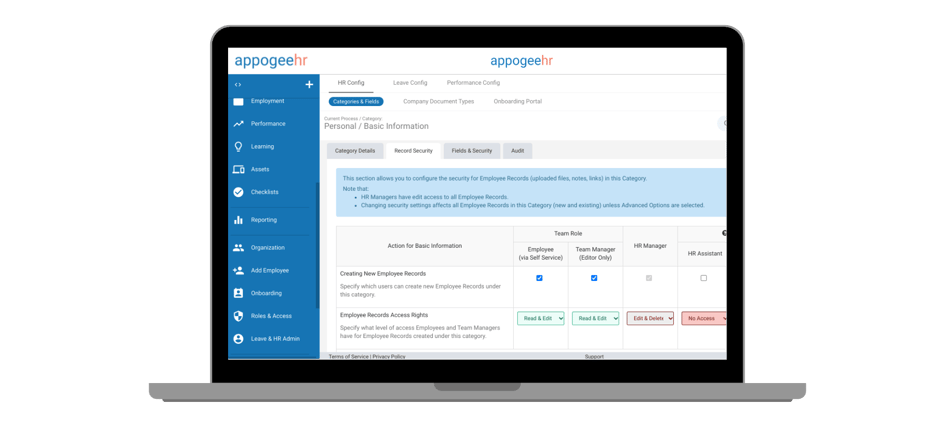 Self-service your employees will love
Easy to use system that empowers your employees & managers to updating personal information & leave requests. Save time and improve accuracy through self service access.
Support for Major HR Processes
Keep all your HR processes in one, easy to use system with access to information given to only those who need it. Time saved in searching for relevant information and records.
Empower Employee Self Service
Configure self service to allow access to only the information you want to. Ensure leave management is handled quickly and effectively through simple request & approval system.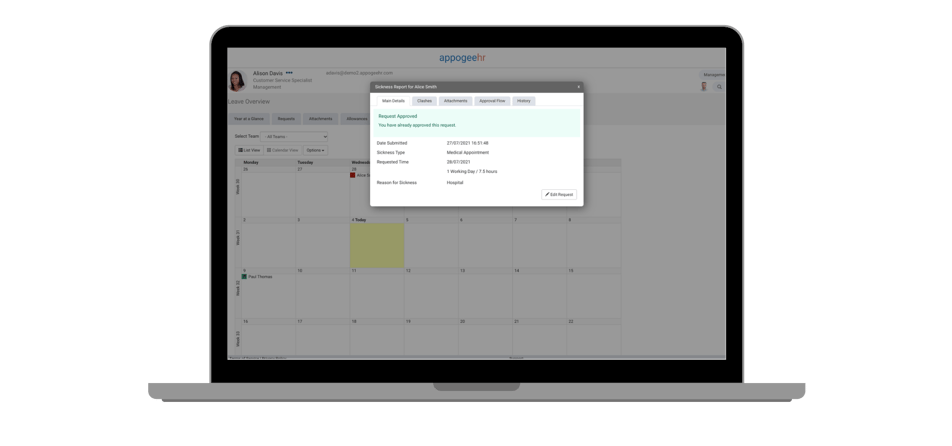 Spend less time on HR admin
Automation & workflows allow processes to happen effectively across the business. Less involvement in information updating frees up time for more proactive HR management.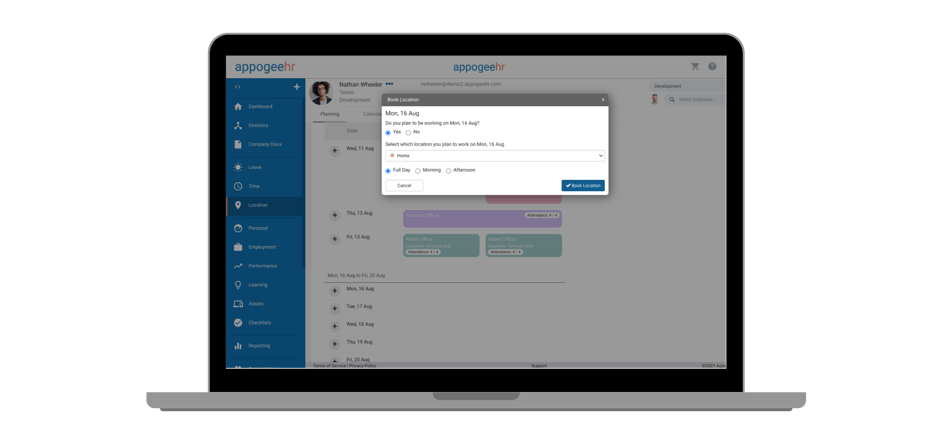 No Setup Stress
Simple to set up and maintain. Easy to configure and roll out to the business with a very low admin overhead. There is no training required for employees or managers.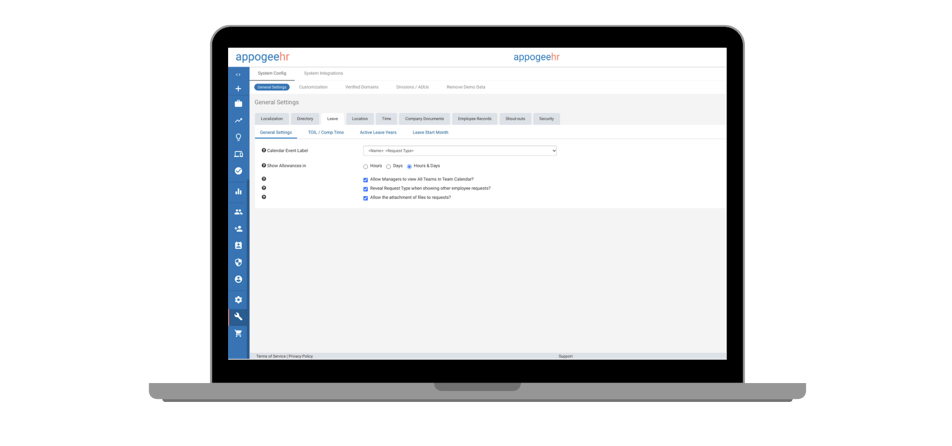 Assurance Through Role Based Security
Highly secure with dynamic role based data access through Admin, HR Manager, Manager and Employee Roles. Configure additional privacy at the profile field & record level.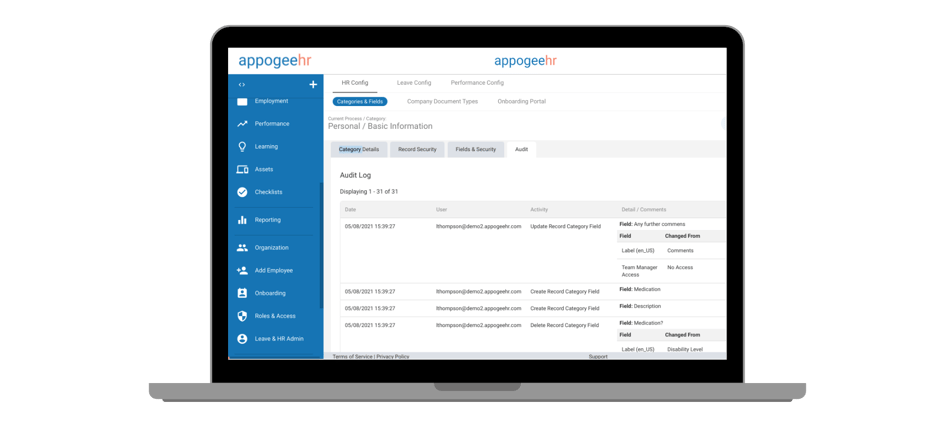 Simple integrations
Easy integration with other core services eg. G Suite, Office 365 and API access. Benefit from single sign on, calendar integration, access through apps menu and more.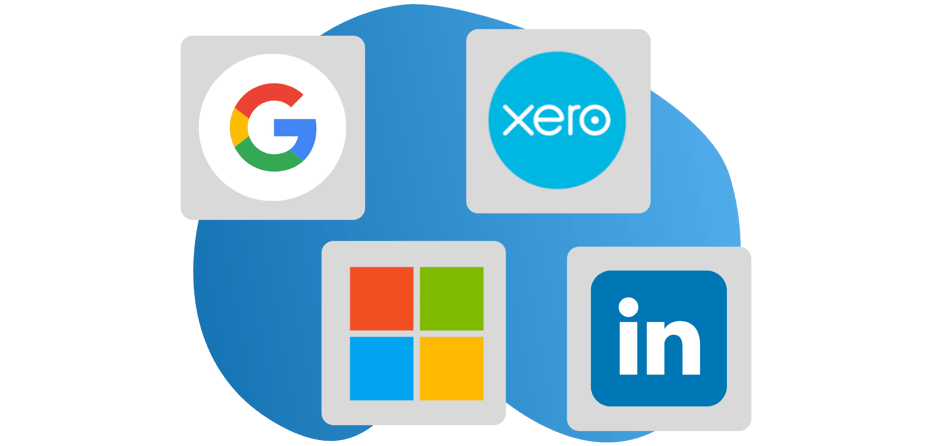 Get started today!
Try any of our solutions free for 14 days or book a demo with a member of our team!