HR company document upload
Store and share all your Company Documents and policies from within Appogee HR. With simple versioning and acknowledgment requests, you can ensure you keep on top of compliance and policy.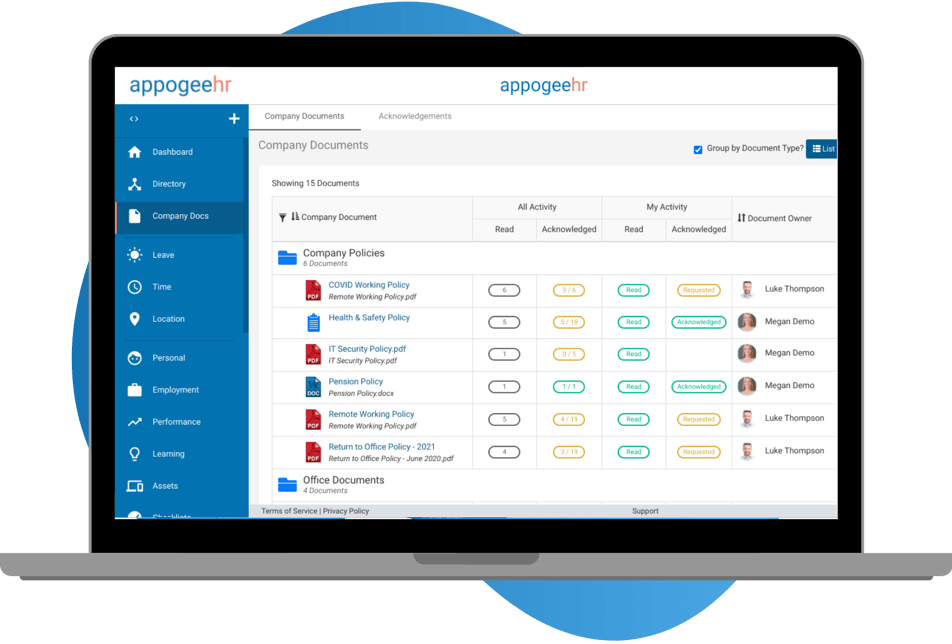 Centralised access
Appogee HR stores employee data, records and company documents such as policies and procedures in the cloud. Whether it is a file, video, link, or note, all can be uploaded and shared securely within your organisation. Docs such as health & safety policies or company templates can be shared with everyone or kept to specific teams.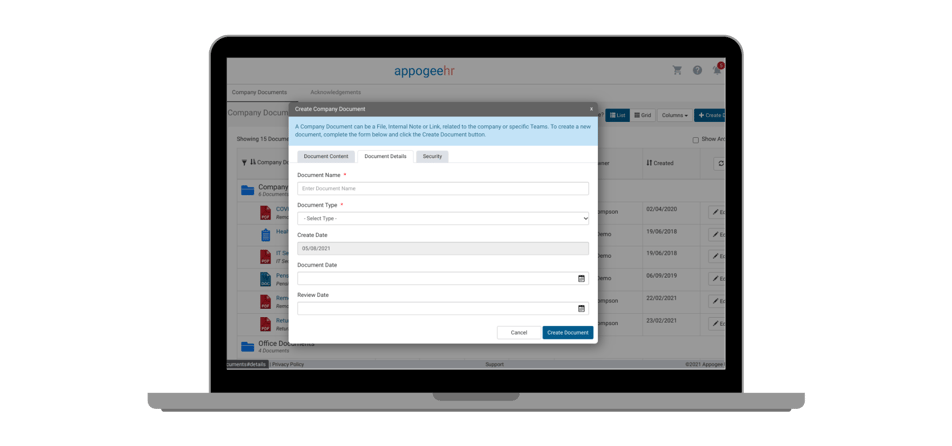 Acknowledgments
Documents can be set with acknowledgment requests, giving you the reassurance that employees have read important policies or information. Employees can access these documents directly from their own HR account therefore streamlining the process of sharing information.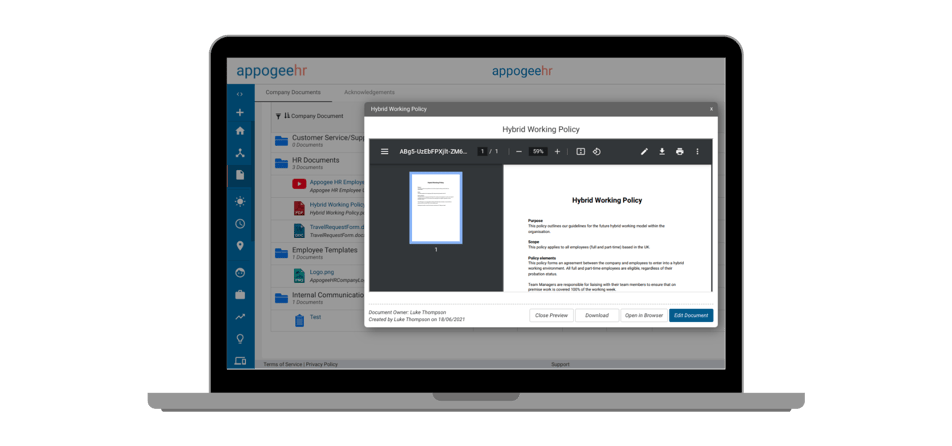 Simple versioning
Versioning allows you to keep on top of updating and checking your policies with simple notifications and a versioning workflow. Keep all history from previous versions so you can access all the information you need to in just a few clicks.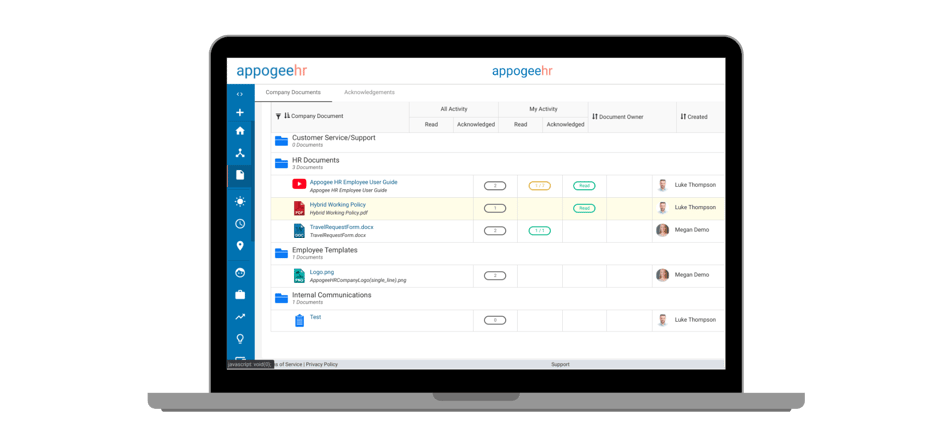 Get started today!
Our company documents module is available with Appogee HR Essentials or Appogee HR Success. Try either package free for 14 days or book a demo with a member of our team.