appogee
hr
essentials
Easy to use HR software that takes the weight off your shoulders.
It's
Essential.
Ideal for all of your core HR needs. Securely file employee information, records and company documents such as policies in a central, accessible cloud-based location.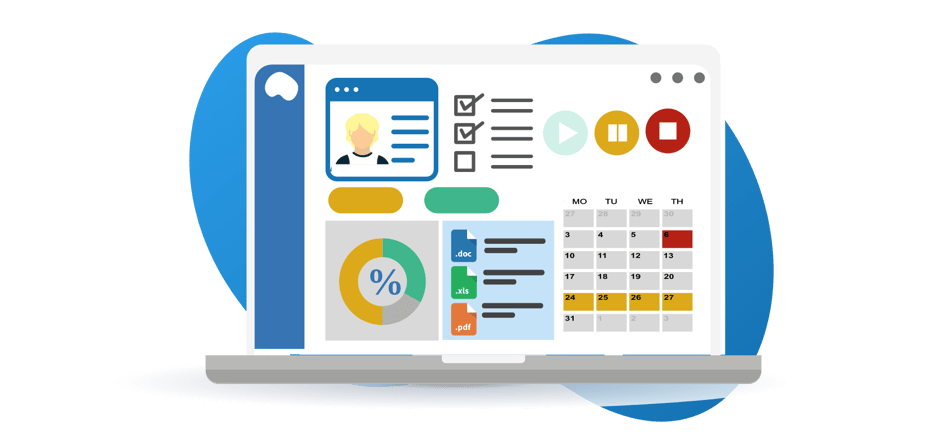 Leave and sickness management
Our top-rated online absence management tool, appogeeleave is included in Appogee HR Essentials to help you manage any kind of online absence.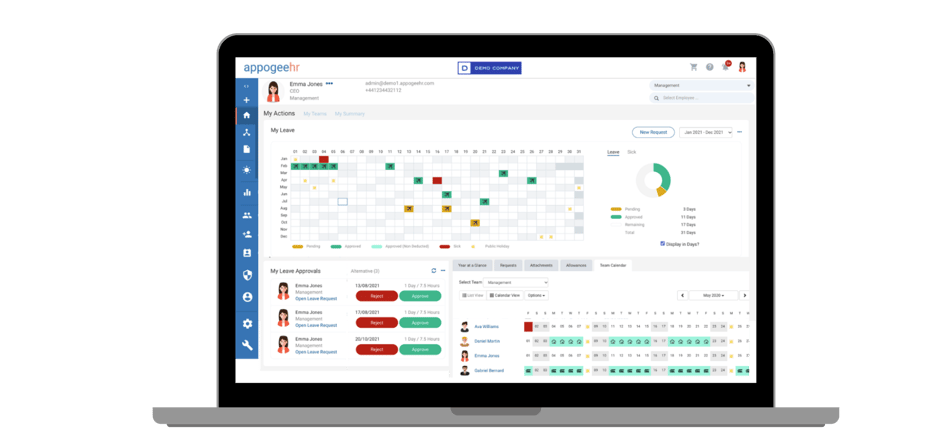 Centralised employee profiles & records
Our cloud-based HR solution provides online centralised employee profiles and records and completely eliminates the need for paper copies! This gives you easy, fast access to all the employee information you require in one place with customisable fields so you can store the data you need.
Employee self-service
Allow your staff to update their own personal details and request holidays with employee self-service. This great feature helps ensure the data you're holding on your staff is up to date and accurate whilst reducing admin for your valuable HR teams!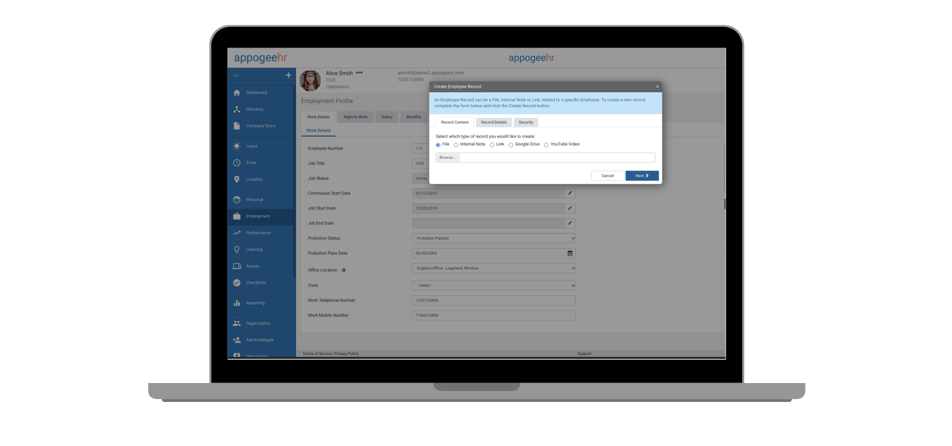 Staff location recording & office booking
Do you know who's in the office and who's working from home? Our popular staff location and office booking feature mean you will always know who is working where. Plan a hybrid working schedule to suit your teams and keep everyone in the loop.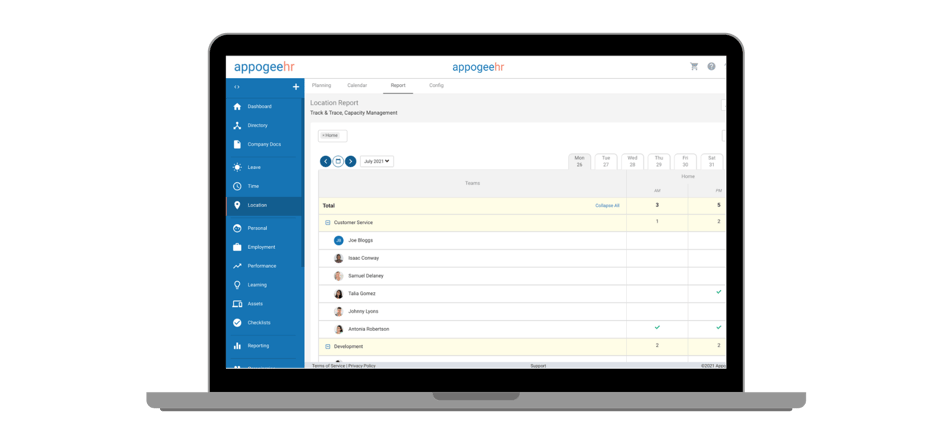 Company document management
Centralise your company documents and policies with one of our most popular features. Store any kind of PDF, video or document in one place. See who has read what, request acknowledgements, give people a nudge if you need to and have full version control all in-app. Finally getting rid of the need for less secure shared HR drives!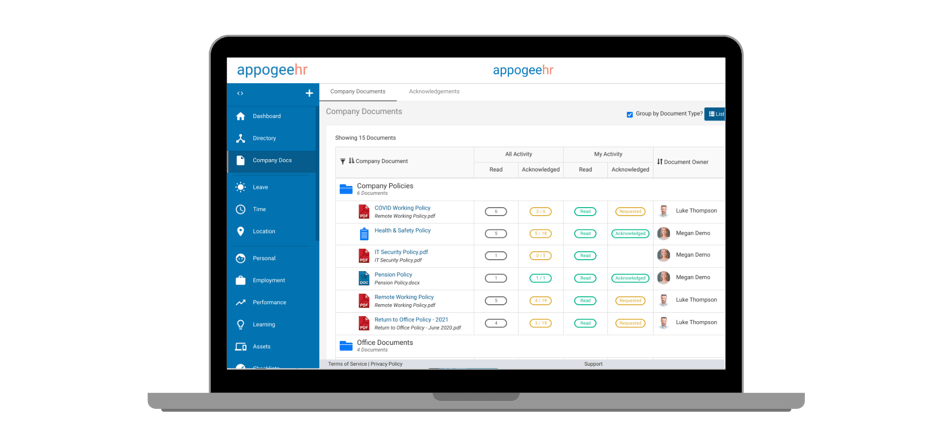 Time & attendance tracking
Easy to use clock-in and clock-out functionality with online timesheets so you can report on staff working hours with ease.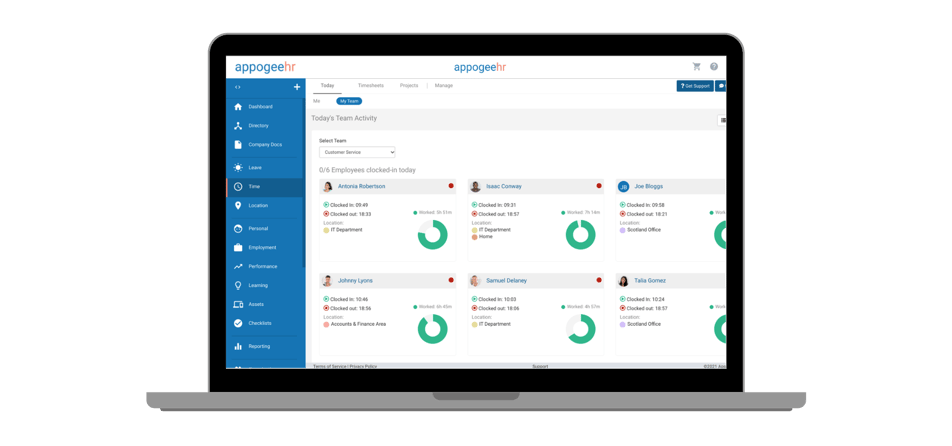 Workflows & checklists
Use the workflow automation function to create checklists for your employees and managers. Ensure company procedures are followed with training and reviews done on time.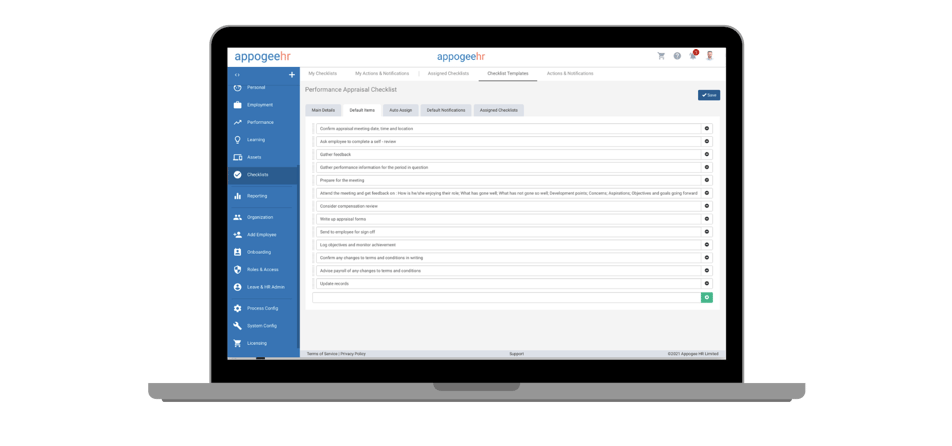 Basic performance tracking
Stay on top of performance reviews by storing records and creating checklists and workflows to support your employee performance reviews.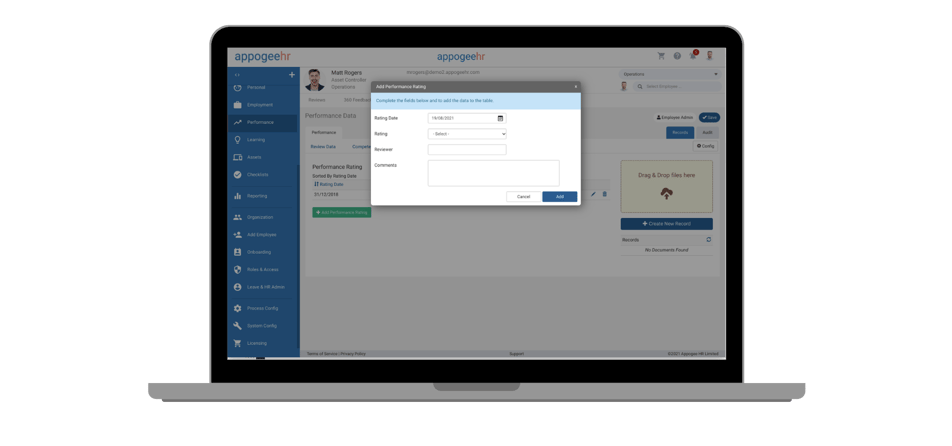 On-demand reporting
Create, filter, save and schedule customisable, accurate, meaningful and up to date reports in an instant. Report on any piece of information that you store on your employees.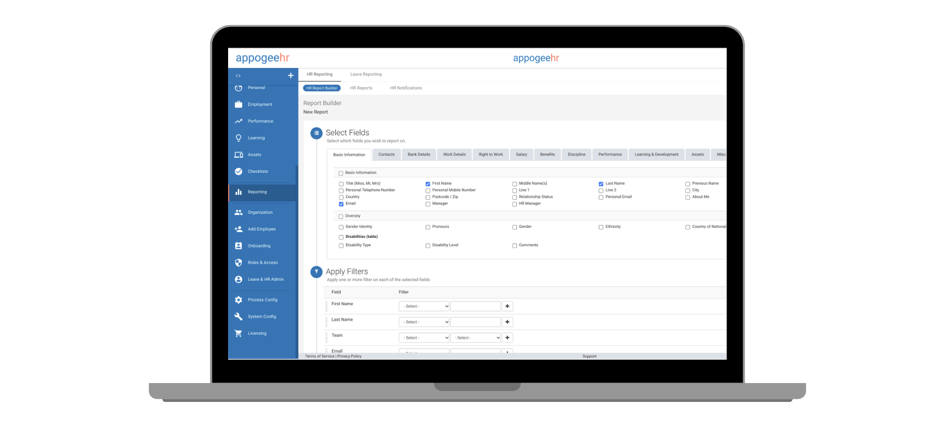 Customisable to suit your business
We understand that your business is unique and that's why we've created one of the most customisable HR solutions on the market to help you ensure your HR needs are fully met with our software.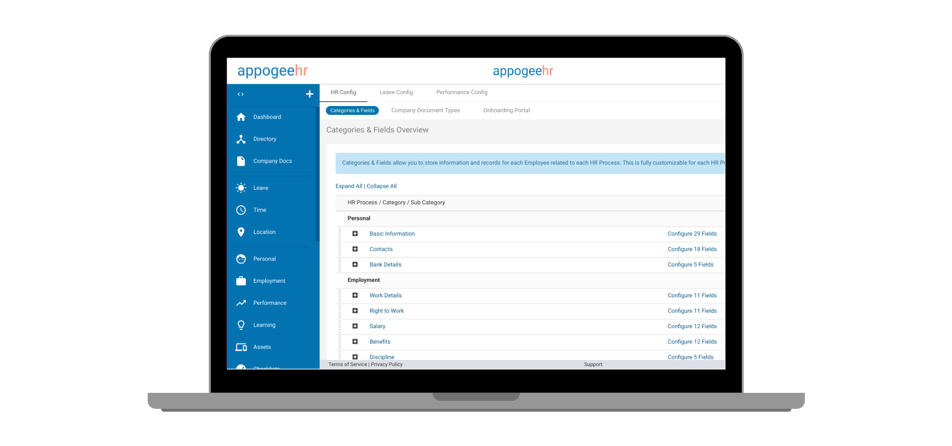 Valuable integrations
Google Workspace, Microsoft 365, Greenhouse (ATS), LinkedIn Talent Hub (ATS) and Xero all integrate seamlessly with Appogee HR to help you and your teams be even more productive, secure and accurate!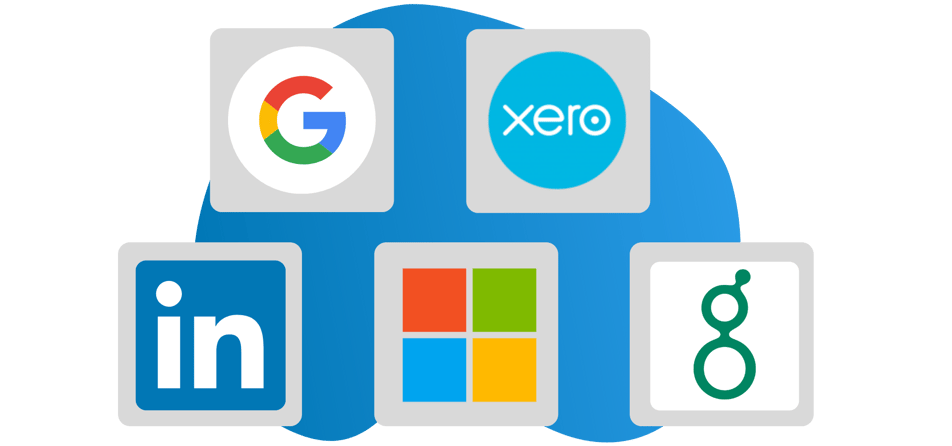 5 star support
Our friendly customer Support team available to help out with any questions, as well as an extensive knowledge base of documents, FAQs & guides and a large YouTube channel with plenty of support videos.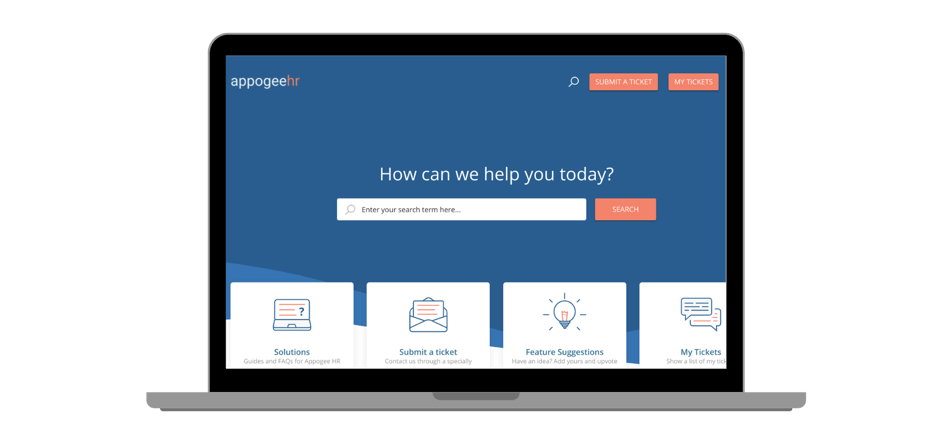 Suitable for global organisations
Our products fully support global organisations with translations into French and Spanish as well as local public holidays which can be configured to work alongside your employee's preferences.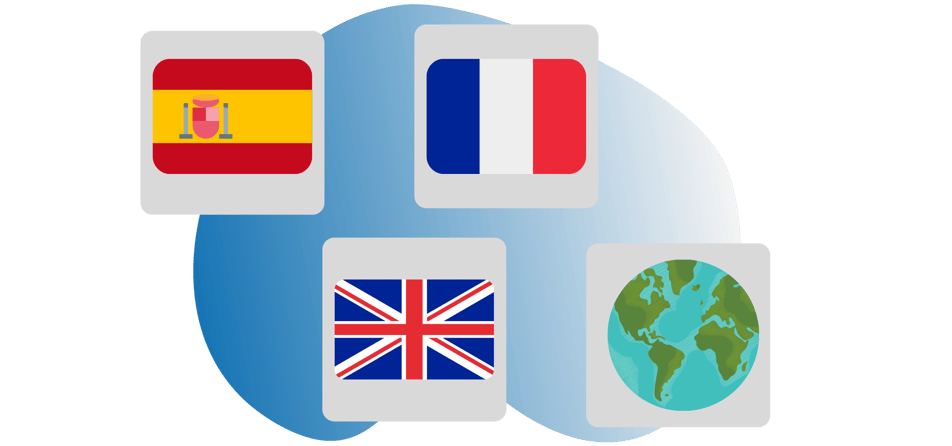 Appogee HR Essentials: video preview
Get started today!
Try your chosen solution free for 14 days or book a demo with a member of our friendly team.