Advanced Access Permissions
Appogee HR is an online HR Management application which keeps employee and company information in one central location. The system allows you to put advanced, multi-level security access settings across all information entered and viewed within your company.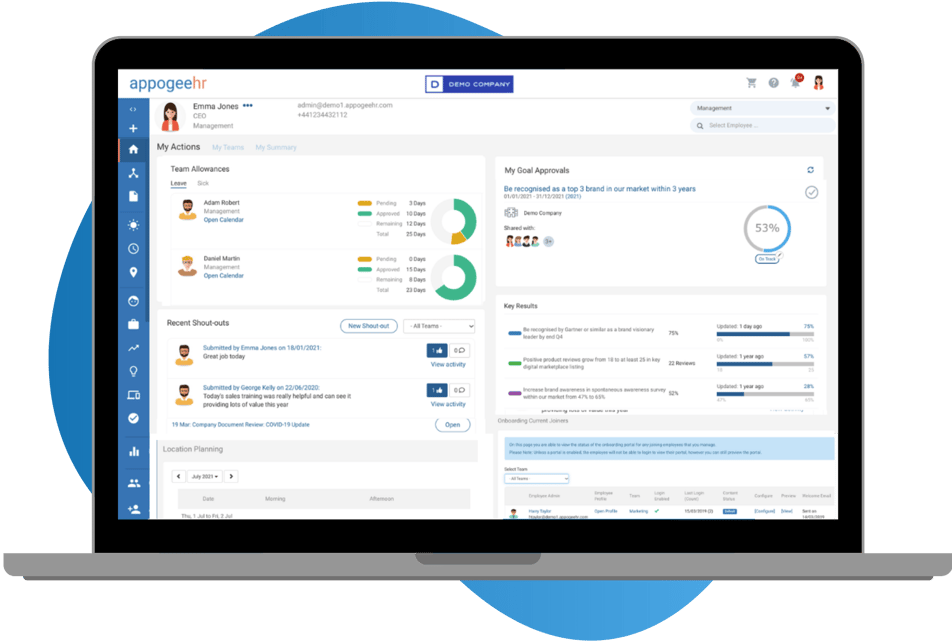 Protect your employees safety and privacy with customisable security protocols and access settings. The product supports various roles across the organisation so you can allocate HR Manager & Team Manager access to employees to ensure that only the relevant people can view certain data. Additional staff roles, HR Assistant, IT Manager & Payroll Admin, can be configured to allow restricted access to role-specific information such as salary information for payroll, without giving access to more sensitive employee information.
Alongside this, there are different edit/view capabilities including a masked view for extra security of details, for example bank information.
Appogee HR is fully customisable, so allows your business to set up content and preferences to suit your company requirements. Audit records allow easy visibility of changes made to Profiles, Records and Documents.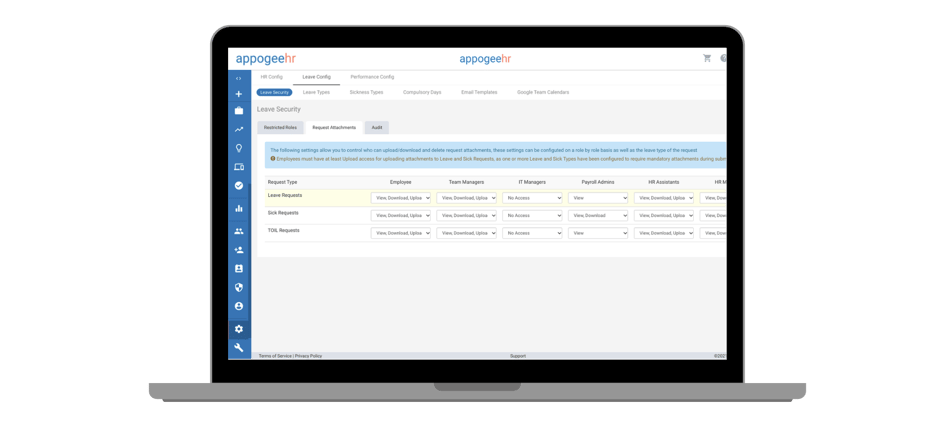 Get started today!
Start your 14 day free trial today or book a demo with a member of our team.