Cloud-based HR Management System
Manage your HR securely with Appogee HR cloud software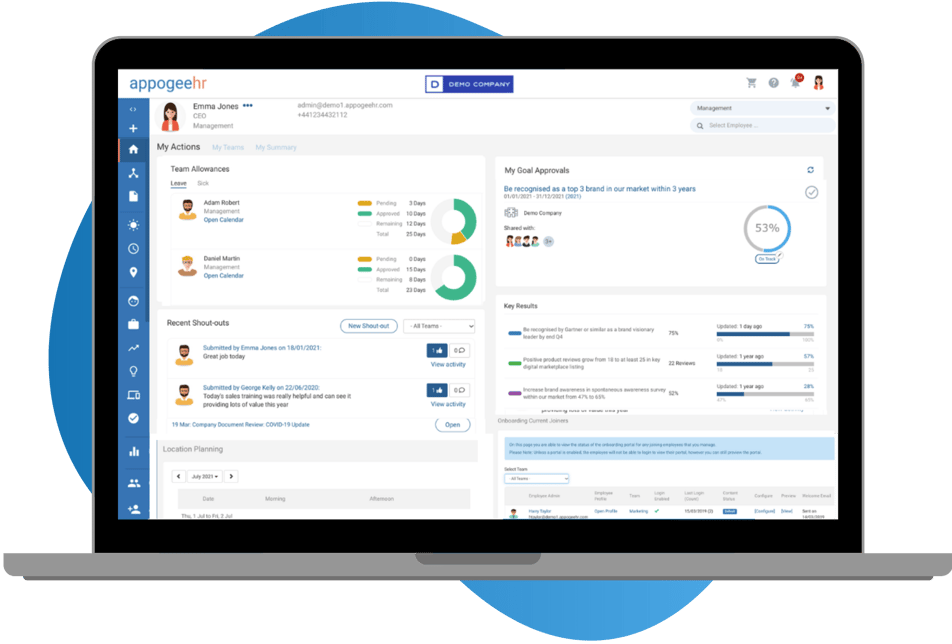 Appogee HR is a cloud HR management solution and employee records application. This means there is no employee paperwork and therefore no need for file storage. Instead, all the information is made available online, saving time, space and money. As all employee and company information is stored centrally in the cloud, it is easy to find information and records. No more time wasted searching through folders.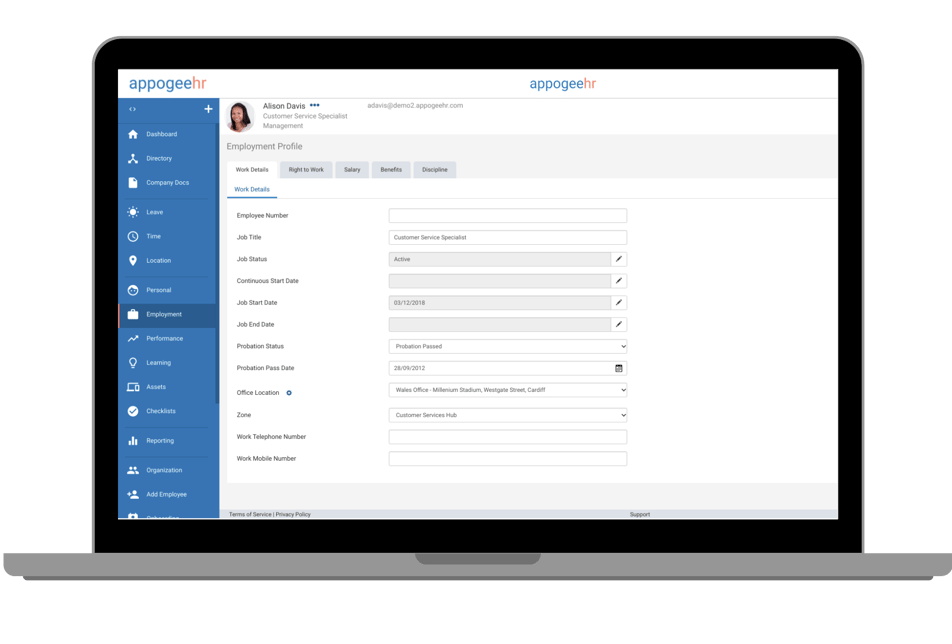 Appogee HR is built upon the Google Cloud Platform enabling us to provide you with a full cloud HR solution. Users are able to access Appogee HR from anywhere and any device as long as they have an internet connection. This allows for easy retrieval of data, records and documents even when you are out of the office. Employees will also feel empowered to have control over their personal information and the peace of mind that the information is secure thanks to controlled security settings. If an employee changes their mobile number at the weekend, they can amend this straight away, ensuring that the company records are updated straight and that they are never out of touch.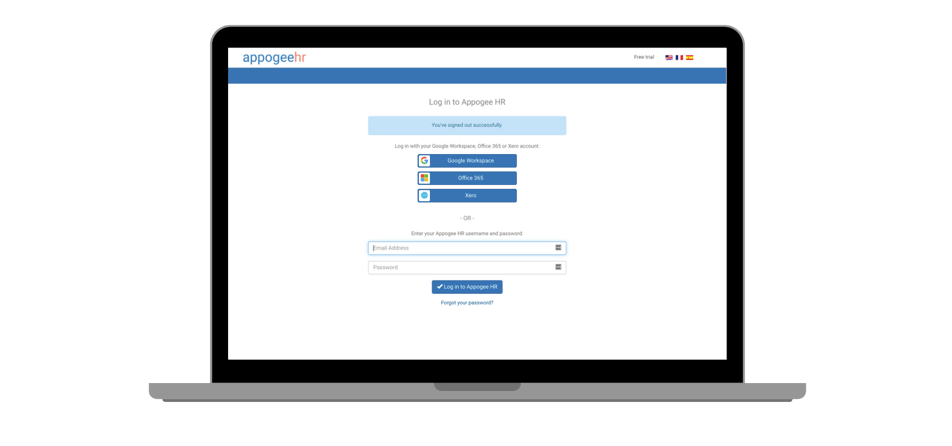 This online HR management system helps your business to streamline its HR management procedures and improve the accuracy and accessibility of the information. It can also help companies with remote working and any working from home requirements to ensure the HR function doesn't stop running and employees can still access all documents necessary, wherever they are.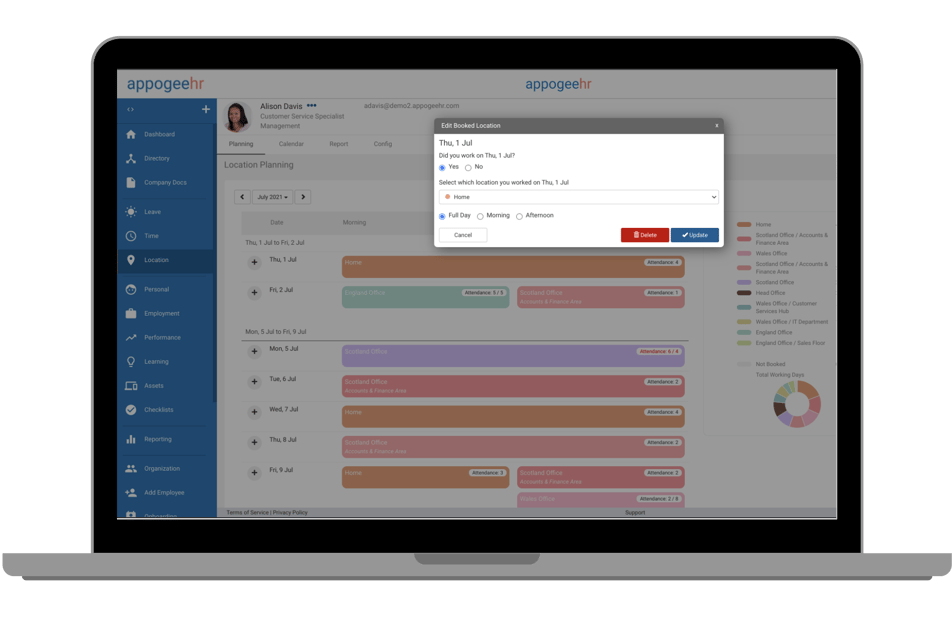 Ready to get started?
Appogee HR is available in a range of solutions to suit your requirements. Try us free for 14 days or request a demo with a member of our team.