Customisable HR software solution
Appogee HR is one of the most customisable HR solutions on the market.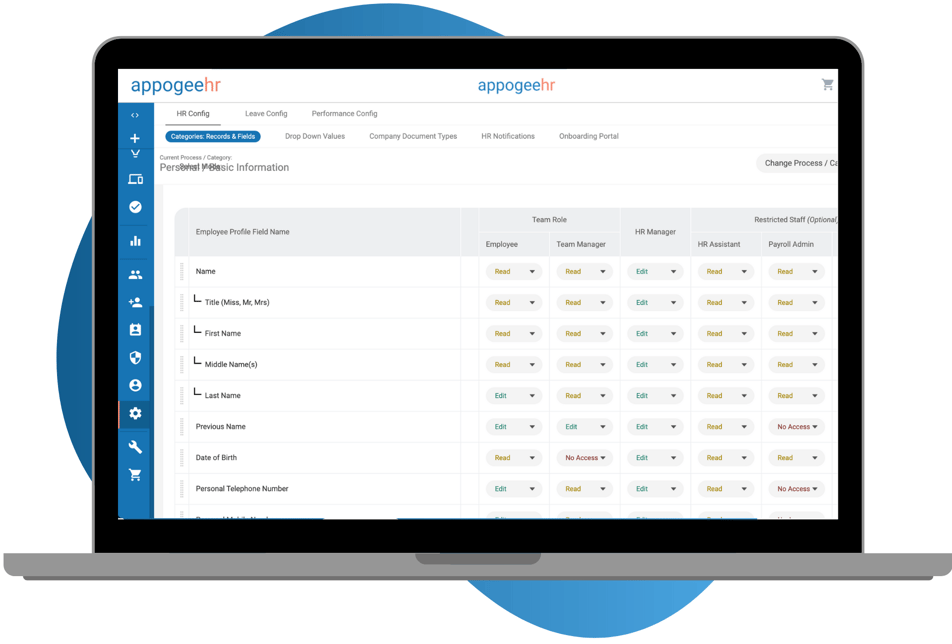 Choose the information you store
Appogee HR is a completely customisable HR application that provides flexibility in terms of the information you store about your employees. Choose Categories, Sub Categories and Fields to capture the data you need to stay compliant. The application comes with a good default set of categories and fields, but these can be edited, added to or removed.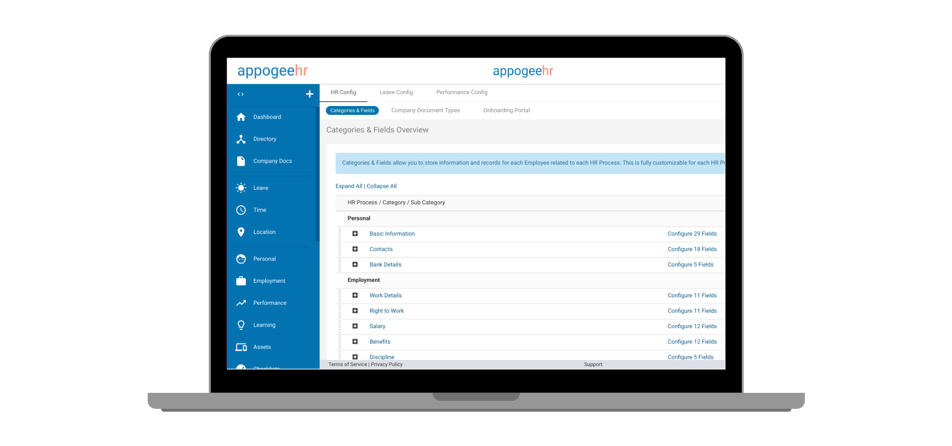 Decide what data you share
Set up security for sensitive employee information and choose who can view or edit the data at a field level. There are several field options, Hidden, View, Edit, Masked or a mixture to suit your requirements.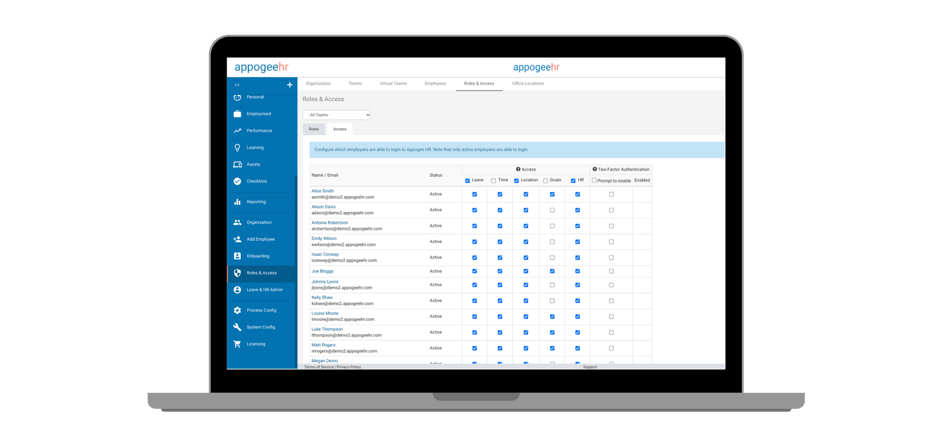 Highly configurable leave settings
The Appogee Leave module within Appogee HR allows for various absence settings to be determined to fit your business. Whether you use Annual, Accrual or both, these can all be set up for leave allowances. All types of absence can be tracked, whether this is training, compassionate leave or a company event. You choose what to track and whether it should come out of the leave allowance or not. More information on Appogee Leave configuration is available here.
Company branding
Make Appogee HR an integral part of your business by customising the theme within the solution. Upload your own company logo so that it is visible on all pages, and select the complimentary colour scheme. Personalising the overall look of the application will give the impression that it is fully integrated and unique to your business.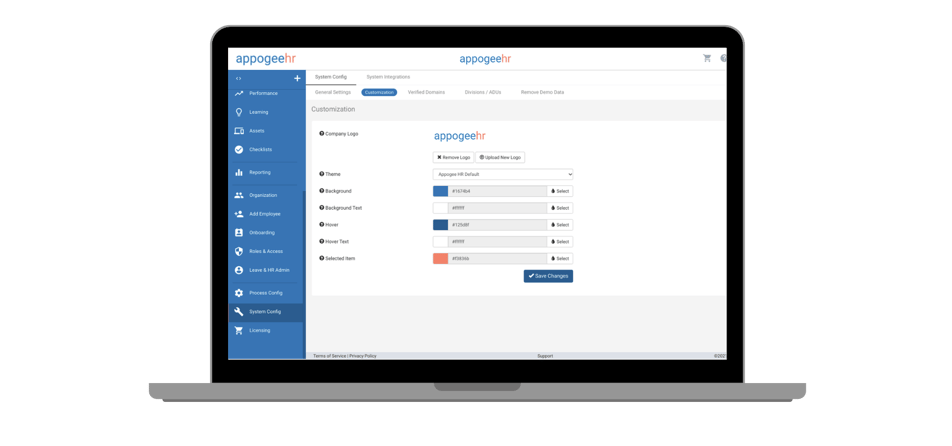 Get started today!
Try Appogee HR free for 14 days or book a demo with a member of our team.