Employee record management
Securely store your employee records in one location. Appogee HR is an online HR Management system which supports both employee record management and human resource procedures.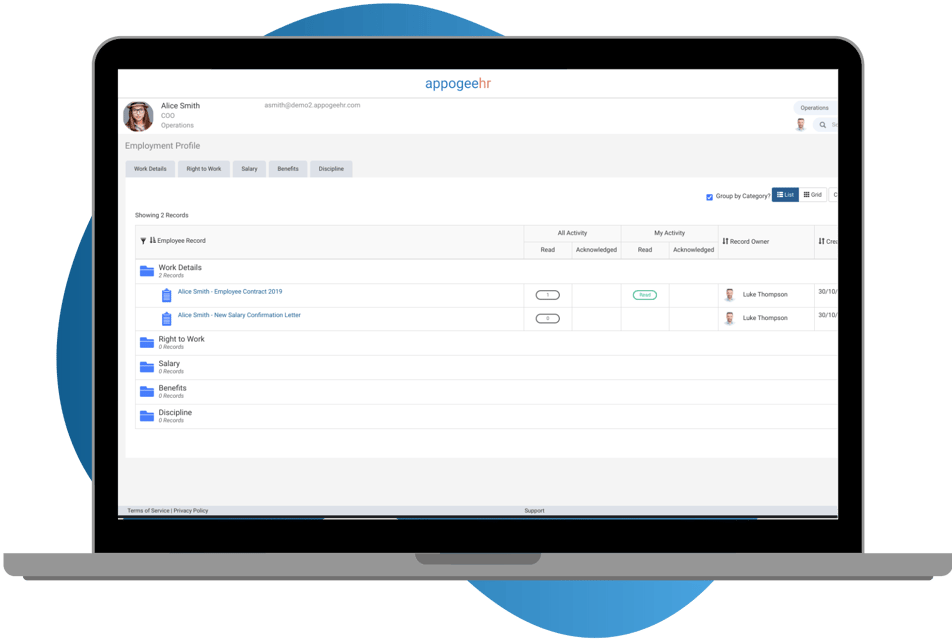 Upload employee records for each individual and hold those alongside their personal and employment information.
Looking up and managing employee records is made quick and easy, and has the added advantage of saving space, paper and time.
Employee Records can be used for anything specifically related to that Employee only. This might be Right to Work Documentation, Employment Contracts or even EU Settlement Scheme Records for the pending "Brexit" deadline. Records formats can be whatever you need them to be, whether they are files, links or notes. You can sort them into Categories and Folders, which are all completely customisable so you can organise your HR application to suit your business requirements.
Strict access controls can be applied to employee records and categories to protect personal and sensitive data. They can be set to Hidden, Read, Edit or Edit and Delete access, which can all be defined by the User Role. The ability to upload employee records is controlled by both the Record Category and the assigned User Role.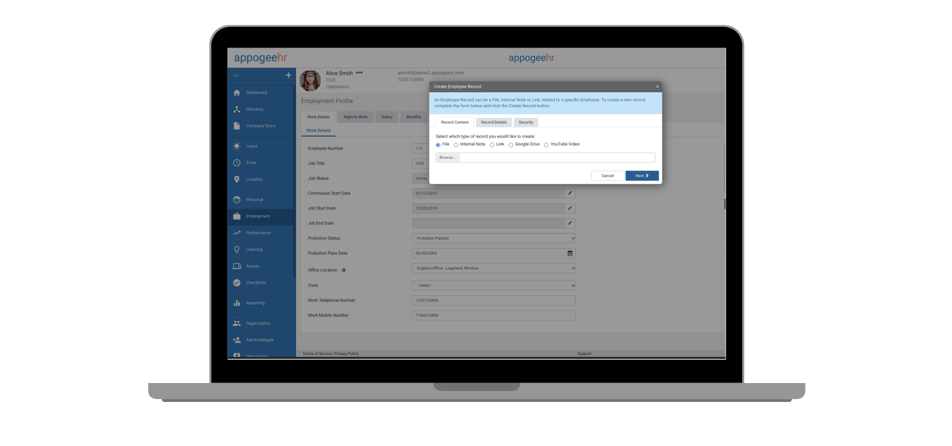 Get started today!
Start your 14 day free trial of Appogee HR today or book a demo with a member of our team.