Fast set-up for your HR software
Appogee HR comes with fast and easy setup so you can get started straight away!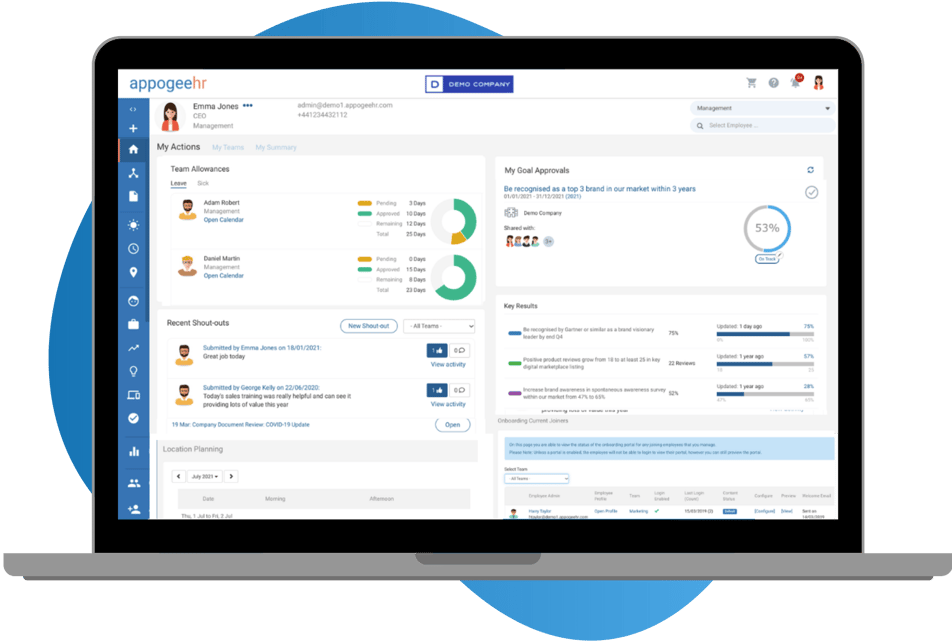 Instant access
Appogee HR comes with fast and easy set up. Just sign up with a few contact details, step through the Pages setup wizard and you are ready to go. The setup wizard will allow you to build some teams and add users so you can get started straight away. Appogee HR is an online solution accessible from anywhere in the world where there is an internet connection.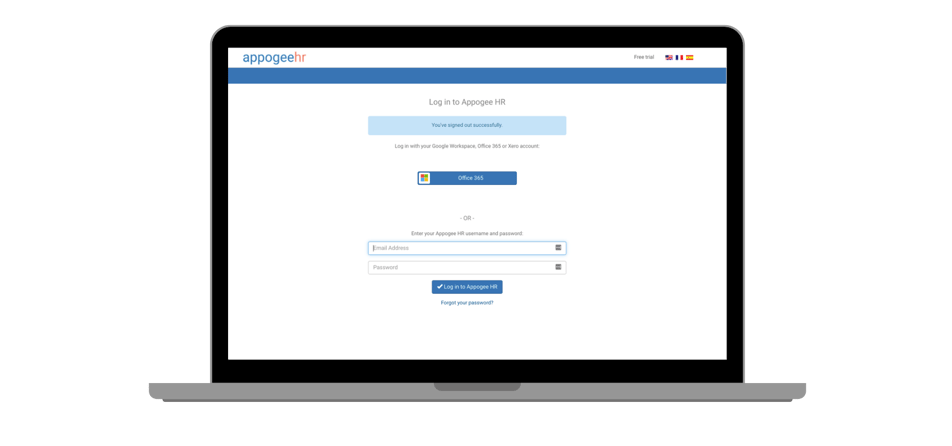 Imports
There are different methods to upload your employee information into Appogee HR. Of course, you can do a manual entry and ask your employees to update their own information. More commonly, however, you create a CSV file to import all your employee information at once during the initial set up. This makes it fast and easy to roll out the application to the company.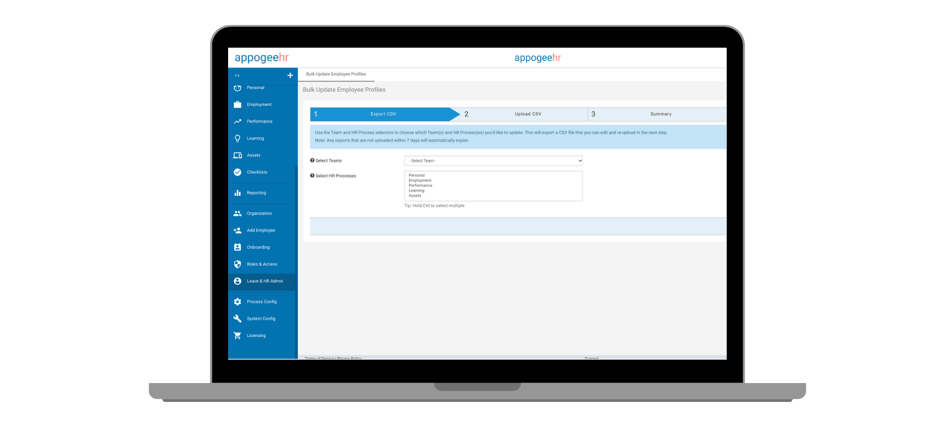 Easy configuration
Appogee HR is fully configurable in terms of the fields and categories that you wish to record. You can also define the security and access that you choose to give to your staff in each team. Navigate to the simple configuration pages to adjust your company's process. There is already a default setup in place to ensure an even faster setup.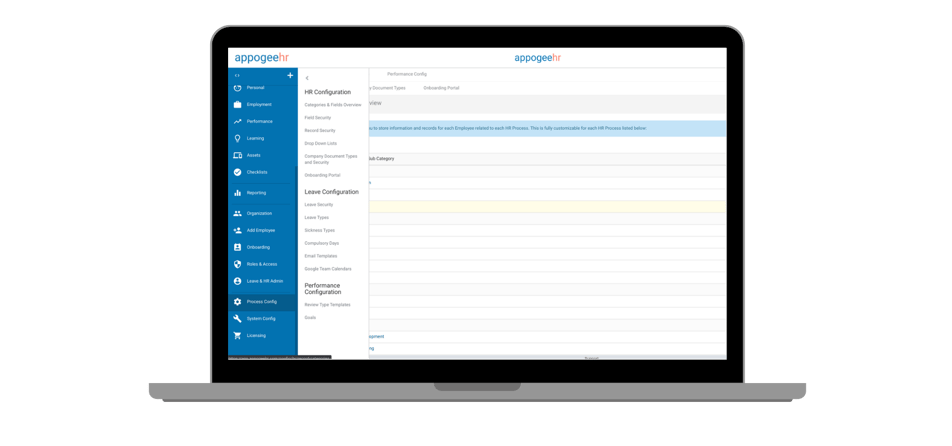 Fast roll out
Once you are happy with the configuration, it is easy to switch on access to individual employees. They will receive a welcome email to get them started. They can start to update their own information as well keep on top of company documents and checklists that may require their attention.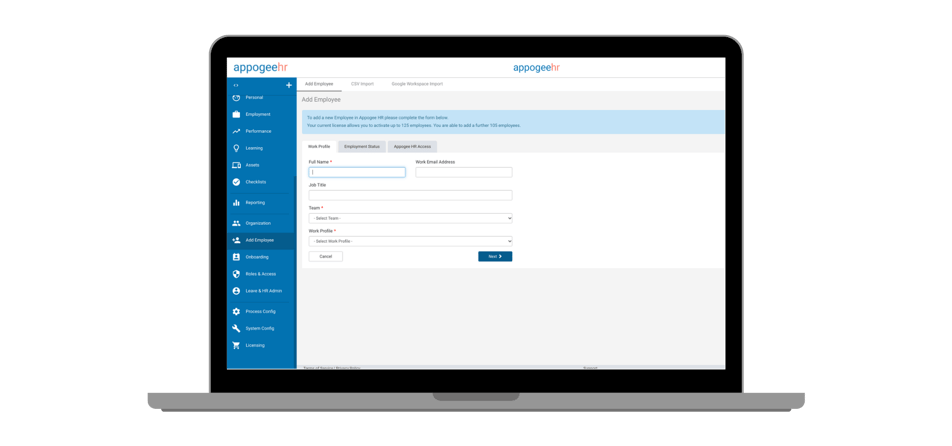 Get started today!
Try Appogee HR free for 14 days or request a demo with a member of our team.