Leave and sickness management
Manage staff holiday, sickness or any other kind of paid or unpaid absences in Appogee Leave or Appogee HR.
Easily manage staff absence online
Appogee Leave and Appogee HR include our complete absence management features offering a simple way for your staff to view their holiday allowance, and make requests for holiday and sickness with manager approval. Employees and managers can also easily track the absence of their team members through team calendars with access you control. Managers are also able to track easily the whereabouts of their team whilst being able to approve requests in just a few clicks. The HR team can oversee absences across the whole business and identify any cause for concern. Absence reporting allows you to create reports in an instant so that you have the most up to date information at your fingertips.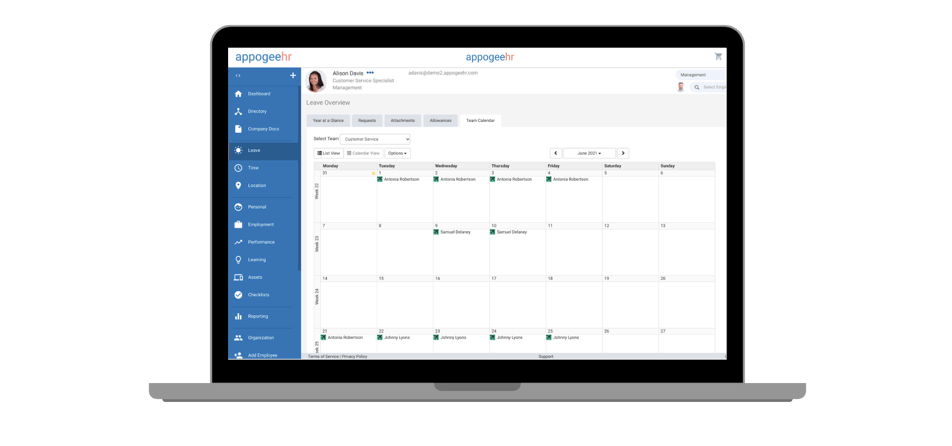 Track employee absences online
Online absence management is made simple with the fast request and leave approval system for sickness, holidays or any other kinds of absence. This function ensures errors are eliminated and all requests are dealt promptly and with visibility to make accurate decisions. Sickness management is something that all companies face when looking at staff attendance and leave. Appogee Leave has several features that simplifies the process of managing sickness across your employee base.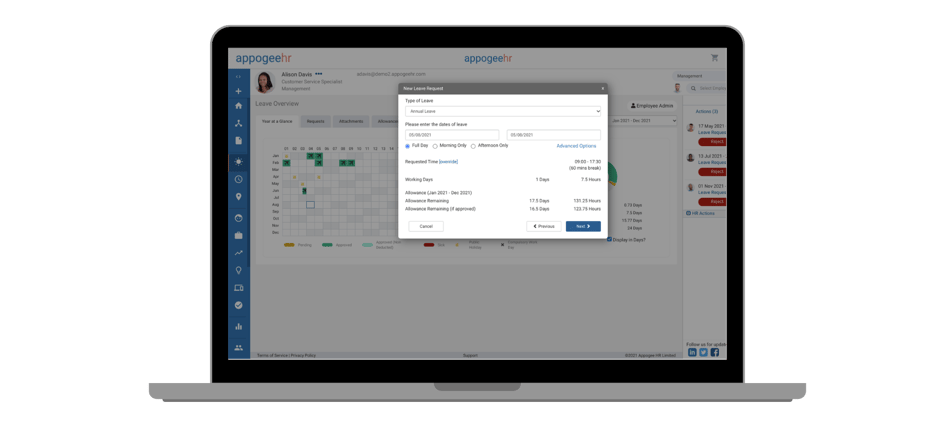 Get started today
Start your 14 day free trial or book a demo with a member of our team today!