One-click HR Management
Appogee HR allows you to complete your most common HR tasks in a fast and simple way. We keep you just a click away from your next employee with easy access to all core information and records.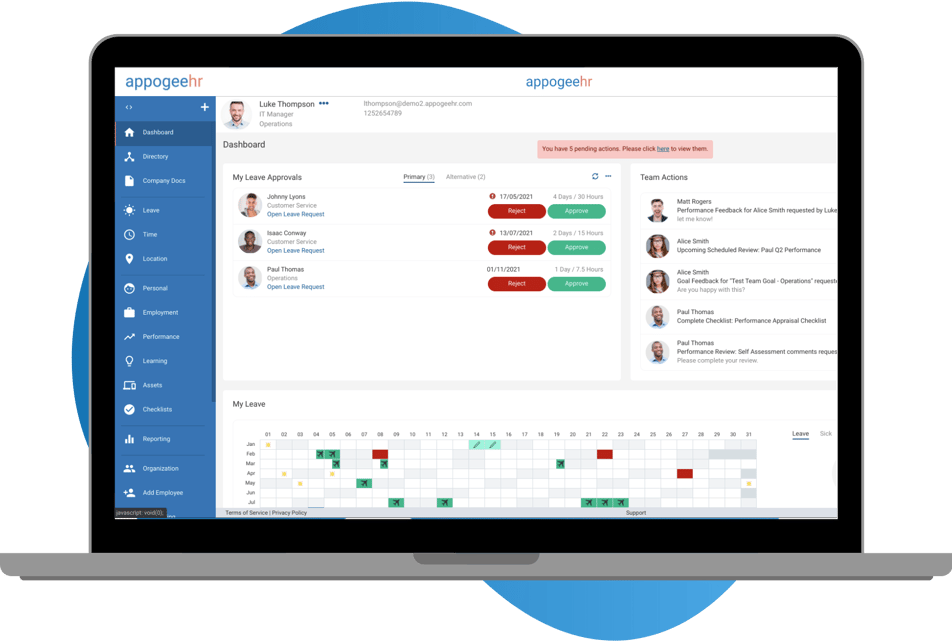 Employee Switcher
Use the Employee Switcher tool to take you to your next employee in just one click, whilst keeping the context of the page the same.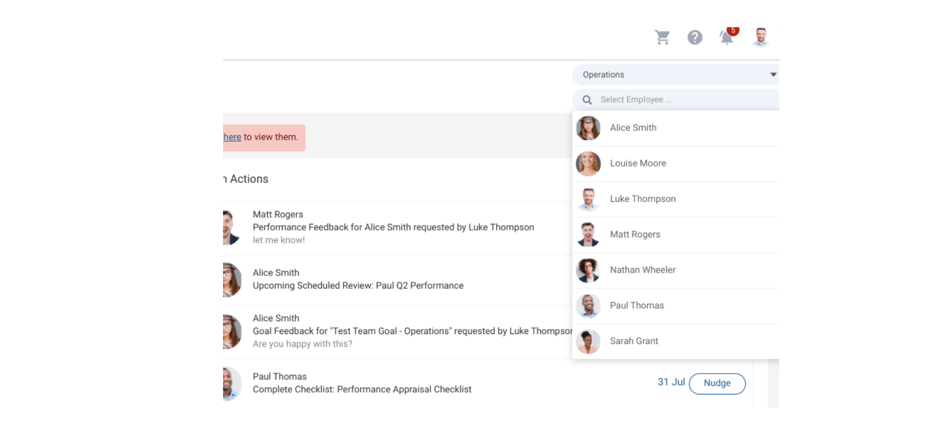 Single Dashboard for actions and key information
One location for all your actions and key information to make your life easier. Just log in and see at a quick glance all you need to know, with the option to access further information at records in seconds.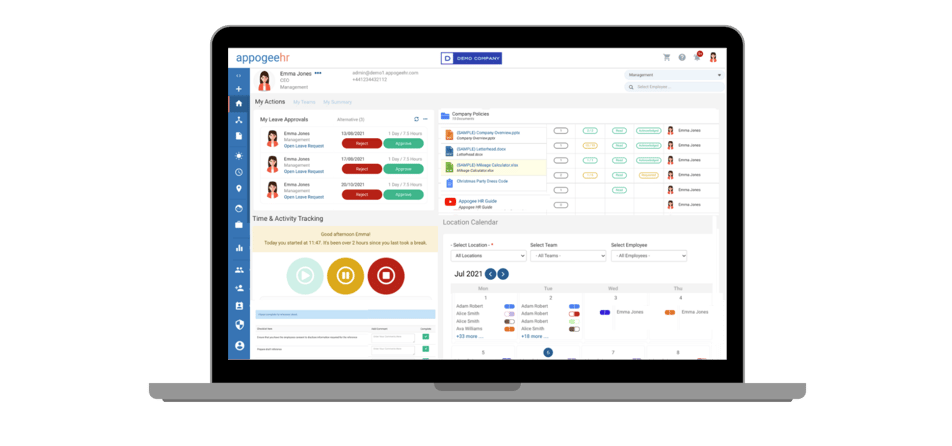 Appogee HR Management solutions
Appogee HR is available in two packages. Appogee HR Essentials for core HR admin management and Appogee HR Success for advancing your HR strategy. Find out more.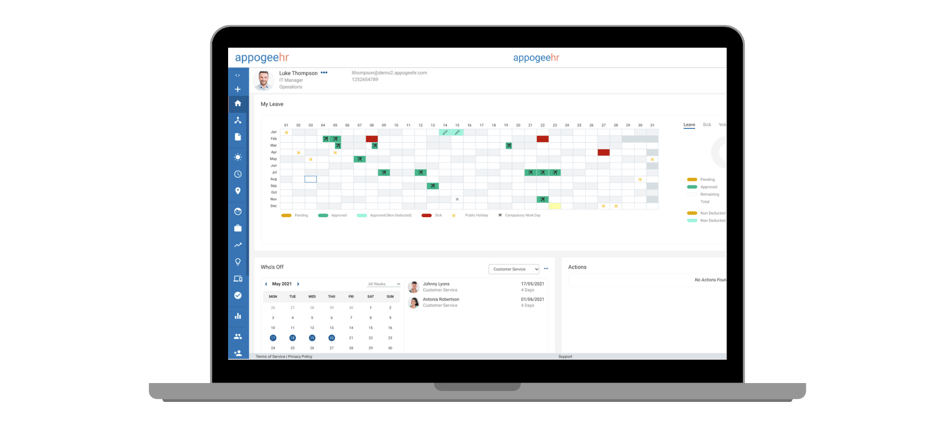 Not sure what you're looking for?
We'd love to chat to you about your HR requirements. Book a demo with us and we'll talk you through our solutions or start a 14 day free trial to see our packages for yourself.