Powerful and Secure Online HR Information System
Manage your HR from anwyhere with our HRIS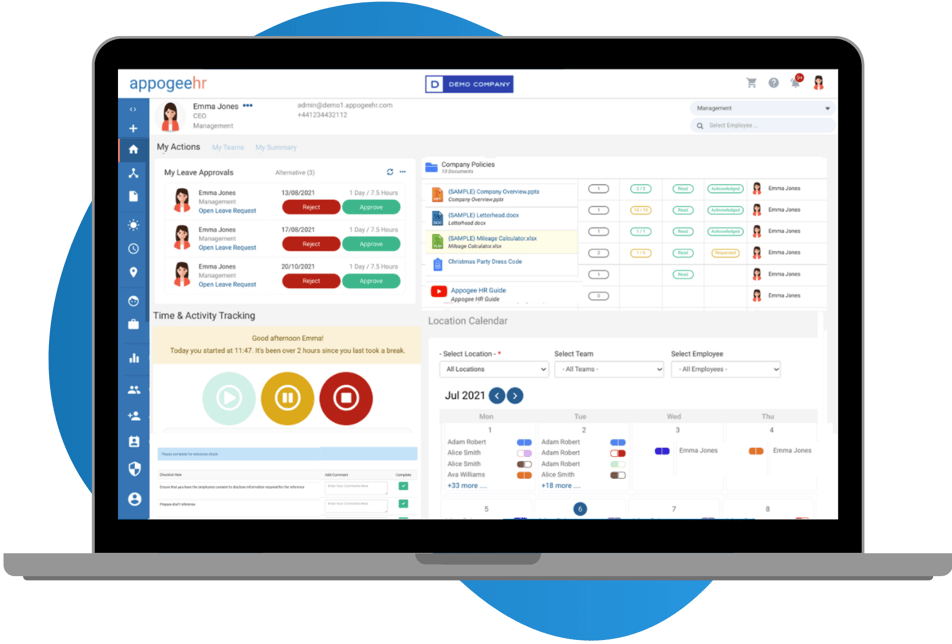 Appogee HR software is a fully online HRIS (Human Resource Information System) to manage your employees. Our HRIS is designed to provide customised employee self-service to ensure that employees can keep all personal information up to date, whilst the centralised software keeps all records in one place. Admin defined access roles enable you to view the information in your HRIS and have the access rights you need wherever you are in the world.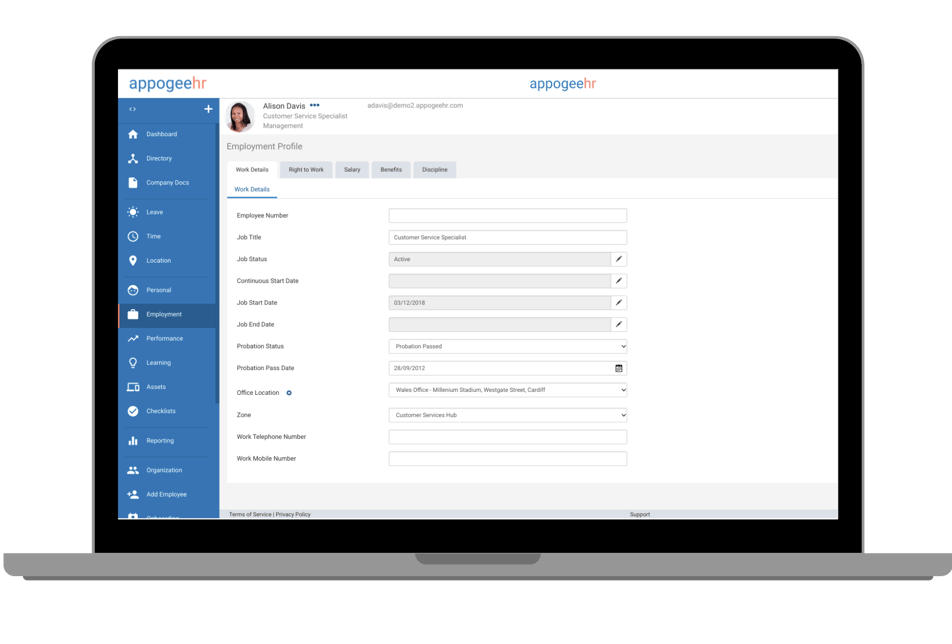 Having all your HR employee information to hand in your HRIS provides all kinds of advantages to your HR department and your team managers. Time will be saved in collating information, checking for updates, manually entering information from forms or filling out and storing paper copies. Our powerful reporting can be done on demand or scheduled and emailed to relevant individuals, for any time of the day that makes sense to your business. Customise Appogee HRIS to your business and be comfortable knowing that you have all the information you need, in one easy to navigate location, to keep you compliant.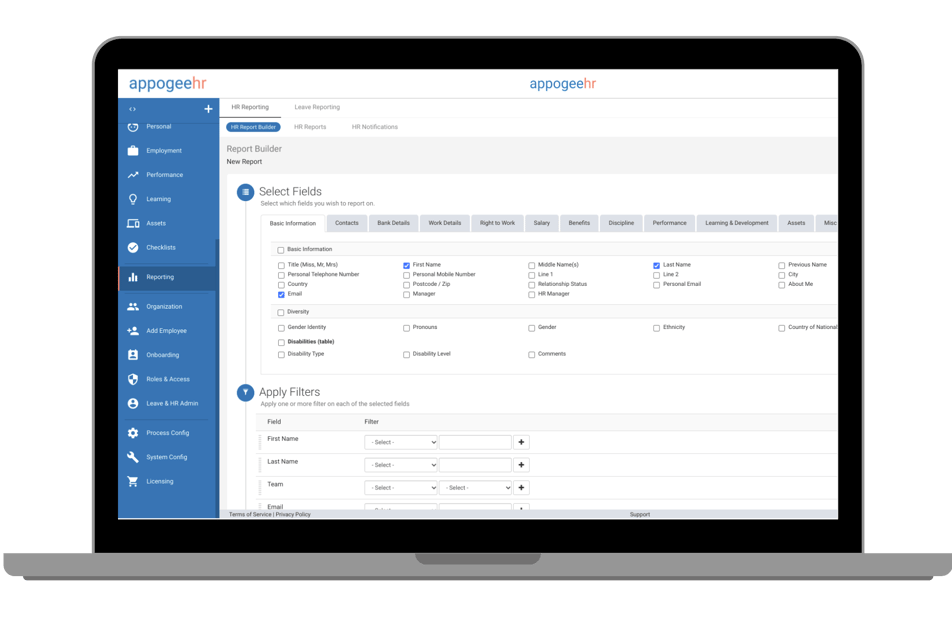 Whilst storing everything online in one simple system brings lots of advantages, it also allows you easily share information amongst both employees and staff. Through a series of Company Documents and Workflows & Checklists you can automate the sharing, acknowledging and control of everyday business tasks such as new policies, advanced employee performance reviews and onboarding.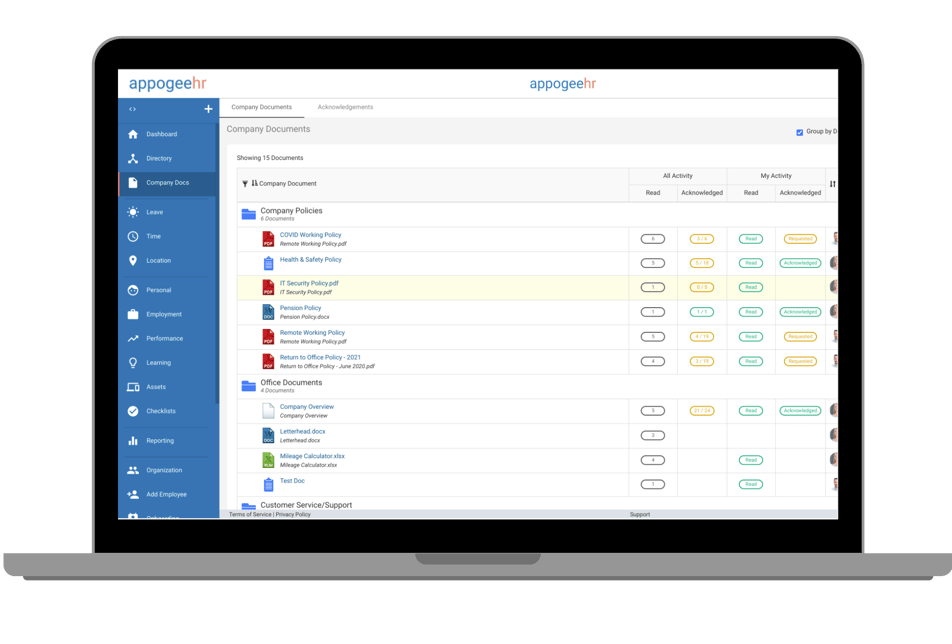 Feature-rich HR information system
Here are just some of the features that makes Appogee HR Essentials the fastest-growing HRIS on the market:
Employee Self-Service

Centralised Information

Leave and Sickness Management

Company Document Management

Workflows & Checklists

On-Demand Reporting
Looking to level-up your HR strategy even more? Take a look at Appogee HR Success, our most powerful HR software solution!
Get started today!
Try Appogee Leave, Appogee HR Essentials, Appogee HR Success or Appogee Time free for 14 days or book a demo with a member of our team.