Track performance in Appogee HR
Appogee HR Essentials supports human resources management and performance tracking through employee records, checklists and actions. Make the review process easy, smooth and rewarding by making full use of these tools within your business.
Track staff performance online
The solution allows you to use your own performance and appraisal procedures and monitor these throughout the company. Employee record upload allows you to keep information on each performance review, in the same place as the rest of the employee's data. This reduces paperwork and storage, enabling fast retrieval and consistent access to the review outcomes from both the employee and the manager. Being on top of performance reviews and giving employees full visibility of those help to keep your staff engaged and focussed in their job role.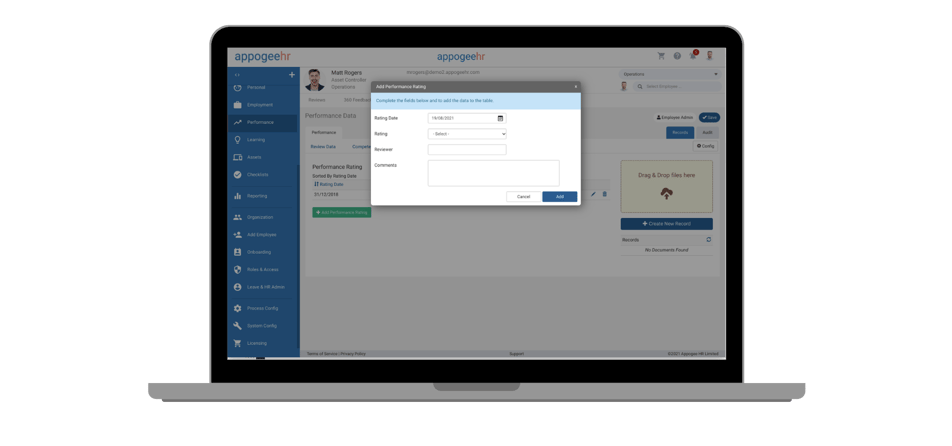 Performance review checklists
Build Checklists around your performance review procedure to ensure that the reviews are being completed accurately and to company policy. Actions and notifications can be assigned to Checklists and Records to ensure reminders of review dates are sent and reviews completed on time. This feature manages the end-to-end process and introduces formality in each department across the business.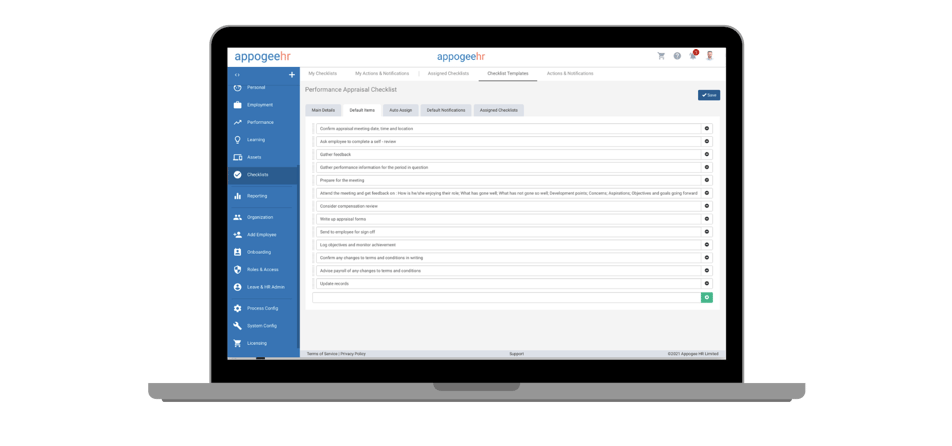 Looking for more from your performance management solution? Appogee HR Success comes with Advanced Performance Management. Click here to find out more.
Get started today!
Simple performance tracking is available in Appogee HR Essentials. Start your 14 day free trial today or book a demo.