Employee sickness monitoring
Appogee HR includes Appogee Leave which provides absence management and employee sickness monitoring. This gives you full access to sickness requests, approvals, reporting and monitoring for your organisation.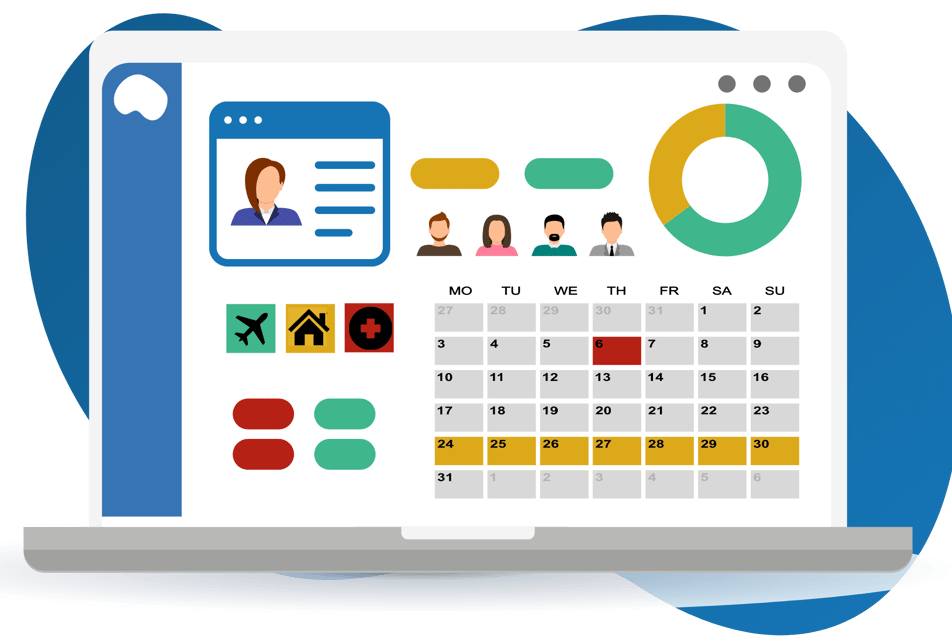 Employee self-service sickness requests
Employees are able to submit sickness requests online in just a few clicks. Notifications are sent to their managers for review, giving them the option to either approve the request or decline it – for example, if they wish to receive more information. Reports can then be run to analyse levels of sickness and leave, in whichever way is required for selected time periods. HR and Line Managers can quickly spot sickness patterns and decide if any remedial action is necessary.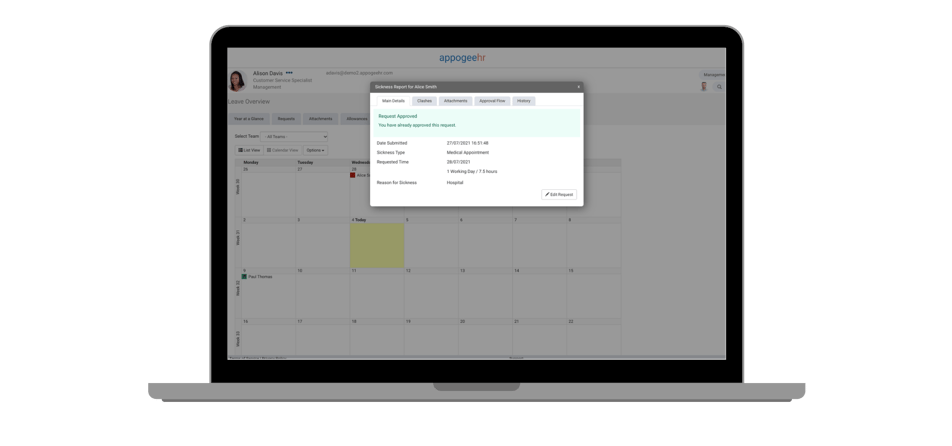 Monitor all types of absence online
With Appogee HR, employees are aware that the HR team and line management can monitor all types of absence. This is often a deterrent in itself which decreases unnecessary absence and improves overall attendance. The Bradford Factor, which is used to track unplanned absence and spot issues in sickness frequency, is integrated in Appogee Leave.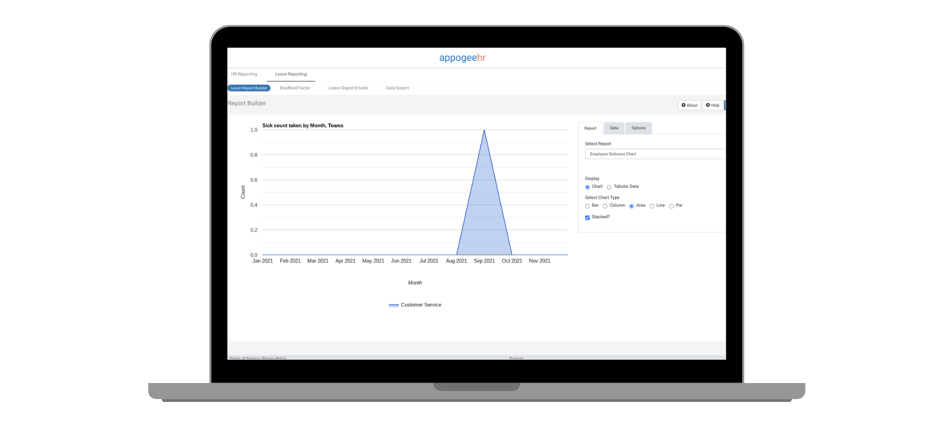 Get started today!
Try us free for 14 days or book a demo with a friendly member of our team!