Online absence management system
Appogee Leave is a cloud-based absence management system to help you manage any kind of staff absence online.
How can you easily manage staff absence online
It is easy to request, approve and record absence at every level with Appogee Leave's customisable online absence management system. The application is fully integrated with Google Workspace (formerly G Suite) and Office 365, and can also be used with Lotus Notes and Groupwise.
Appogee Leave is cloud-based, making it available on any device with an internet connection from anywhere in the world. Employees do not have to be based in the office to be able to plan holiday or report sickness. As an HR Administrator or Team Manager, you can control your team's absence and sickness management from anywhere.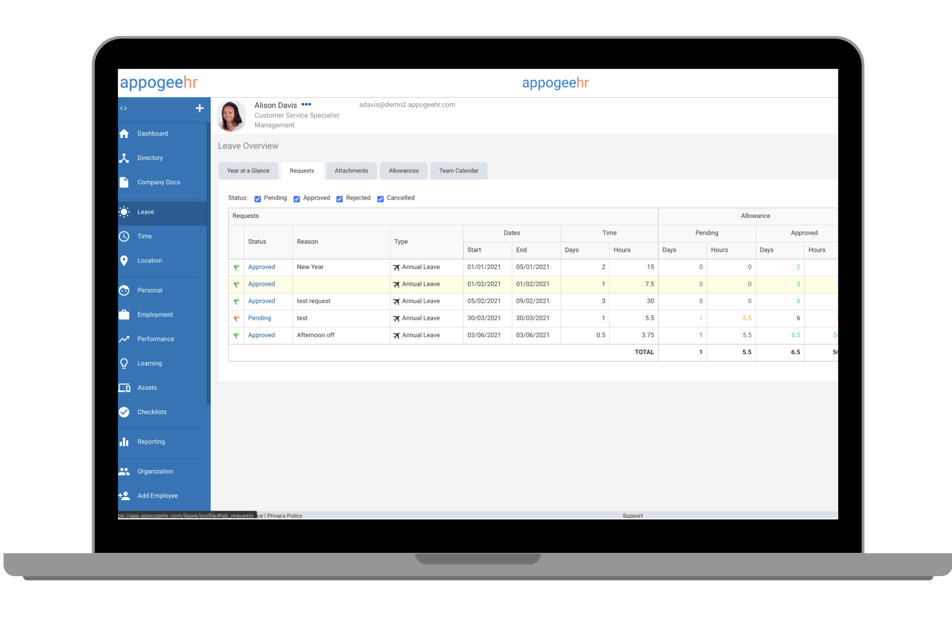 Track staff absences online
Ensure managers are always aware of absence within their team through dedicated daily, weekly or monthly reports to show
you who's off. This takes no time out of the working day, but ensures managers are have the correct information about employee absence.
Keeping track of leave requests and approvals is simple with employee leave requests coming through on both email and showing as pending in the management screen. This easy online leave management system for leave requests takes away the need for time-consuming paper systems. There is no room for error, ensuring that all approvals are stored in the same place and recorded for the team to see.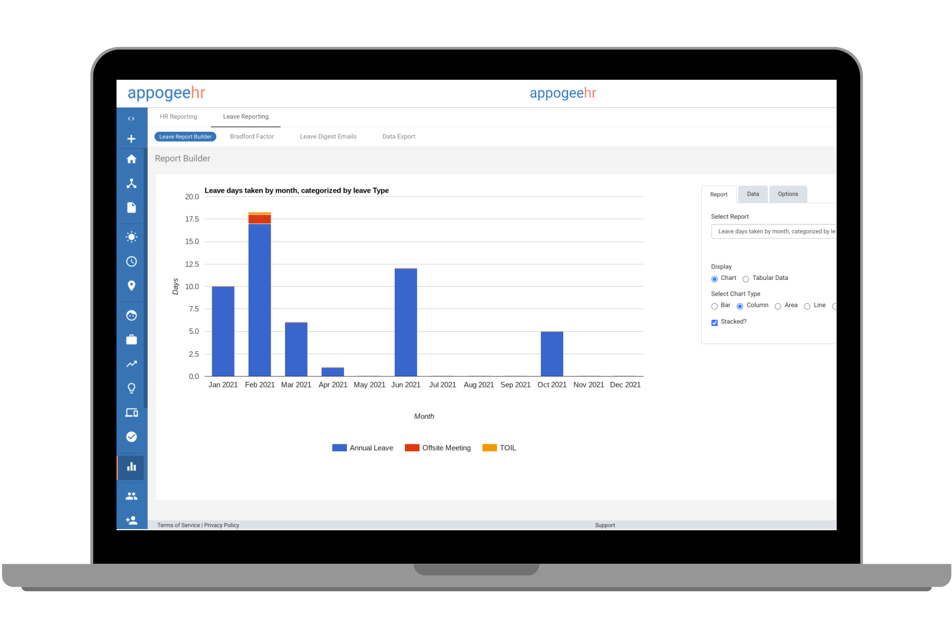 Easy manager approvals
The management screen in Appogee Leave provides a quick overview of your team. Pending approvals, who's off and all the teams allowance bars showing what leave has been approved and what is still left to be booked. This makes it very easy for management to see what holiday staff have taken and how much they have left, right from the dashboard. It's also possible to track employee sickness.
The solution is also mobile-friendly enabling employees to use it from their smartphone and, as our online absence management software is available securely from the cloud, your staff can access our leave management solution from wherever they're working.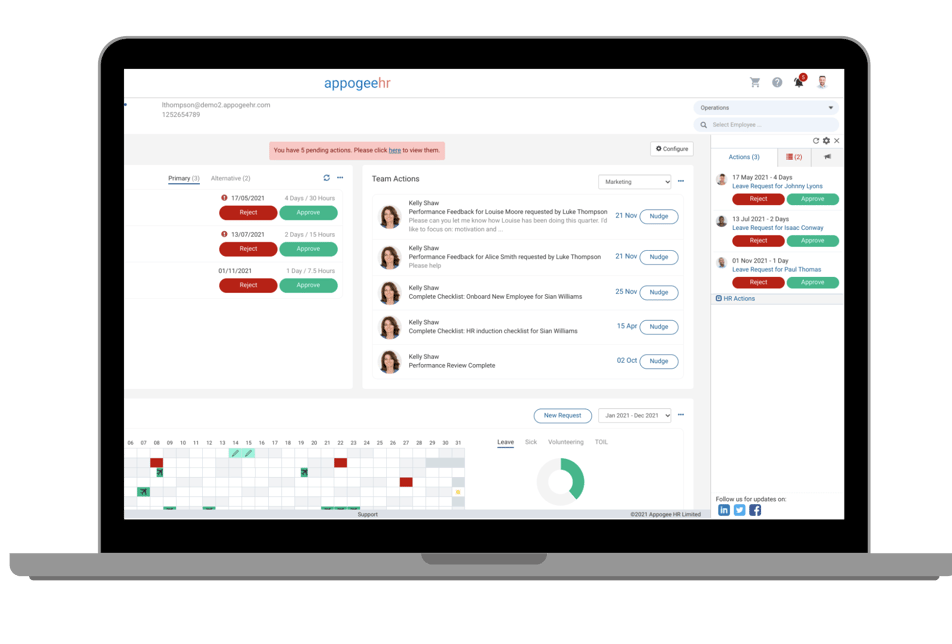 Are you ready to start managing staff absences online?
Try Appogee Leave free for 14 days or, for a more personalised look at our absence management software, request a demo today.