Online absence tracker
Easily track and report on any kind of staff absence with Appogee Leave's online absence tracking solution.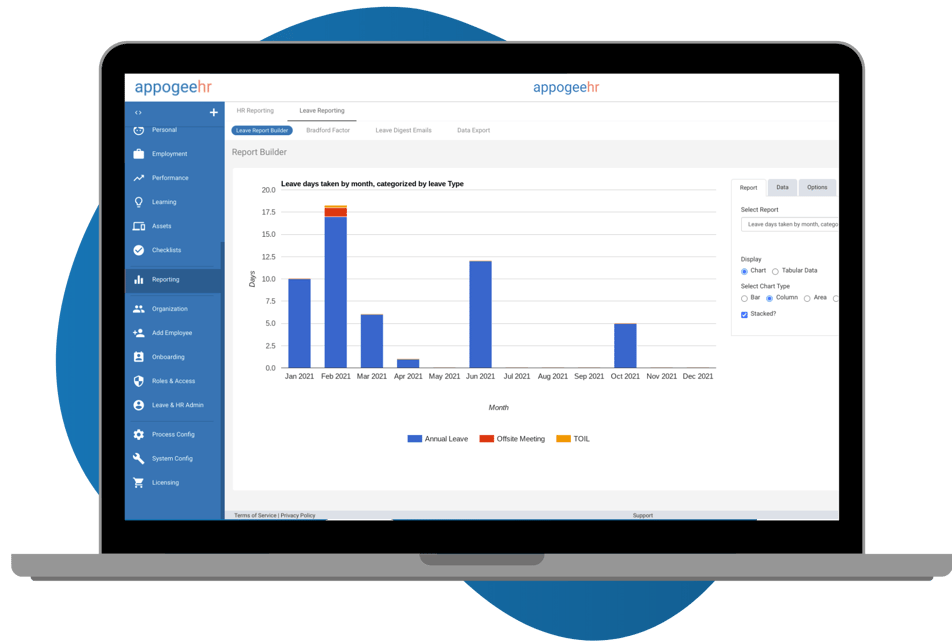 Appogee Leave provides your business with an employee absence tracking system to manage staff holidays and sickness. Being fully online, you can access Appogee Leave from anywhere, using any device.
Allowing employees to request their own leave through a self service portal allows for close tracking of all absences across the business, both holiday/vacation and sickness. Appogee Leave keeps record of allowances, absences and sickness to ensure that management and HR can keep track across the business.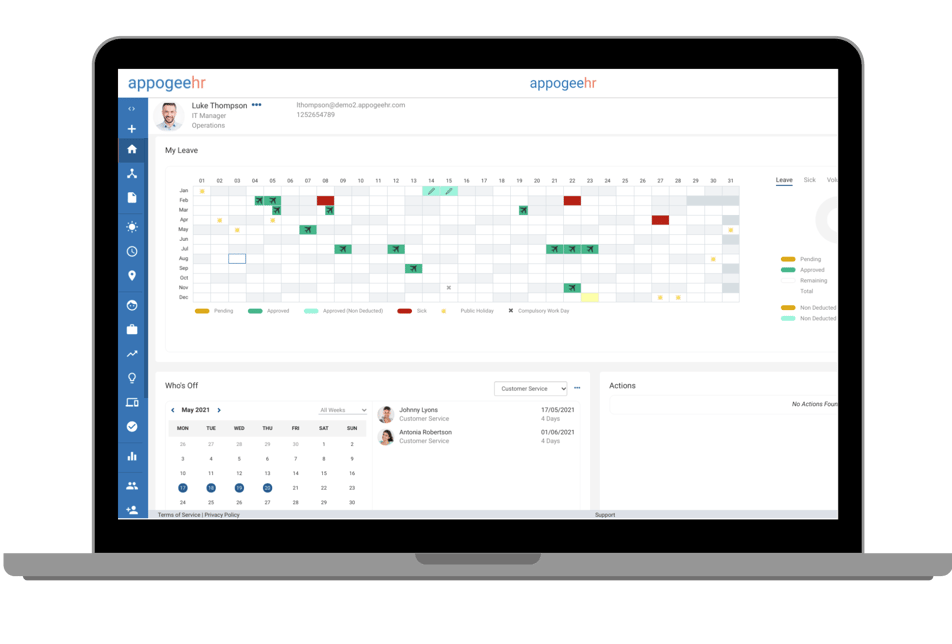 Our absence tracking software has a reporting function allows you to build a picture of absence across your company by team, type etc and track trends. Having real time access to such data ensures that as a HR department, you can keep on top of any absence related issues that may arise for your employees. By having such a visible tracking system in place, employees are discouraged from taking unnecessary absence.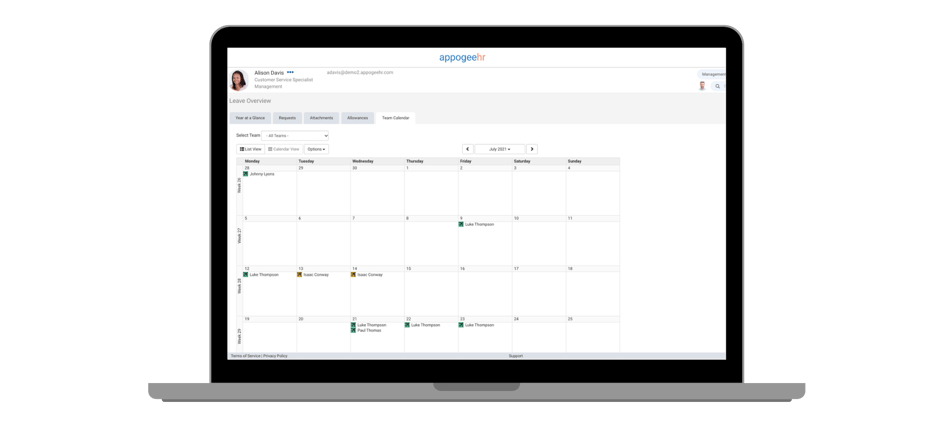 Get started today!
Request your 14 day free trial of any of our solutions today or book a demo in with a friendly member of our team!