The number 1 absence management solution for Google Workspace
Annual Leave management for Google Workspace (formerly G Suite) customers is fully integrated with all the Google productivity apps.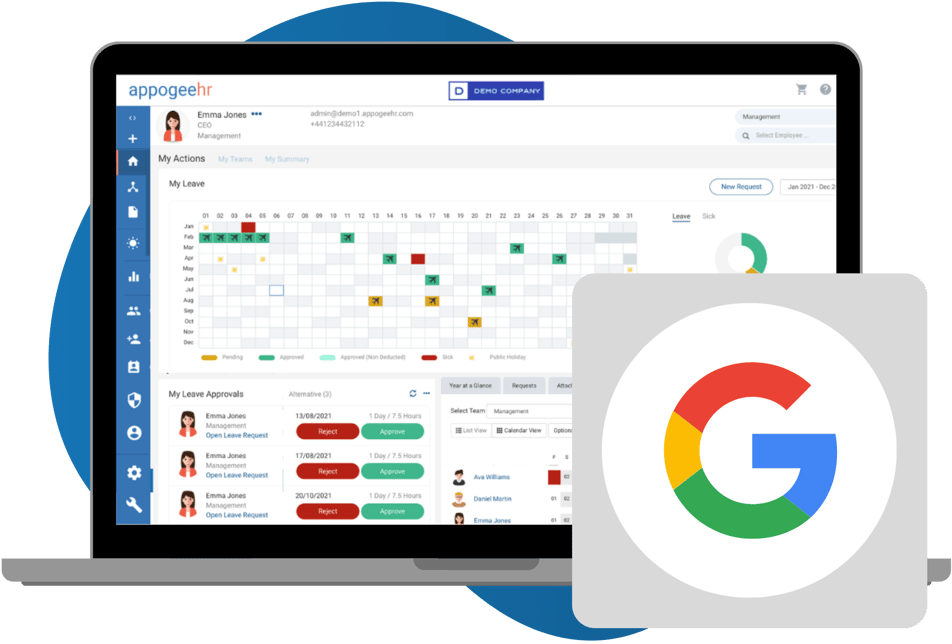 The easiest way to manage annual leave allowance across your users. Manage and report on all forms of sickness and absence. Plan for time-off and holidays. Empower your managers and employees keep track of their allowance.
Enhanced integration for Google Workspace (formerly G Suite) includes:
single-sign on with Google Accounts for web and mobile devices
automatic user provisioning
application directly accessible through the Google Apps Launcher
Google Calendar integration for approved leave requests and team calendars
automated GMail out-of-office
Click here to Start free 14 day Trial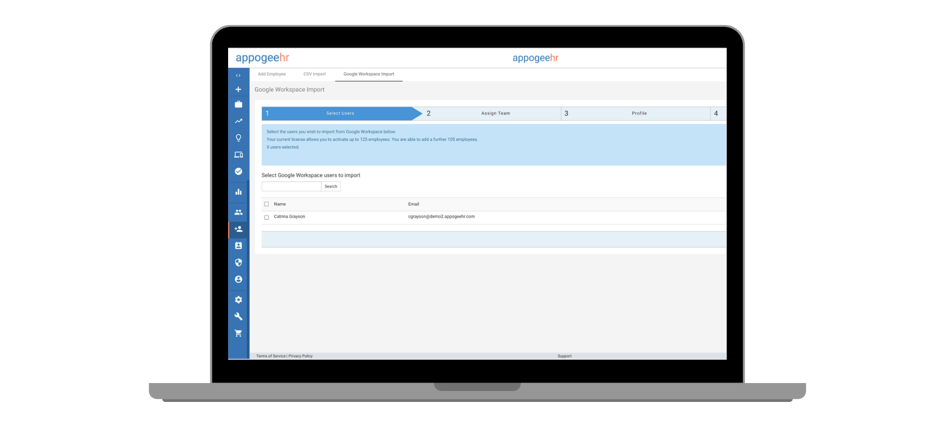 Google Workspace Integration Video Demo
Check out our video demo, showcasing the Google Workspace (formerly G Suite) integration for Appogee Leave and Appogee HR.
Get started today!
Try Appogee Leave, Appogee HR or Appogee Time free for 14 days or request a demo with a member of our team.