Employee absence reporting
Appogee Leave is an employee absence reporting system with sickness and leave reporting functions.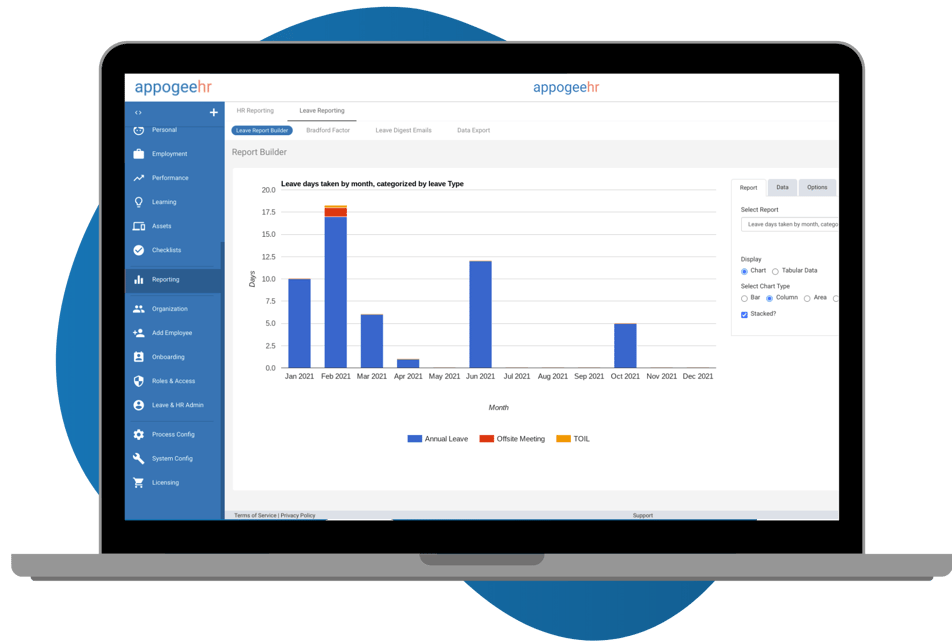 Easily monitor staff absence
With Appogee Leave, sickness, absence and leave are constantly being recorded and therefore monitored. To help with employee leave management and absence tracking you are able to run real-time reports at any time to help quickly identify any issues with absenteeism that may occur which could require action. These reports can be displayed in tables or a range of different chart formats.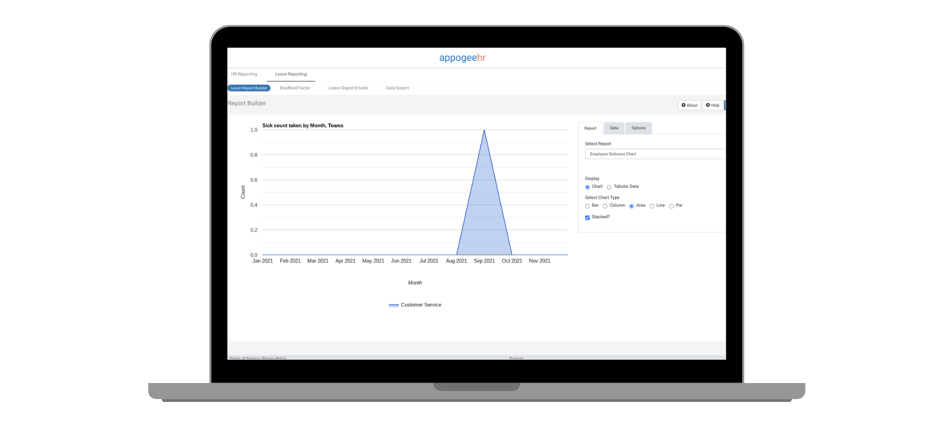 Save time on absence reporting
HR time spent on sickness management and leave reporting is minimised as data is already collected and the reporting feature allows for quick customisation. The reporting features allows you to create and save your own reports so that you can tailor these to your companies preferences and needs. You can choose from options such as the following to create your reports; time period, leave type, team, days/hours, chart type etc.
The reporting section also allows for data export, so you are able to get out all information to use in whichever way you as an employer wish. This can be selected by teams, types of data and time frames.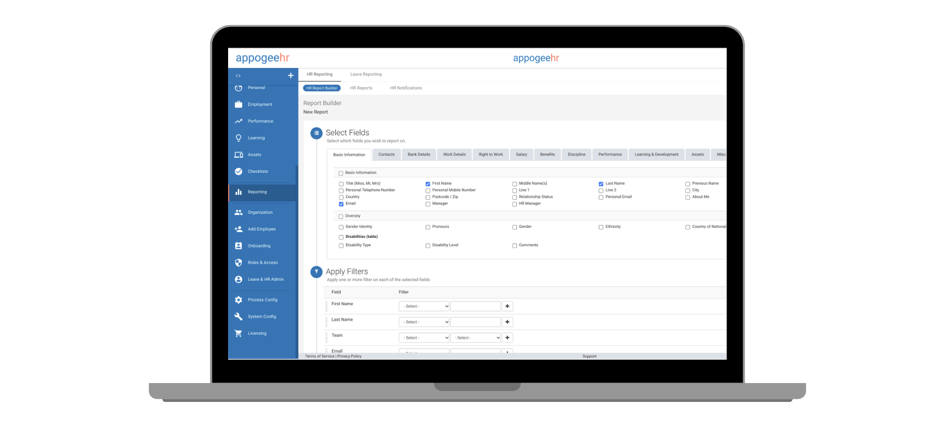 Get started today!
Try Appogee Leave today free for 14 days to see how impactful employee absence reporting can be!