Highly configurable leave management software
Appogee Leave is the most customisable absence management solution on the market with highly configurable settings to suit your business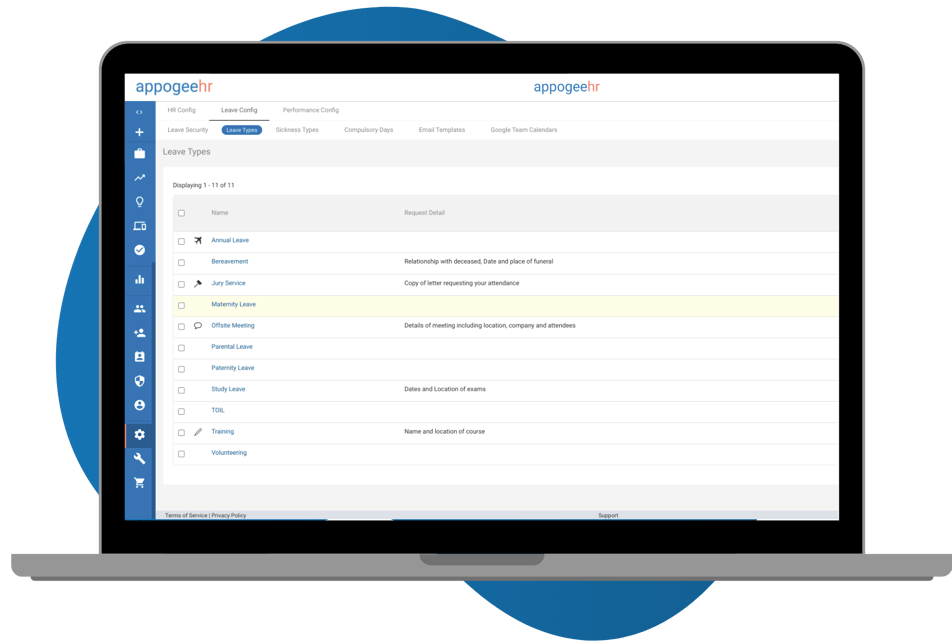 Customisable set-up
Set up Appogee Leave to suit your companies leave allowance policy. We support both Accrual and Annual systems. Choose to use annual to allocate a set leave allowance at the start of the year for each member of staff, prorated to start month if required. Accrual to ensure the leave allowance accrues over time, based on a set schedule. Or both where you use accrual and annual allowances to determine your employees holiday.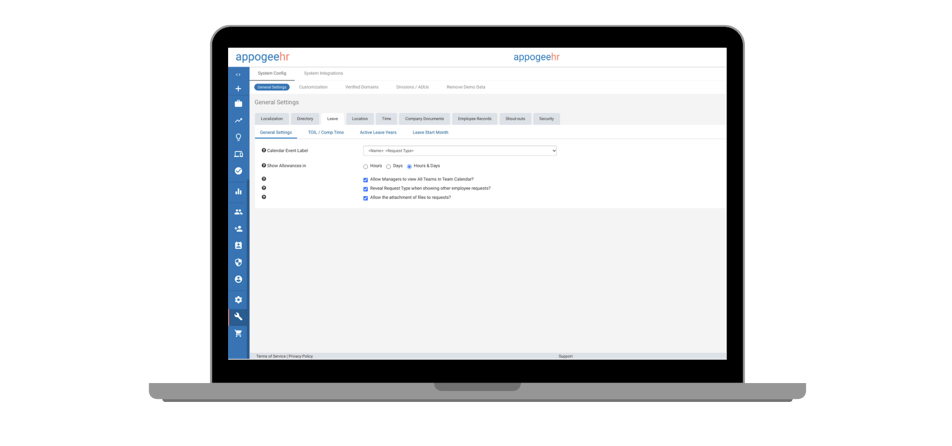 Track all types of absence
Completely customisable leave types within Appogee Leave allow you to track all types of absence across the business and determine whether these should be deducted from an allowance or not. Whether you want to see who has been off on Maternity Leave, Training Courses, Jury Service or Compassionate leave it is all possible and more. Choose whether or not you wish employees to be able to add attachments to requests and make these mandatory where required.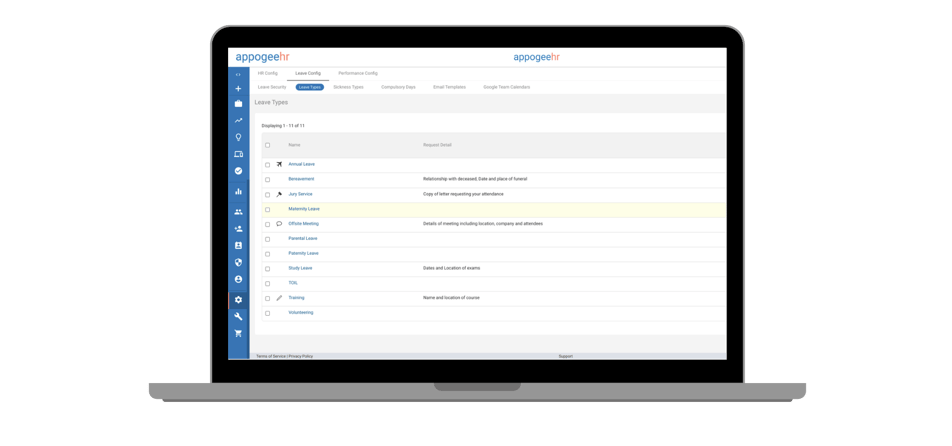 Define your leave allowances
Appogee Leave allows for up to four allowances to be set, tracked and requested. Set up a Leave allowance for holiday and time off. Switch on Sickness allowance if your company defines a set allowance for this. There are two custom settings to allow companies to define any other allowances they may offer employees.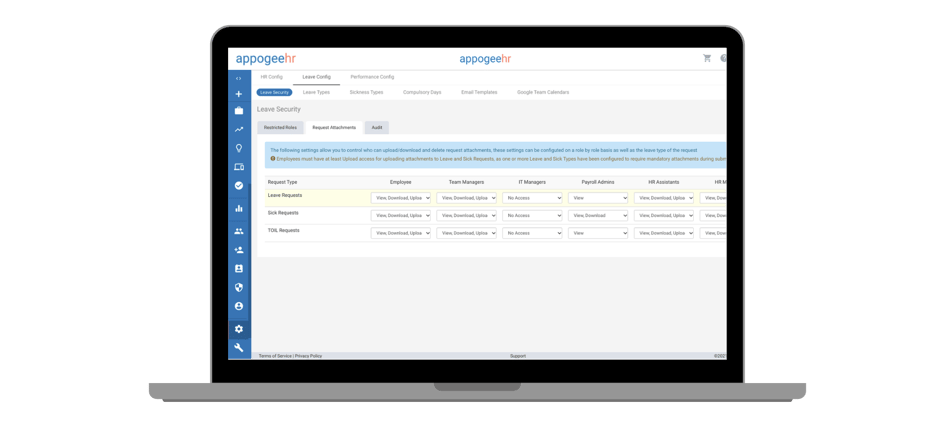 Company branding
Make Appogee Leave feel more a part of your business by customising the theme within the solution. Upload your own company logo into the product to be visible on all pages, whilst selecting the colour scheme to fit. Personalising the overall look of the product will enable it to feel a fully integrated application for your business.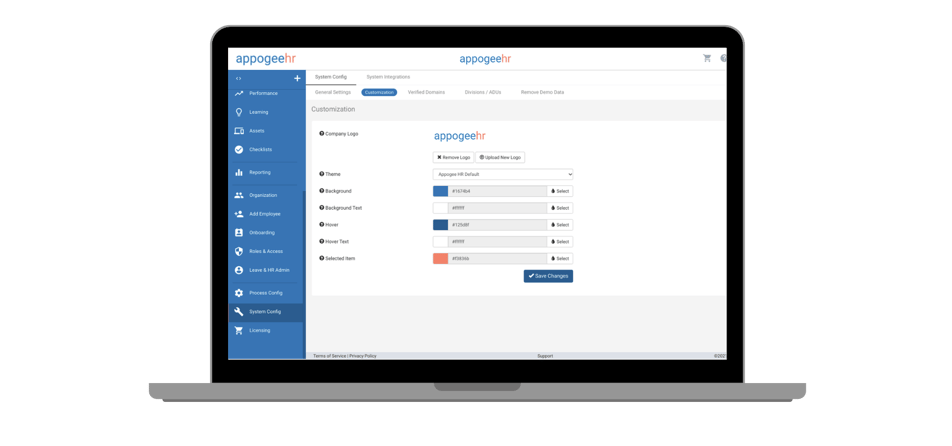 Get started today!
Try Appogee Leave free for 14 days or request a demo with a friendly member of our team today.