Reduce unplanned absence
Appogee Leave's reporting and absence management functions help to keep HR up to date with attendance and reduce unplanned absence across the company.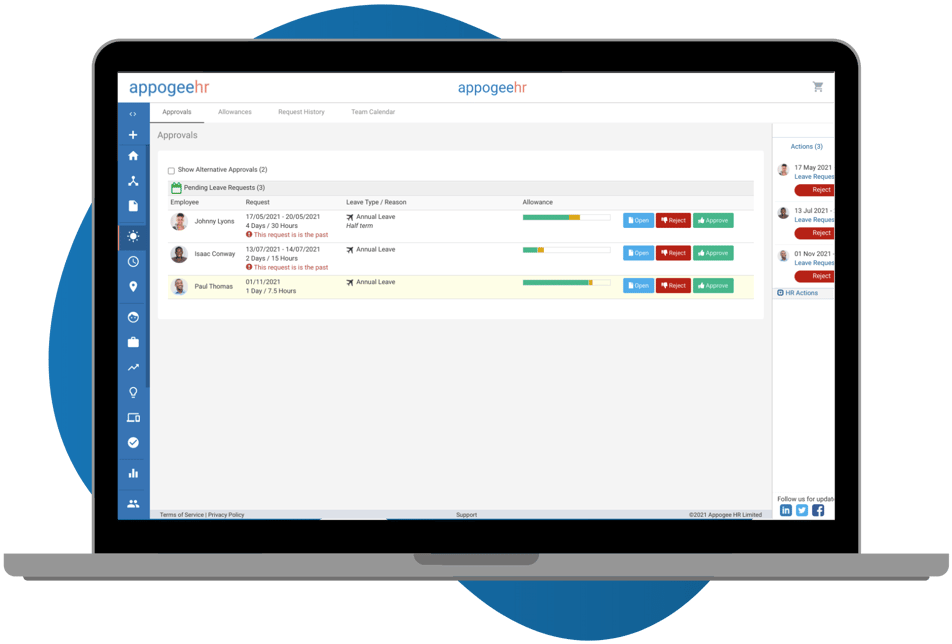 Unplanned absence is disruptive to any workforce and remains a focus for all HR departments. Ensuring all management and employees are aware of absence policies and procedures can help to keep accurate count of absence to work from. Using an absence management service enables you to enforce policies and keep track.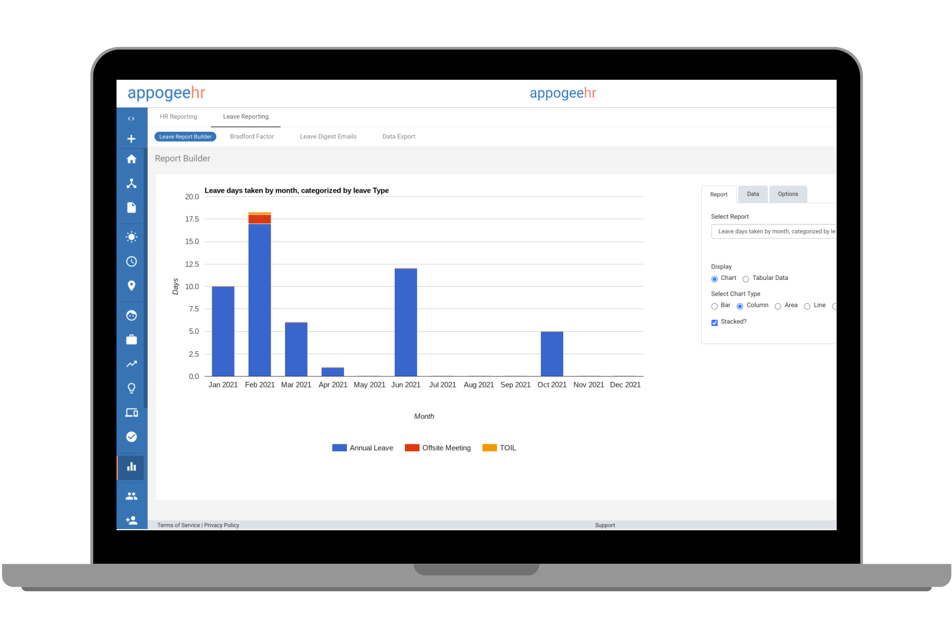 When all employees have full visibility of their allowances and sickness patterns they are less likely to take unnecessary leave. Appogee Leave enables you to keep track of both annual leave and sickness to ensure policies are stuck to. HR reporting within the application allow you to monitor sickness and leave patterns to highlight any issues to the manager and employee. Shared ream calendars also give a view of an individual's absence to the rest of the team which can also act as a deterrent for unnecessary time off.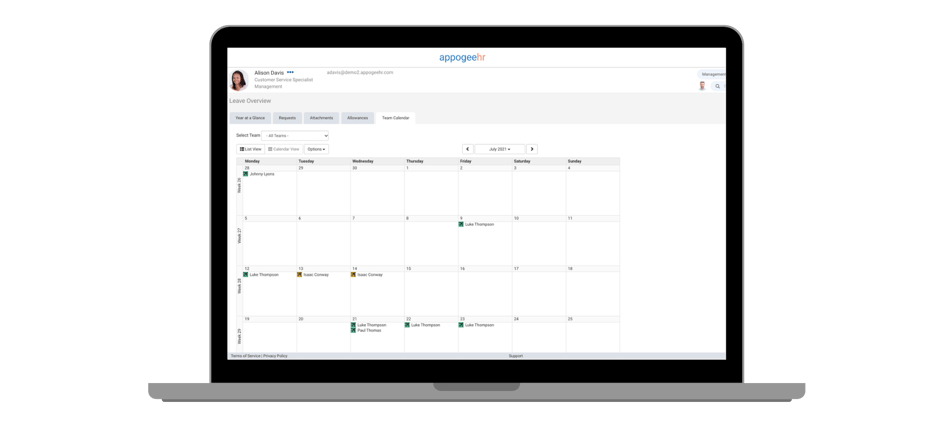 Appogee Leave supports the Bradford Factor, allowing you to monitor sickness levels through a mathematical approach. The Bradford Factor is a simple calculation used by many companies to show periods of short, frequent sickness from an employee. The calculations can highlight individuals within your organisation that may need further investigation into the sickness leave they have taken. It is often short and unplanned absence that can cause the greatest disruption to a business.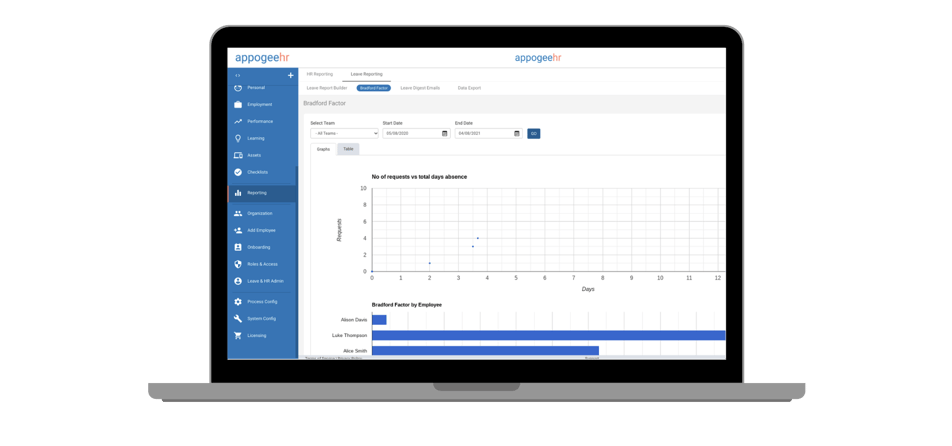 Get started today!
Try us free for 14 days or book a demo with a friendly member of our team.