See Who's Off
Appogee Leave enables users to see who's off and monitor absence at any given time, through the use of the My Dashboard Screen and Online Team Calendar function. The application provides easy leave requests and approvals, whilst making sure all information is stored for easy reporting. The application is cloud-based so operates fully online, making leave planning and approval accessible from anywhere using any device. Fully integrated with Google calendars, can also be used with Microsoft Outlook, Notes and Groupwise.
Users are able to see who's off today from the My Dashboard screen using the quick menu options on the right-hand side.
All employees are able to see who's off at any given time using the online team calendar.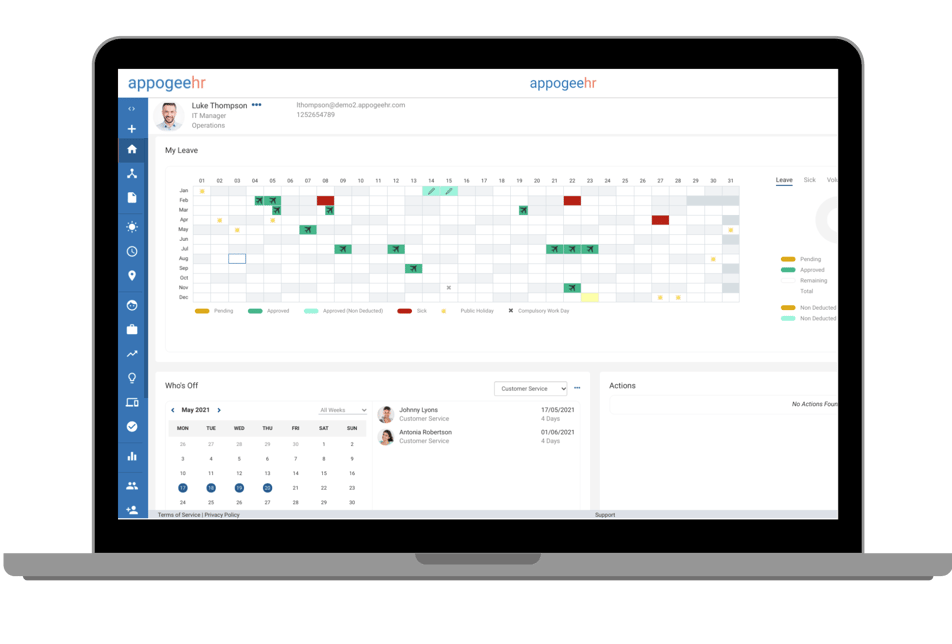 Get started today!
Try Appogee Leave free for 14 days or request a demo with a member of our team.