Staff Leave Planner
Appogee Leave provides a simple, easy to use staff leave planner, through the use of the My Dashboard screen. The application is cloud-based so operates fully online, making leave planning and approval accessible from anywhere using any device.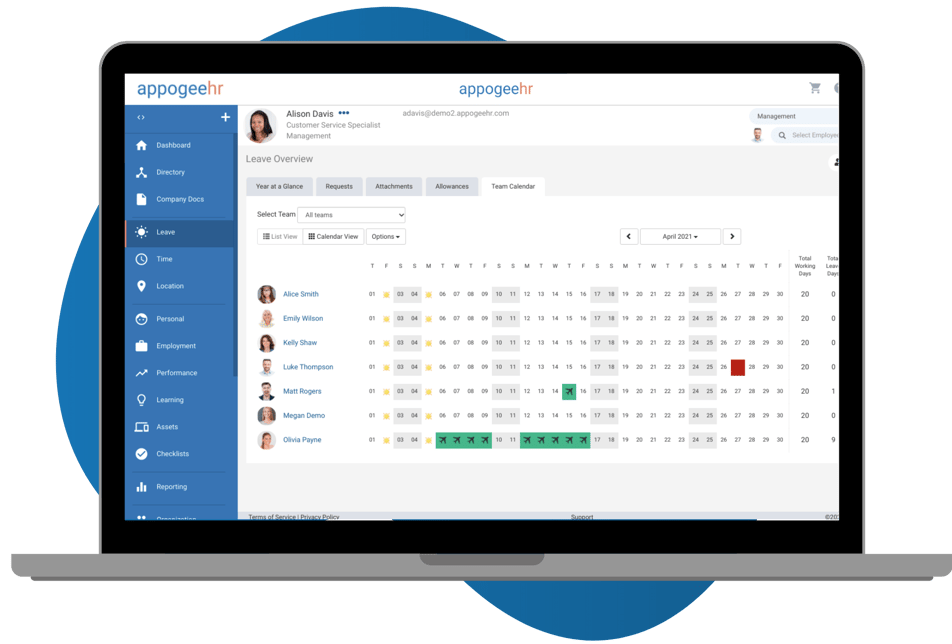 Customisable dashboard views
Each Appogee Leave user will have their own dashboard display as a staff leave planner and quick insight into time off for the current working year. The My Dashboard screen also provides employees with an overview of the current financial year showing all absence requests, sickness and other leave types. This view can be used as a staff leave planner tool, but also as a way to check on leave and sickness already taken that financial year so that each user is able to keep track. From this screen the user can request leave and report sickness with a couple of clicks.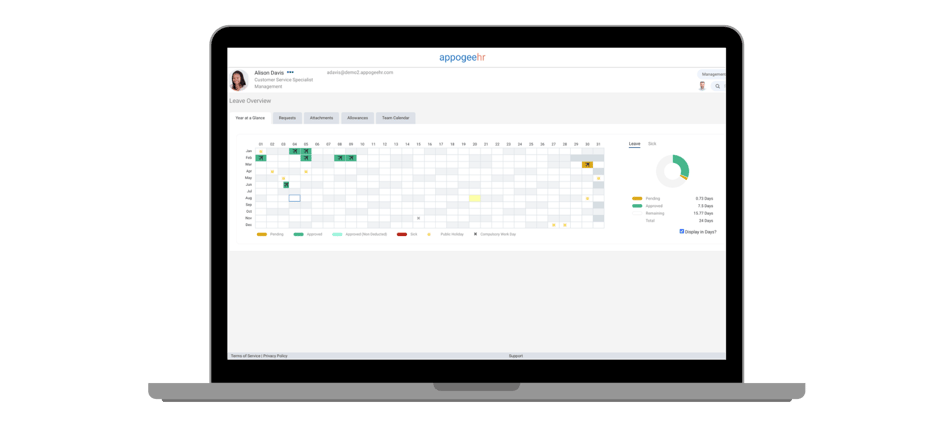 Staff leave overview
My Dashboard also displays your remaining leave allowance in an easy to read bar at the bottom, showing what you have taken already and what balance you have for the year. On the right of the screen there is a quick overview to show upcoming team activity, who's off today, requests made and overall allowance. All these quick to view tools make a good staff leave planner for your company to work with. Fully integrated with Google calendars, can also be used with Microsoft Outlook, Notes and Groupwise.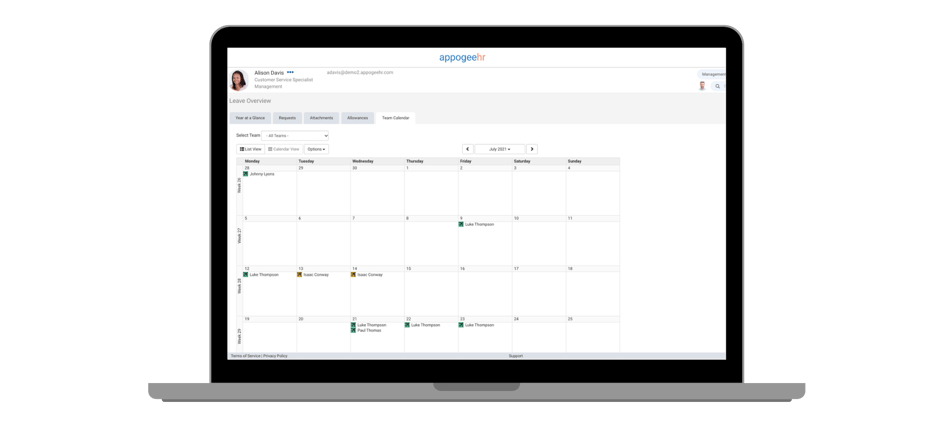 Get started today!
Try Appogee Leave's staff leave planner free for 14 days or request a demo with a member of our team.