Online HR Management
Online HR Management is absolutely essential for modern businesses, whether you have staff working in the office or working from home.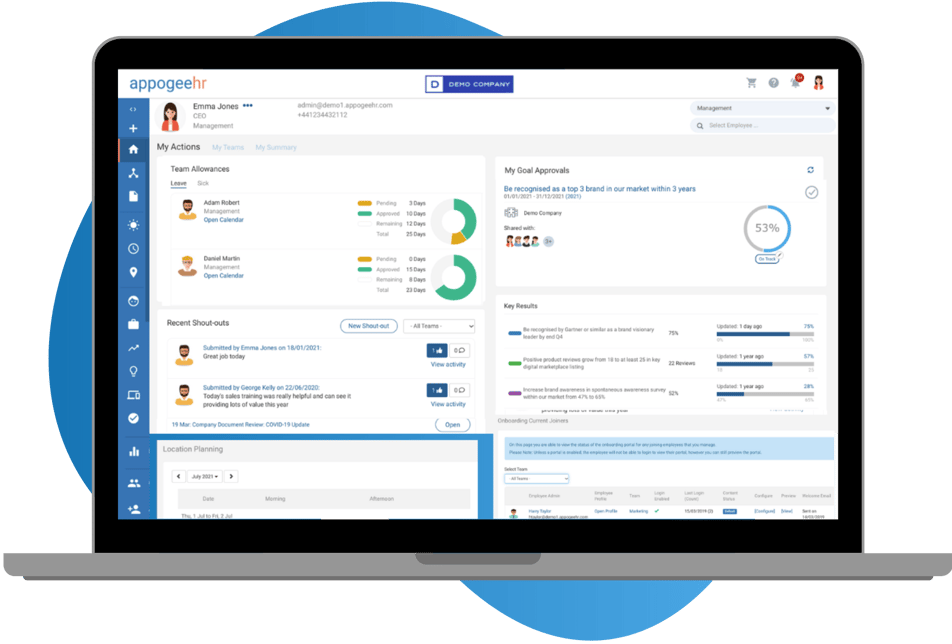 How you can manage your HR online
Appogee HR provides you with an all in one online HR solution where you can securely store your employee HR information, manage holidays and sickness and store staff records and company documents. Remove the need for paperwork and filing cabinets from your office and give your staff a system they can access from anywhere with ease. Our HR Success package also provides key features to help you level-up your HR strategy. Built on the Google Cloud Platform, Appogee HR ensures all your employee's data is kept secure. Ensure privacy for your employees with strict controls set up to suit your business. Choose who can view what information and have peace of mind that personal data will not be accessible to all.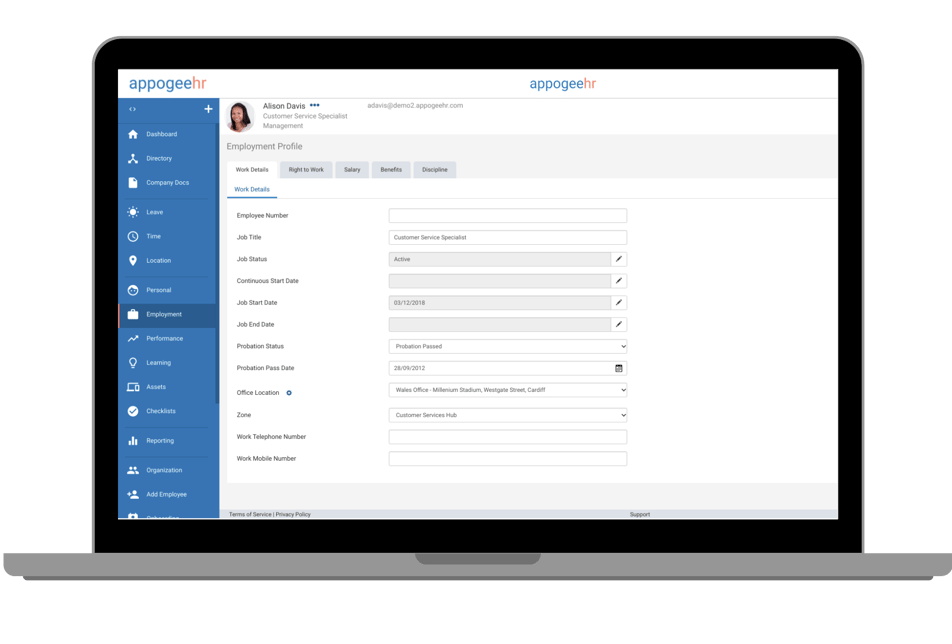 Online HR Reporting
The reporting functionality also provides easy to access filters, dashboards and CSV exports for you to be able to monitor staff absence. This includes holiday, sickness, jury services, furlough, working from home or any other kind of paid or unpaid staff leave. As an online HR solution, employees can access Appogee HR from any location on any device that is connected to the internet. Make use of booking time off or changing your bank details at any time you choose. Managers can also check information or approve absence requests on the go. Giving your employees full accessibility on the go will ensure you have the most accurate information at all times.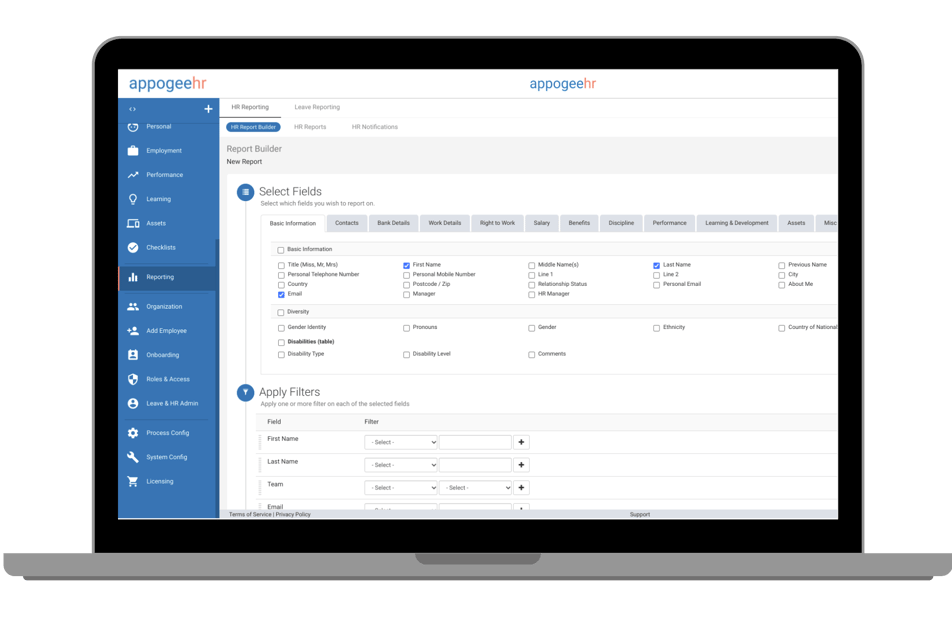 Our online HR management software is packed with features
Advanced Company Document Management
Employee Profiles, Records & Information
Holiday, Working From Home & Sickness Requests & Approvals
Employee Self-Service
Powerful HR & Leave Reporting
Advanced Performance Management
New Hire Onboarding Portal
Hosted Securely On Google Cloud Platform
Integrations with Xero, LinkedIn Talent Hub,
Google Workspace (formerly G Suite) and Microsoft Office 365
Easy to Use & We Can Help You Get Set-Up In Minutes!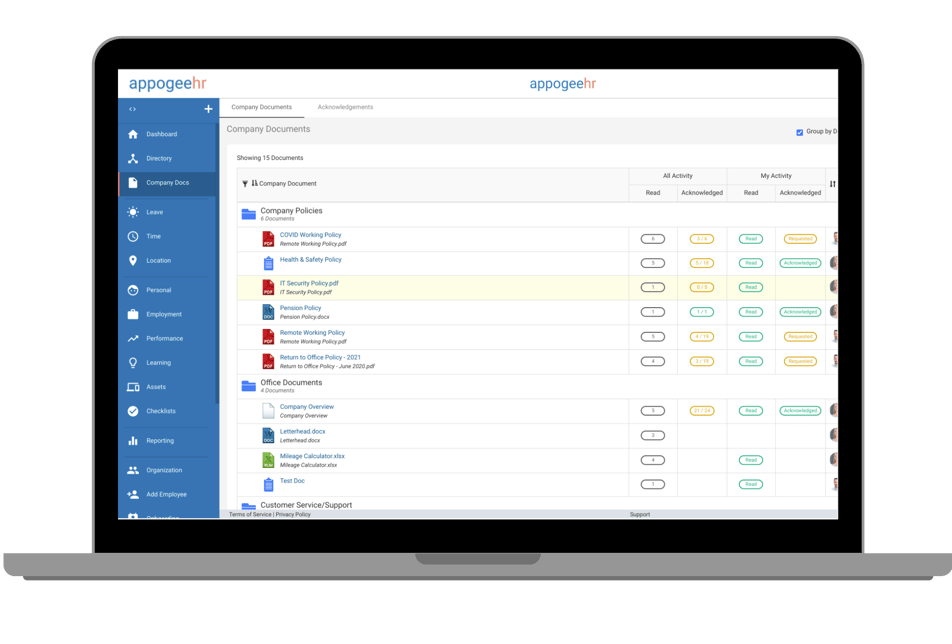 Ready to get started with your online HR management?
Start your 14 day free trial or book a demo with a member of our team!