Office Capacity Management Software
Record how many people are in the office with our online solution to effectively manage office capacity from anywhere with Appogee Time and Appogee HR. Manage your office capacity with ease and get alerted when it's full.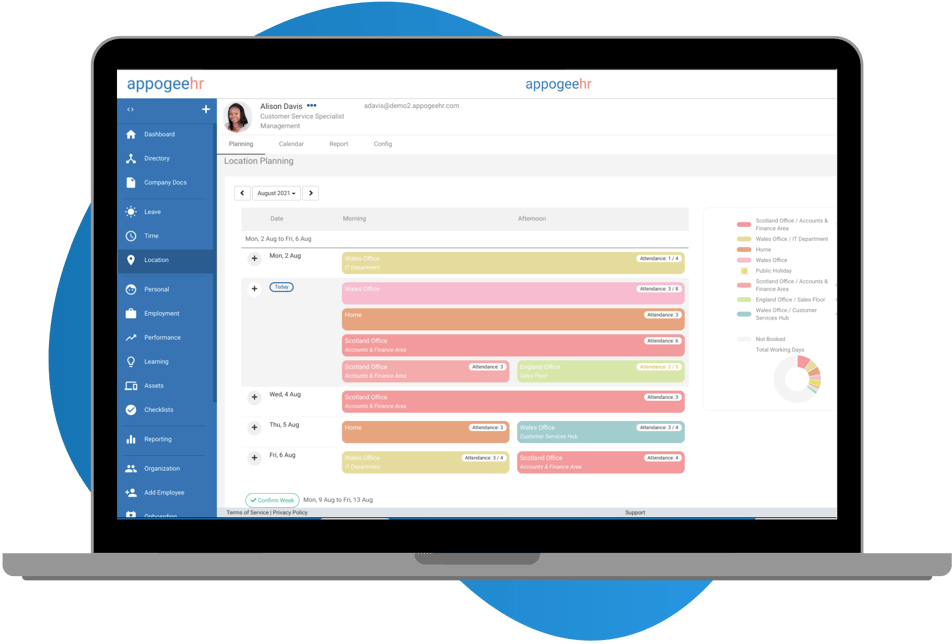 Track and record staff locations
Track and record who's working in the office on which days with our office capacity management software solution. Allowing your staff to use an online office booking system means you can easily manage your office capacity in a cloud-based solution where the whole company has oversight on capacity limits and how many people are already booked in.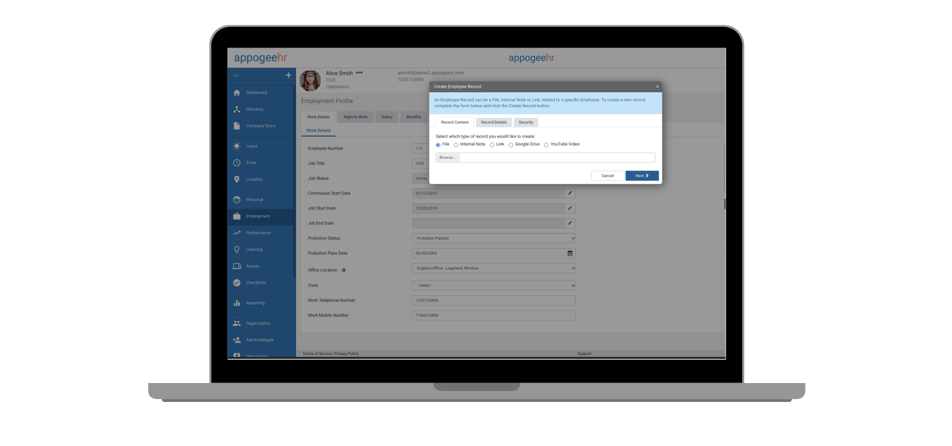 Staff location management
Using Appogee Time's Location Management feature (included in Appogee HR Success and Appogee HR Essentials or available as an add-on for Appogee Leave ) allows you to manage office capacity with an employee self-service office booking system. Set up your office capacity limits and receive notifications when the limit is nearly reached to make sure your staff are able to get a desk in the office when they need it.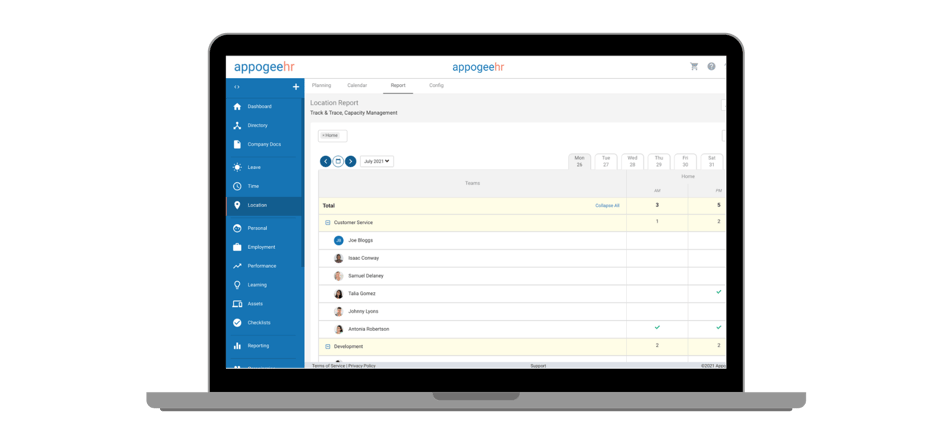 Get started today!
If you're keen on keeping track of recording your employee locations with office capacity management, try Appogee HR or Appogee Time free for 14 days or book a demo with a member of our team.