Office booking system
Manage hybrid working with our easy to use office area and office zone booking system. Allow staff to book into your office, including specific areas or zones, to help you safely manage your hybrid return to the office strategy.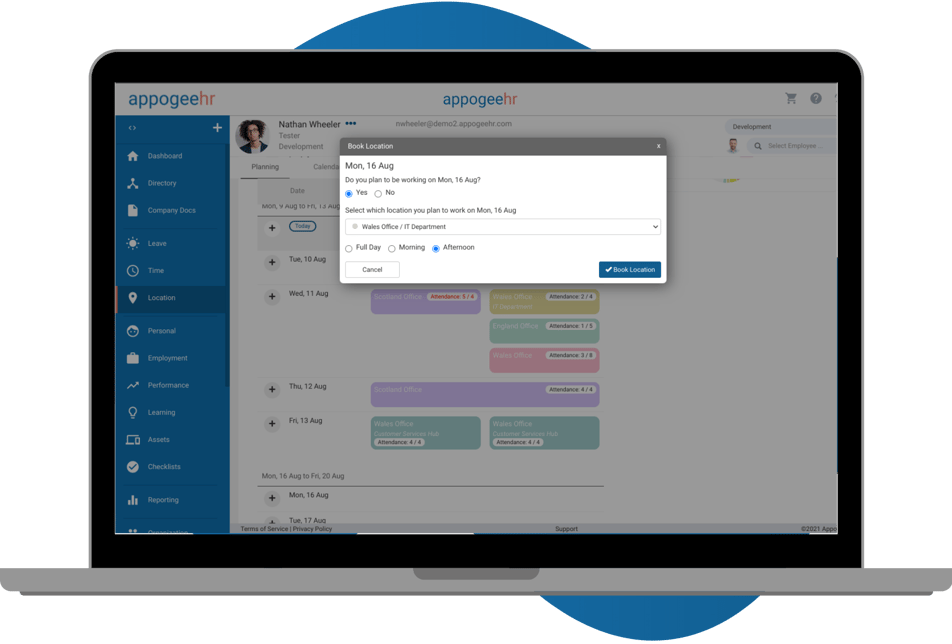 Hybrid working made easy
Bookable office areas in your workplace could be a key factor in getting your staff safely back to the office. By creating areas or zones that staff can book into using an online office area booking solution, this can help with social distancing requirements by allowing you to manage the capacity allowed within these specific zones. Our online solution makes hybrid working a reality for small businesses with this easy to use functionality that can be customised to suit your capacity needs.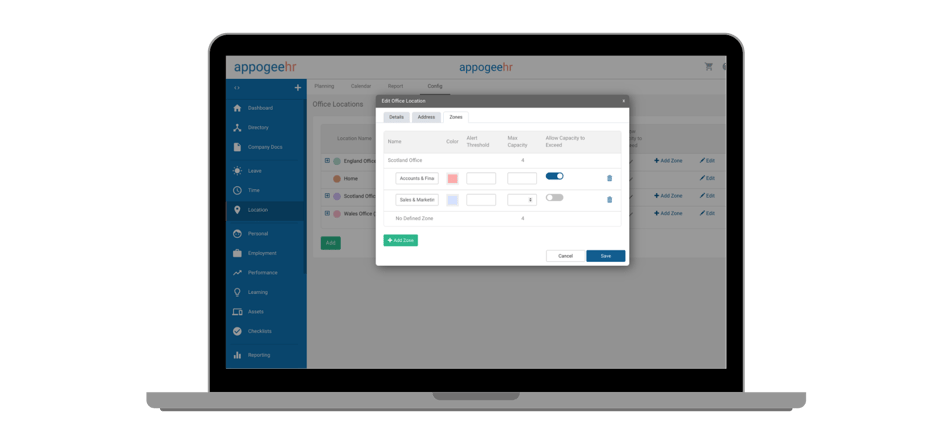 Employee self service office booking
Using Appogee Time's Location Management feature (included in Appogee HR Essentials and HR Success or available as an add-on for Appogee Leave) you can plan staff working locations with ease. Allow your staff to use our easy self-service booking system, with office capacity management, so they can book specific areas designed for social distancing whilst still being able to take advantage of the office environment. The solution then alerts you when office zone capacity is reached for an easy to manage solution for all.
Get started today!
If you're keen on keeping track of recording your office capacity and manage hybrid working with ease, book a demo with a member of our team or start your 14 day free trial.