Clock-In and Clock-Out Software
Employee self-service app to allow your staff to clock in, clock out and select when they're on a break with a quick click of a button, from wherever they're working.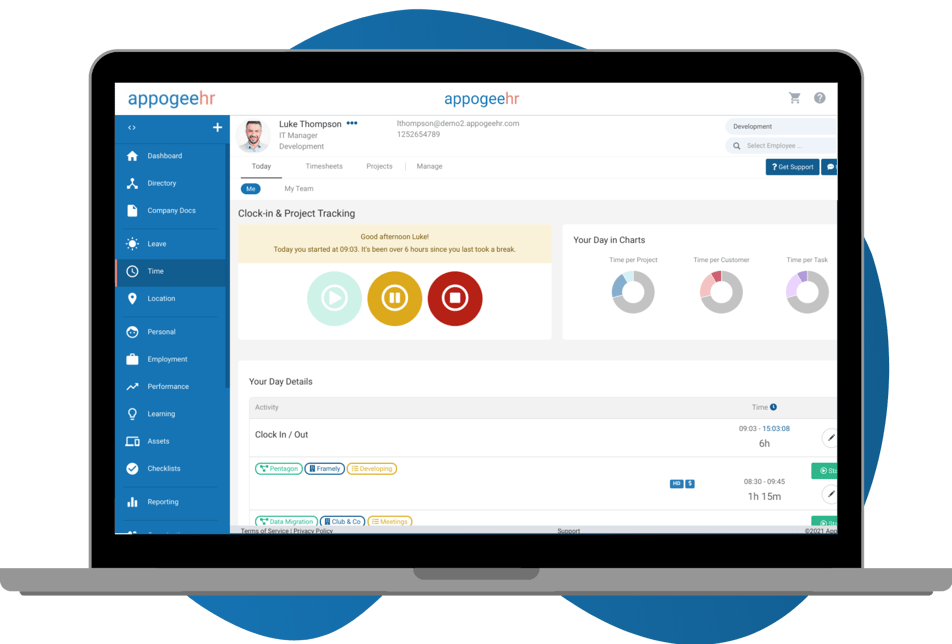 Clock-in and clock-out from wherever you're working
Make sure your staff can easily clock in and clock out to help you keep track of how many hours your staff are working. You can even monitor their wellbeing by ensuring they're taking breaks. Filter that data anyway you want so you can easily see who's working over, or under, planned hours to allow you to take the appropriate action.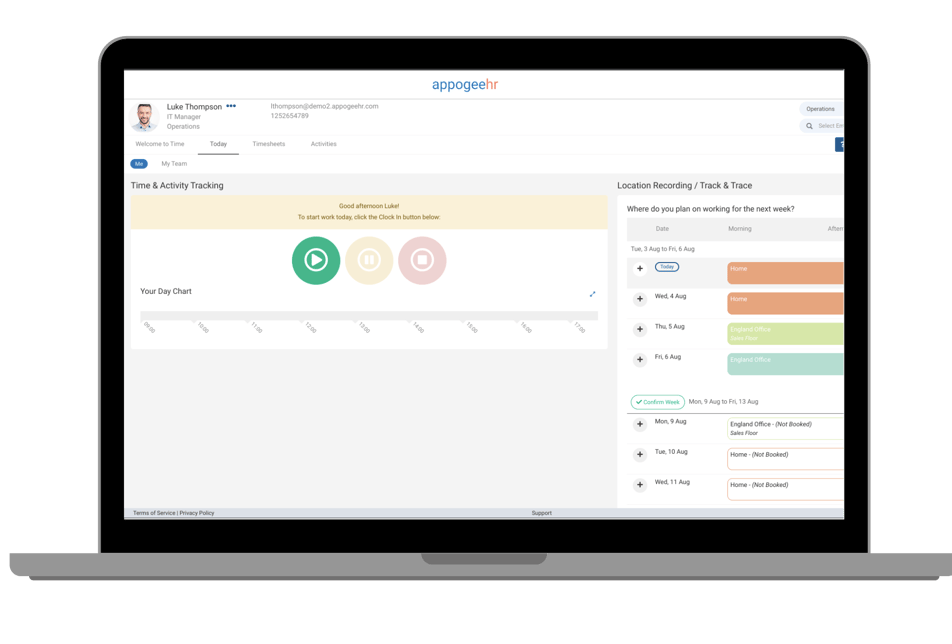 Track staff working hours online
Using the Time Tracking feature in Appogee Time (included in Appogee HR Success and Appogee HR Essentials or available as an add-on for Appogee Leave) means your staff can start work with a click of a button, click when they want to take a break and click to clock-out. This easy to use functionality then creates accurate data to allow your managers to review working hours via the online timesheet functionality.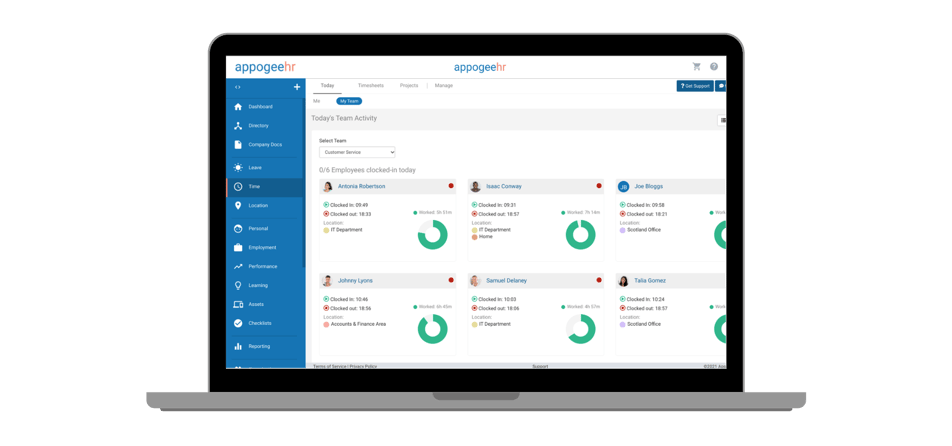 Get started today!
If you're keen on keeping track of staff working hours, why not try us out for free for 14 days? Alternatively, book a demo with a member of our team.