Online timesheets
View recorded staff hours with online timesheets so you can see who's taking breaks, and accurately see how many hours your staff are working. Review staff working hours and easily see how long your employees are working with online timesheets from Appogee Time and Appogee HR.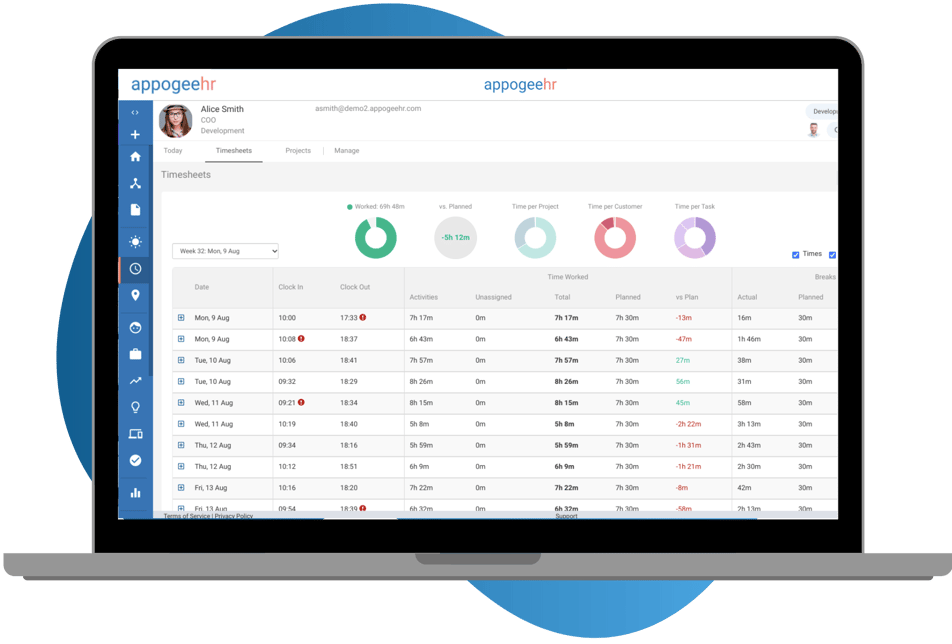 Review staff working hours
Whether you have staff working from home or in the office, being able to review staff working hours with online timesheets is a useful tool for any management team. Being able to review how many extra hours staff are working can enable you to monitor if they're taking enough breaks or working into the evenings, allowing managers to take appropriate action to alleviate stress and burnout.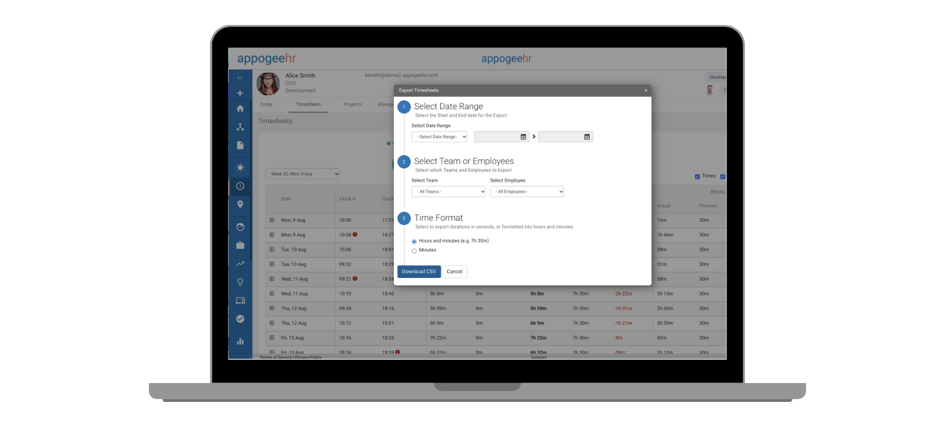 View staff timesheets online
Using the Time Tracking feature in Appogee Time (included in Appogee HR Success and Appogee HR Essentials or available as an add-on for Appogee Leave) enables you to easily monitor staff working hours, days and weeks with online timesheets. Review working hours against planned hours over the course of any custom time period to allow you to take action when required.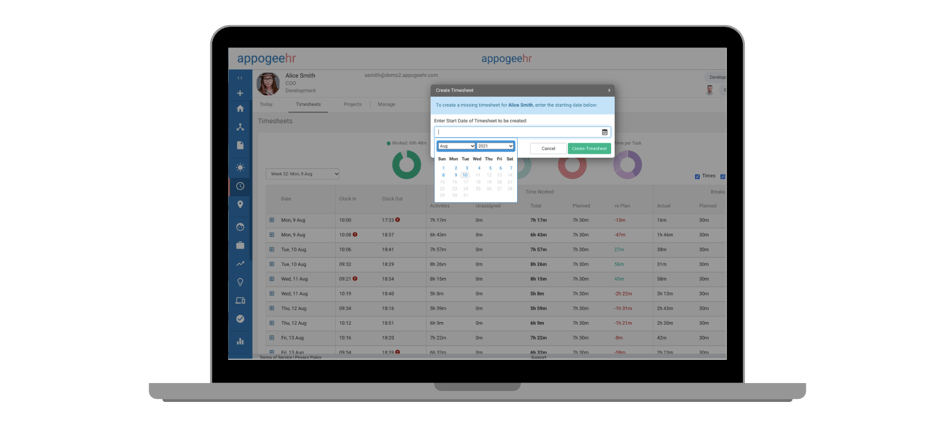 Get started today!
Online timesheets is just one of the features included in Appogee Time and Appogee HR. Try the rest for yourself for 14 days or book a demo and we'll talk you through it.