Time and attendance tracking software
Easily see who has started work, who is on a break and who's finished for the day with our employee self-service app. Securely track employee time and attendance from wherever your staff are working.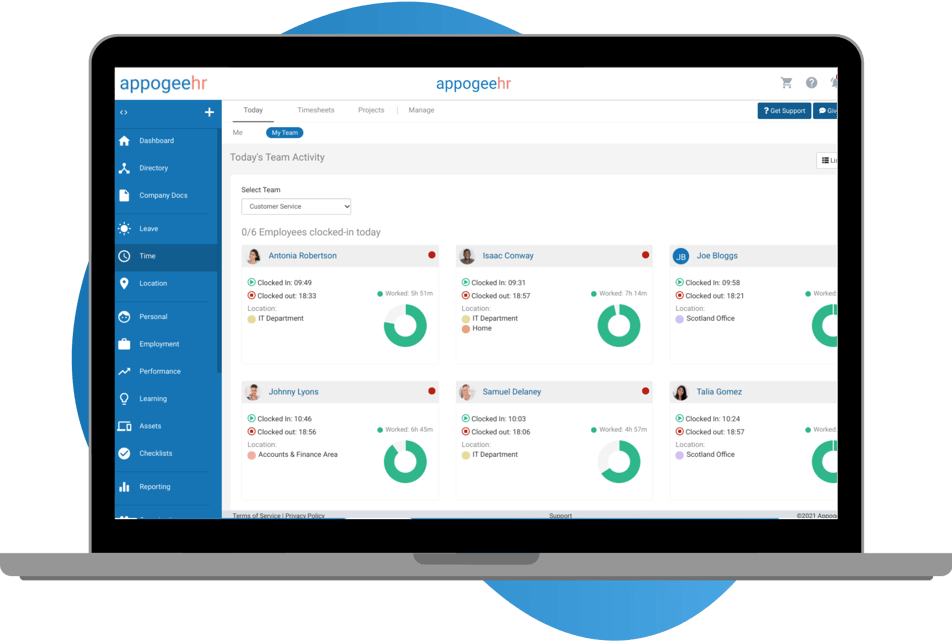 See all aspects of employee time and attendance
Manage your employee hours easily with time and attendance software. Staff simply clock in and out when they're working and taking breaks, while also being able to select activities or projects that they're working on. This helps your managers easily monitor staff working hours to see whose hours are exceeding normal hours and who's not taking breaks, to help monitor signs of overwork, stress and burnout.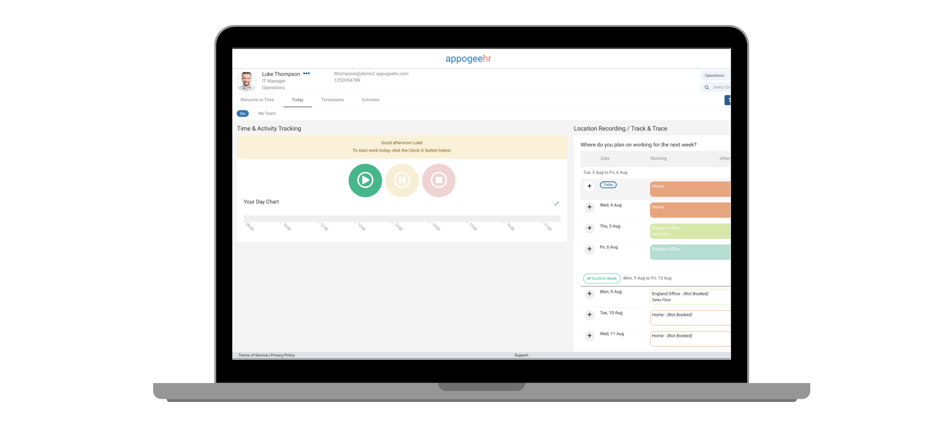 Review online timesheets for easier reporting
Using the Time Tracking feature in Appogee Time (included in Appogee HR Success and Appogee HR Essentials or available as an add-on for Appogee Leave) enables you to easily track staff time and attendance online. Set up working rotas with expected working hours and see how this compares with actual hours with the easy to use online timesheets.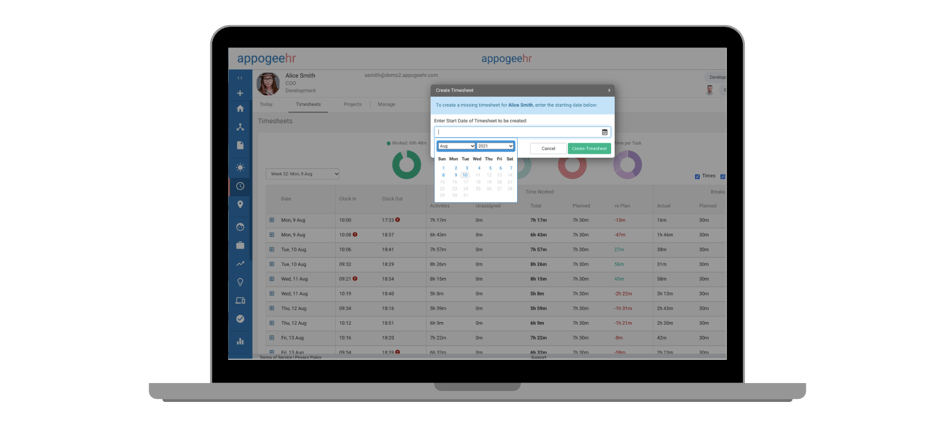 Get started today!
Try Appogee Time or Appogee HR free for 14 days to see for yourself how our time and attendance features works. Alternatively, book a demo with a member of our team.