Say goodbye to filing cabinets and spreadsheets for your HR Records
Get rid of spreadsheets and complex filing systems by having one go to system for all your HR record requirements.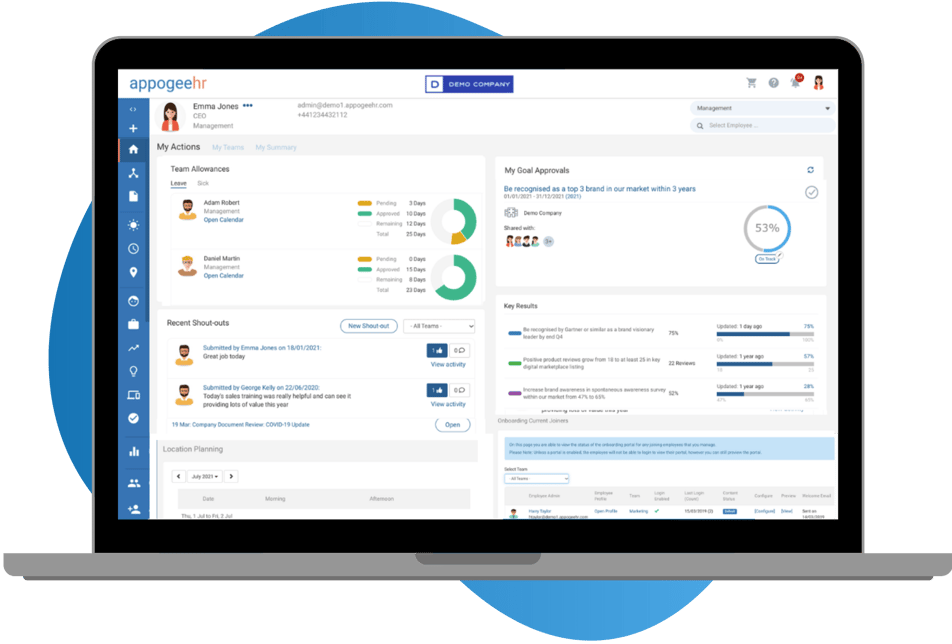 Single Location
Appogee HR provides you with a secure, centralised location for sensitive employee HR information and records. Remove the need for paper filing and lengthy HR admin procedures and gives you easy, fast access to all the information you require in one place. Have confidence you have the correct information at your fingertips to meet any compliance requirements such as right to work checks.
Highly Secure
Developed and hosted in the cloud, our applications are designed to be highly secure. Appogee HR supports security roles to allow you to control access by your staff only to the data they need to access. Set up roles to provide different privacy rights to Admin, HR Manager, Manager, and Employees. These roles define what access the user has and to what data. This ensures appropriate privacy across employee information. The roles also allow different functionality for Managers and HR Managers to enable tasks such as approvals, team management, and HR reporting.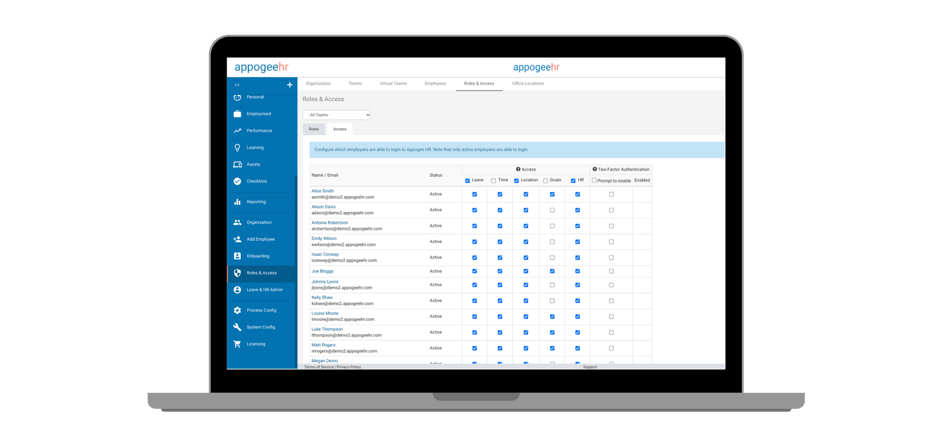 Easy Access
As a cloud-based solution, Appogee HR is easily accessible from any location, including access from mobile devices. With configurable user roles and complex field security settings, you can control employee rights to read/edit information. Whether you are an employee who needs to change some basic information such as mobile number or address, or a manager who requires to check the employment history of a member of staff or prepare for a performance review, you only need to log in to one application.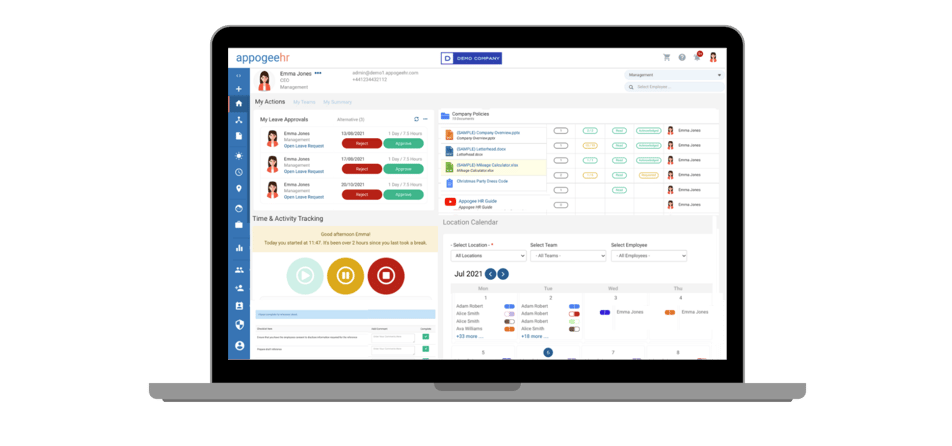 Get started today
Try us free for 14 days or book a demo with a member of our team.