HR self-service your employees will love
Easy to use system that empowers your employees and managers to update personal information and leave requests.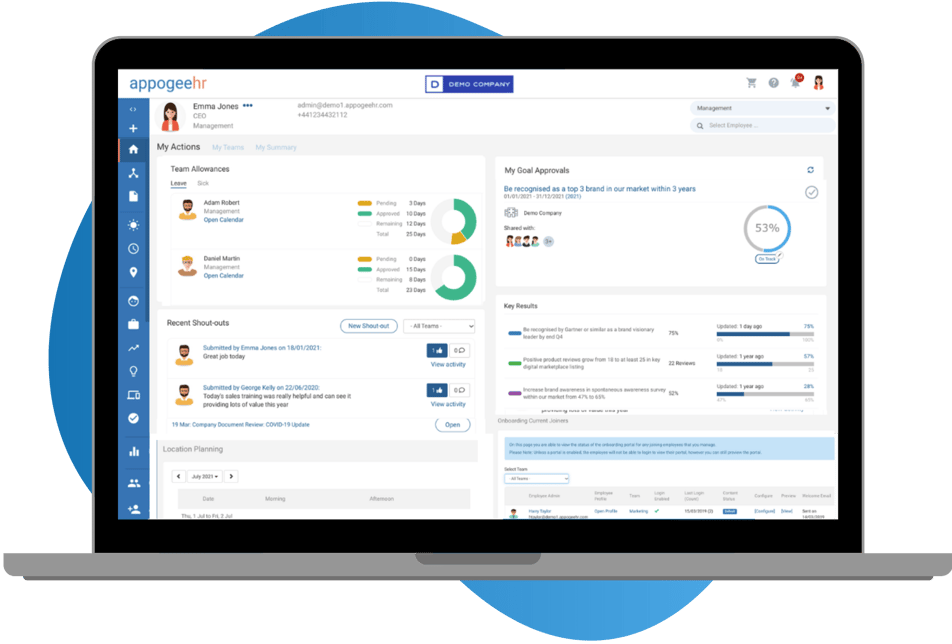 Improve HR Data Accuracy
Improve the accuracy of the information you hold on your employees by allowing users to keep their own profile up to date. All leave requests, approvals and allowances are requested and tracked within Appogee HR to ensure a single source of truth with full visibility for employee, manager, and HR. Be confident in the system you manage and that you can prove compliance.
Save Time
Free up valuable time within your HR team by allowing employees to make updates to their personal information. Whether this is making leave requests with a couple of clicks or adding in a change of address, your staff can do this without having to take time away from more important HR tasks. Configured privacy settings will also ensure employees have easy access to relevant and appropriate information without intervention from HR.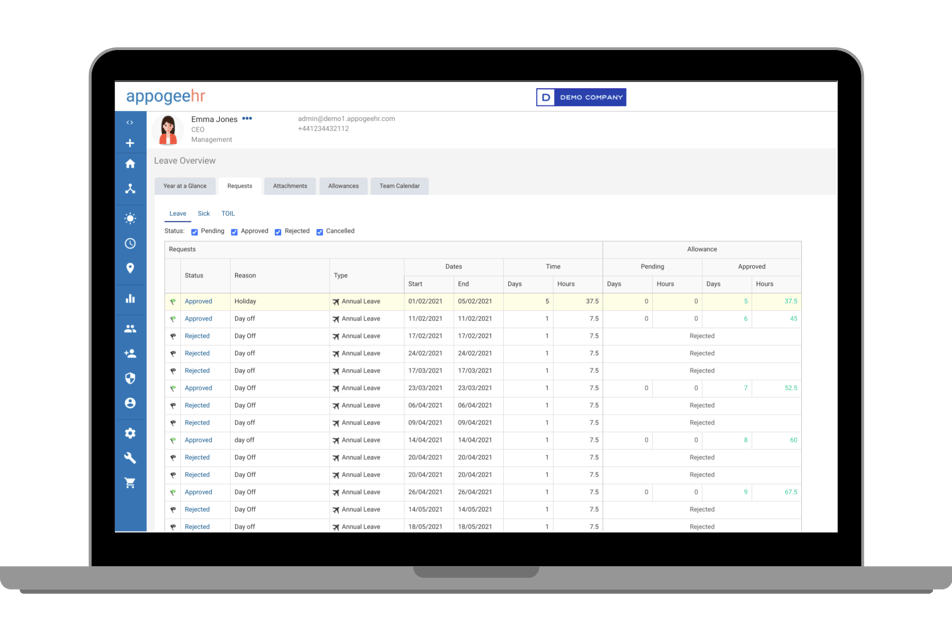 Easy Access
Allow employees to start using Appogee HR as part of the onboarding process to enable them to enter all the necessary information directly into the platform without the need for forms, paper or extra admin. Furthermore, employees are able to amend their own information as and when needed. Basic changes such as change of address or telephone numbers are a quick and simple procedure. All the profile fields are customisable and protected with high-security access levels. You can give your employees as much freedom to update their own profile as you wish. Notifications can be set against these fields. For example, if a user updates their bank details, a notification is sent to the relevant person in finance so they can amend payroll.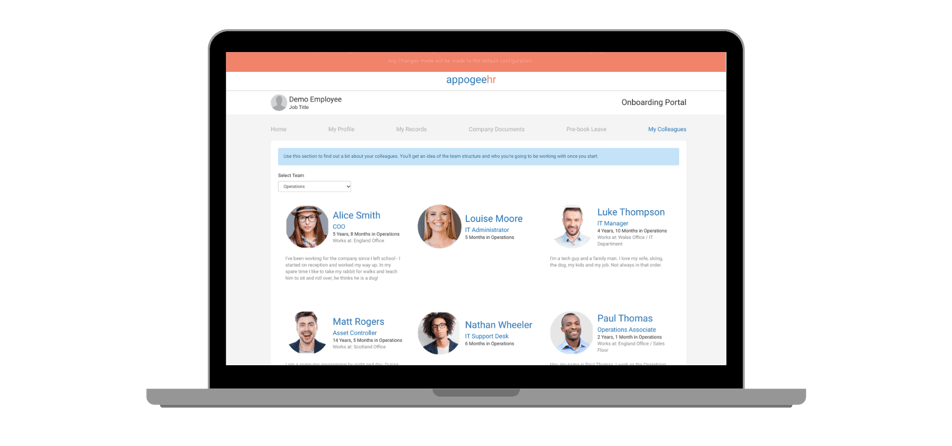 Get started today!
Try Appogee HR free for 14 days or request a demo with a member of our team.