Advanced performance management solution
Optimise your employee performance reviews with our customisable performance management module. Create effective and valuable employee performance reviews. Whether you need an employee performance review including 360 feedback, employee self-assessment, probation, return to work or disciplinary, each review type you want to perform can be completed end to end in the app. With our customisable templates, you can also include your own personalised review types to suit your business.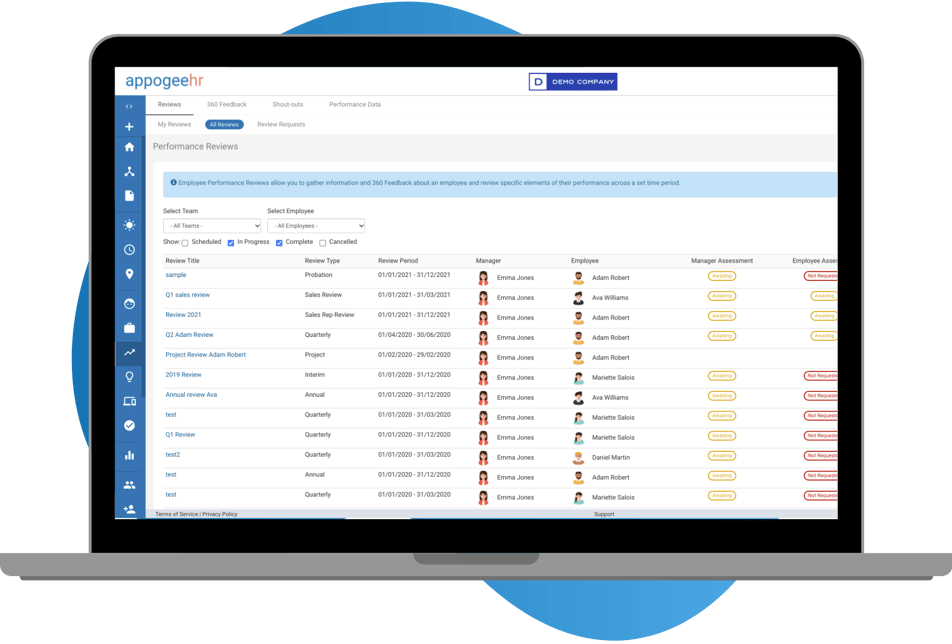 360° feedback
Reach out to any employee in the business, or an external stakeholder, for feedback on your staff members' progress.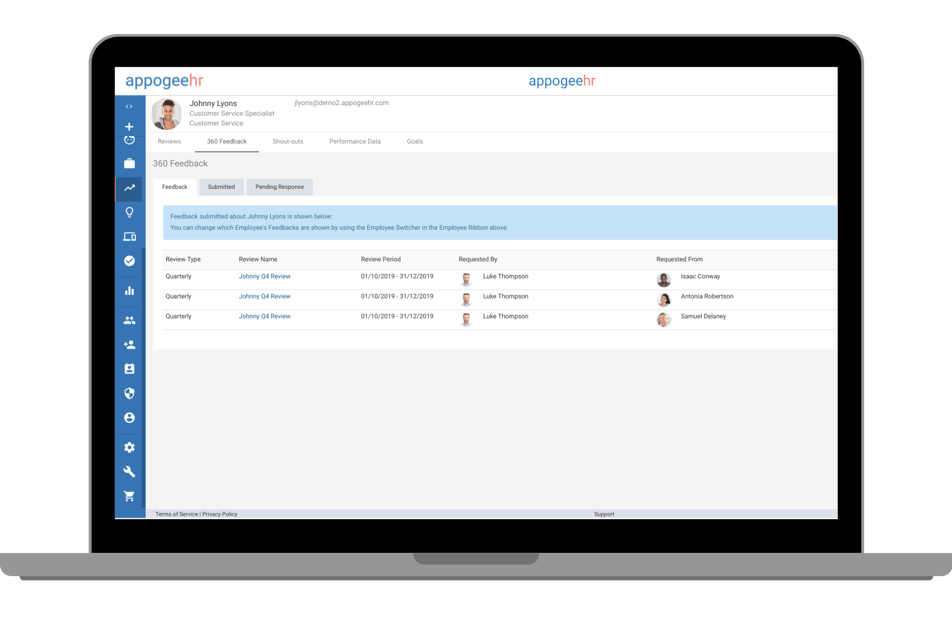 Manager and employee self-assessment
Record employee self-assessment and manager feedback on customisable topics, such as staff strengths and weaknesses within the system.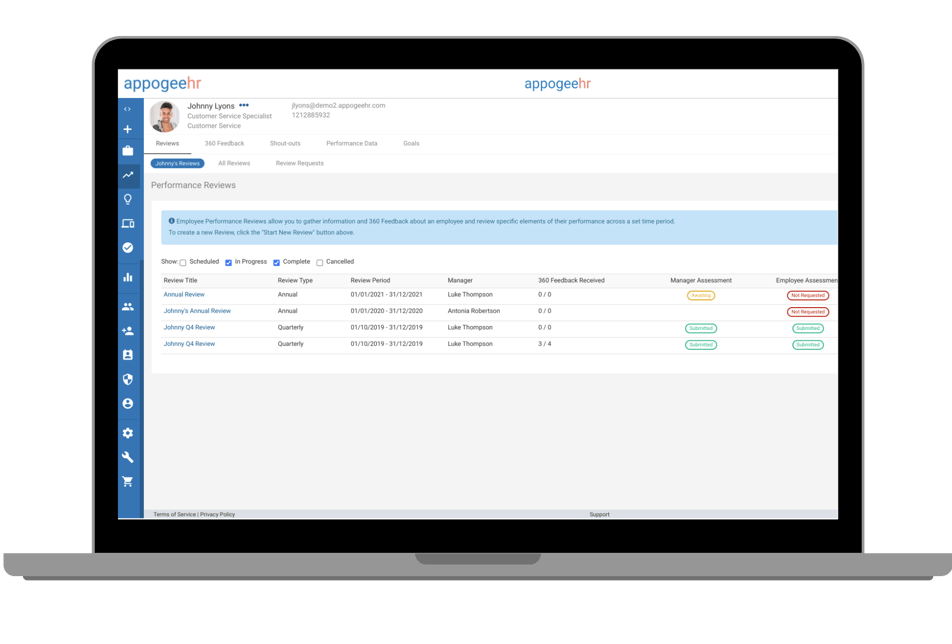 Flexible review templates
Our performance management module allows for fully configurable review types or choose one of our templates.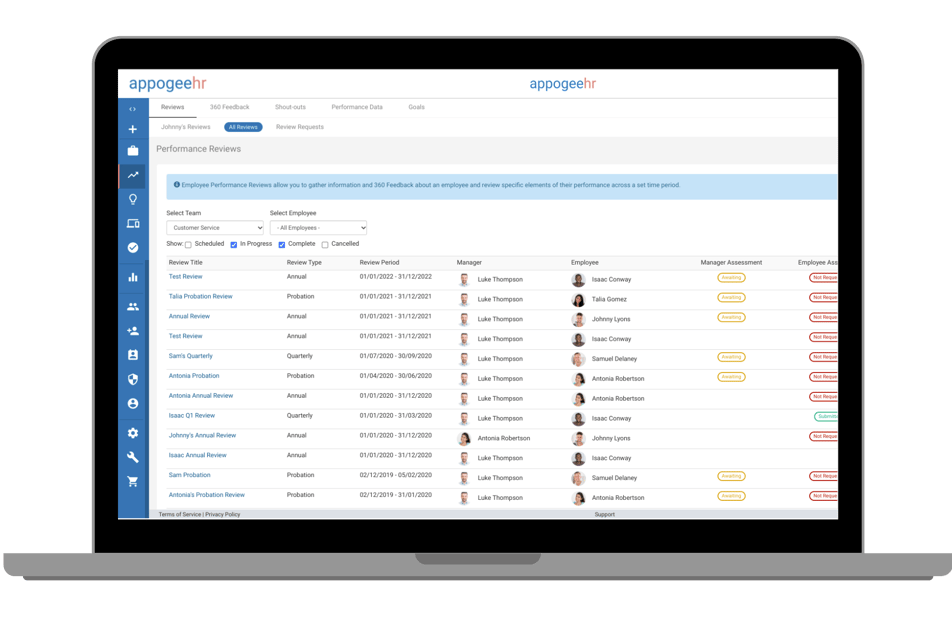 In-app end to end reviews
Start and finish your employee review process all in our app for a productive review process.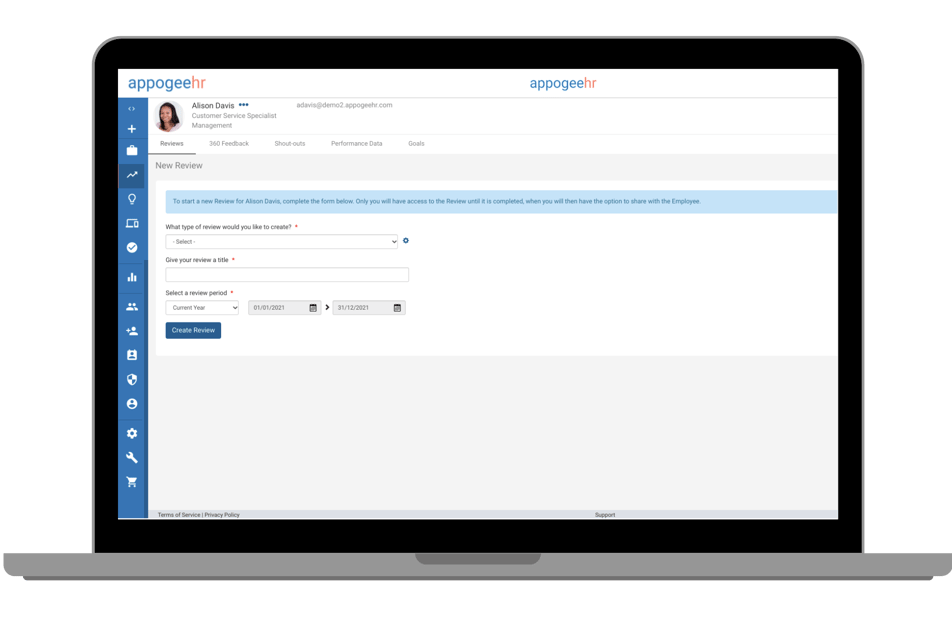 Shout-outs
Show your appreciation for a job well done by shouting out employees in our software.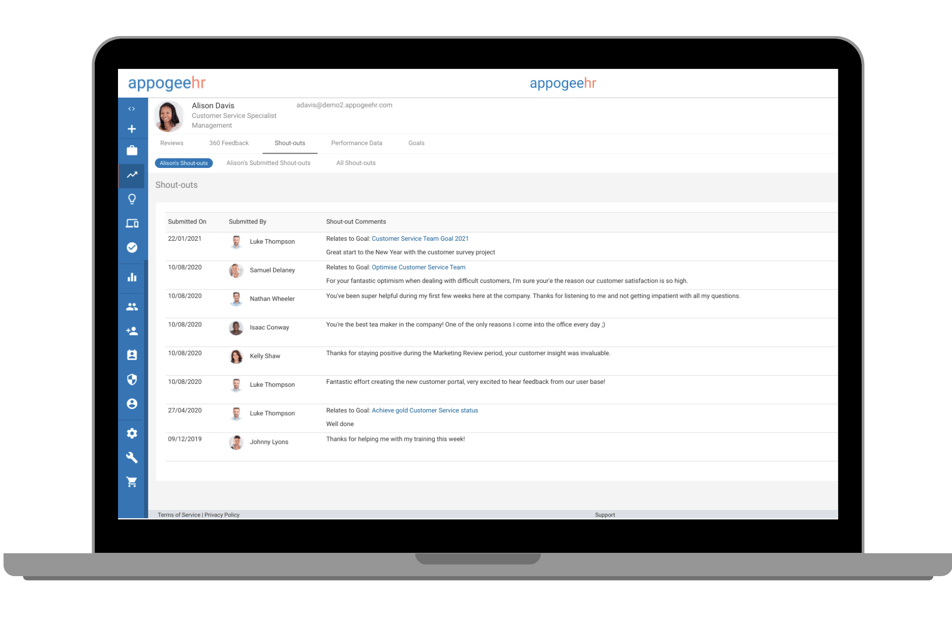 Goals (OKRs)
Objectives and Key Results (OKRs) are a great way to align your employees with your company goals.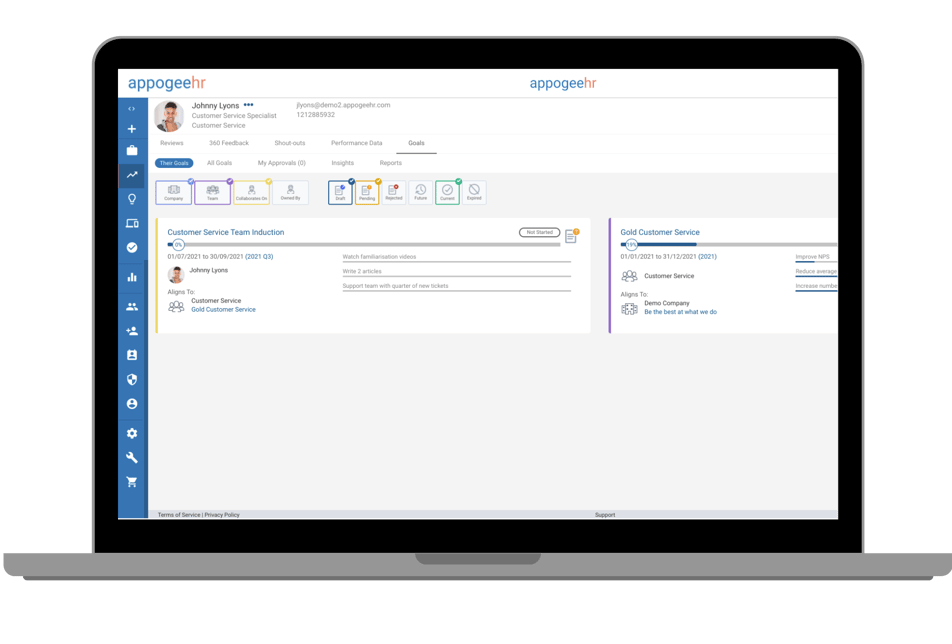 Looking for something simpler?
With Appogee HR Essentials you can store performance records and set up basic workflows and checklists to support your staff performance review process.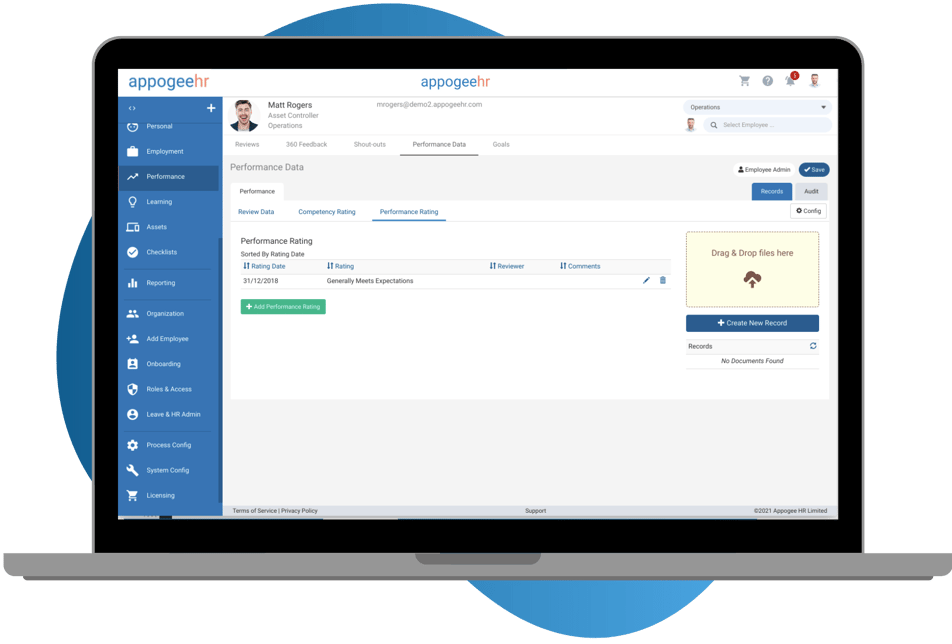 Appogee HR Performance Management Video Demo
Get started today
Start your 14 day free trial of Appogee HR today to experience our online performance reviews for yourself or book a demo with a member of our friendly team!