Advanced performance management system
Optimise the performance management process with our fully customisable performance management tools, built to let you create effective and valuable employee performance reviews. Appogee HR is with you for the whole performance cycle, whether you need 360 feedback, employee ratings, self-assessment, probation, return to work or disciplinary, or something else. Our customisable performance review templates also let you include your own personalised review types to suit your business.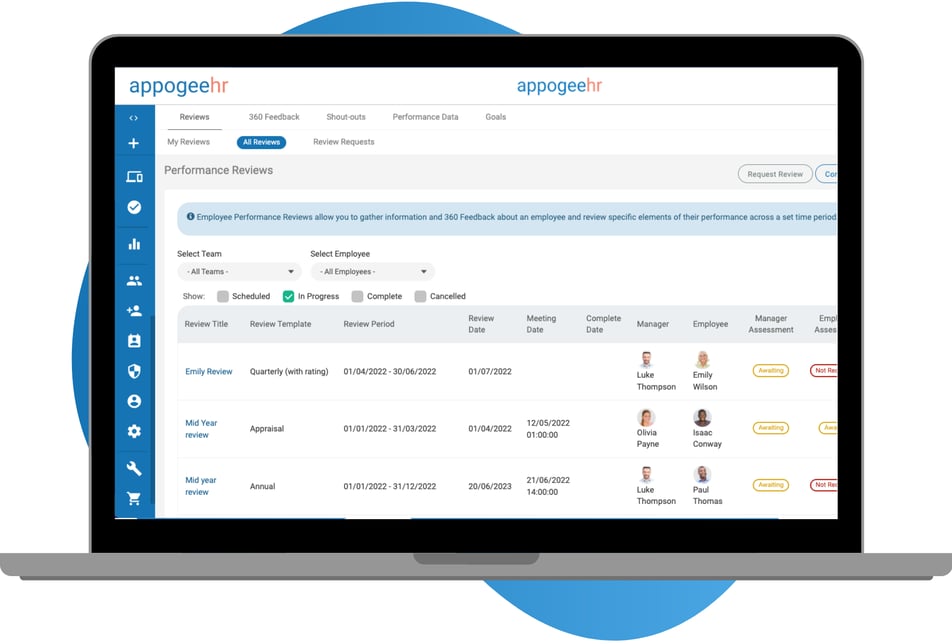 360° feedback
Our 360 degree feedback tools help you to move away from outdated review models and towards ongoing, fluid performance management processes. Reach out to anyone in the business, or even external stakeholders, for feedback on your staff members' progress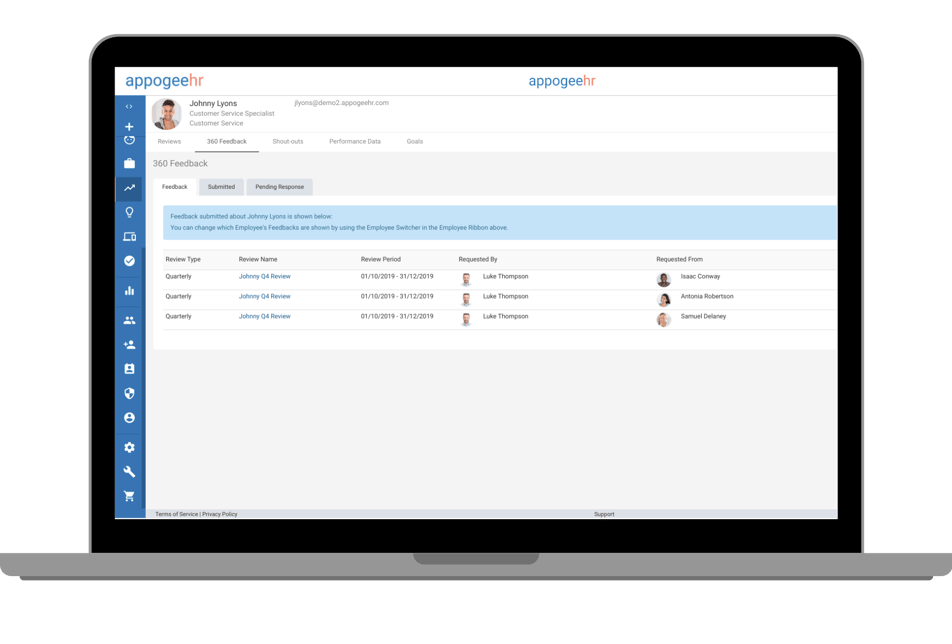 Manager and employee self-appraisal
Record employee self-appraisal and manager feedback using customisable topics within the system, such as staff strengths and weaknesses. Simple text editors let you format your questions and responses in the most intuitive way.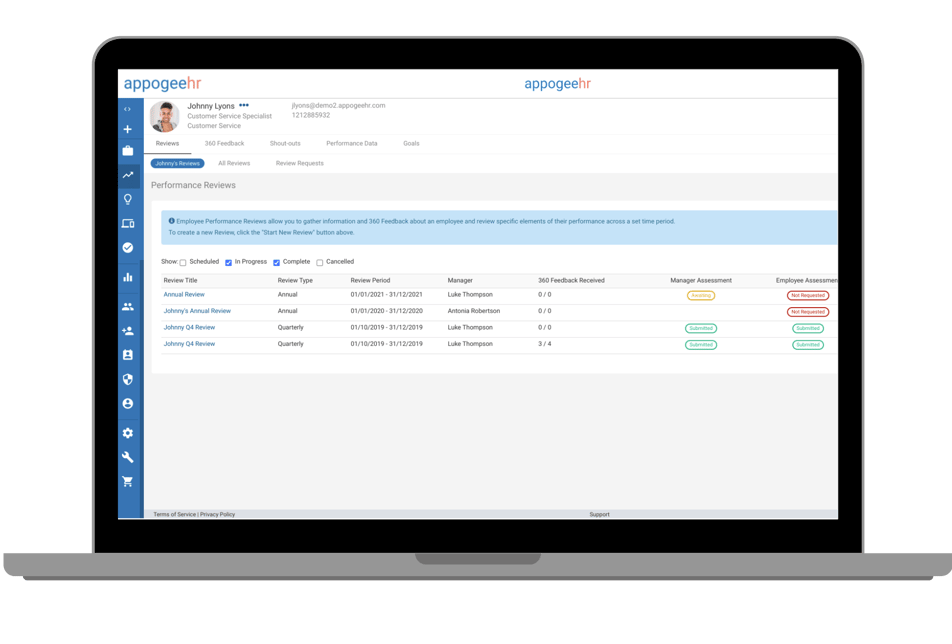 Flexible performance review templates
Getting review templates right paves the way for effective, consistent appraisals. Get started straight away with our pre-built review templates, or customise them to work for you.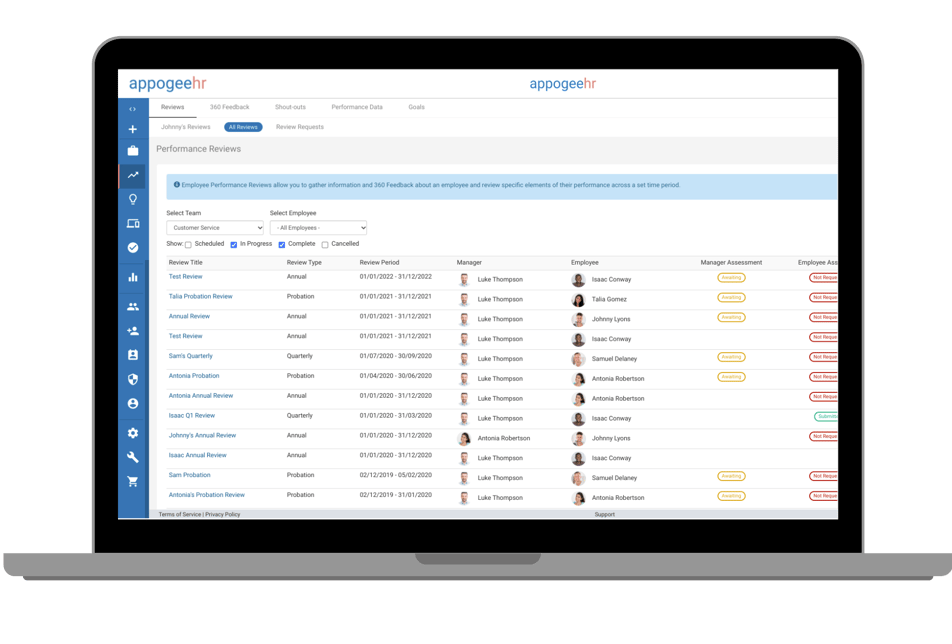 Automated in-app reviews
The best insights come from review cycles rather than intermittent, one-off reviews. Our performance management tools let you set up Review Cycles to automate the frequency of your reviews and track them all within one place. What's more our performance review status reports allow HR managers to easily see the status of reviews, including whether they have been scheduled, completed, or are still outstanding.
Employee shout-outs
Showing your staff that you appreciate their work outside the review process is a surefire way to increase employee engagement. Our shout-out feature makes it easy to show instant appreciation for a job well done.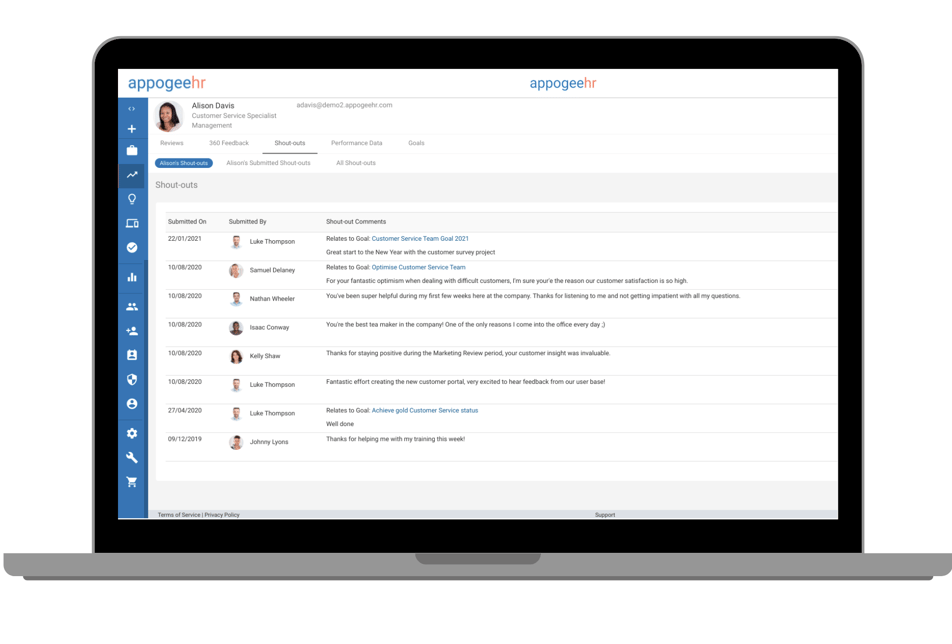 Goal tracking (OKRs)
Objectives and Key Results (OKRs) are a great way to align your employees with your company goals. Ensuring mutual visibility and clear communication around what's expected makes it easier for your staff to move towards their goals and understand their progress.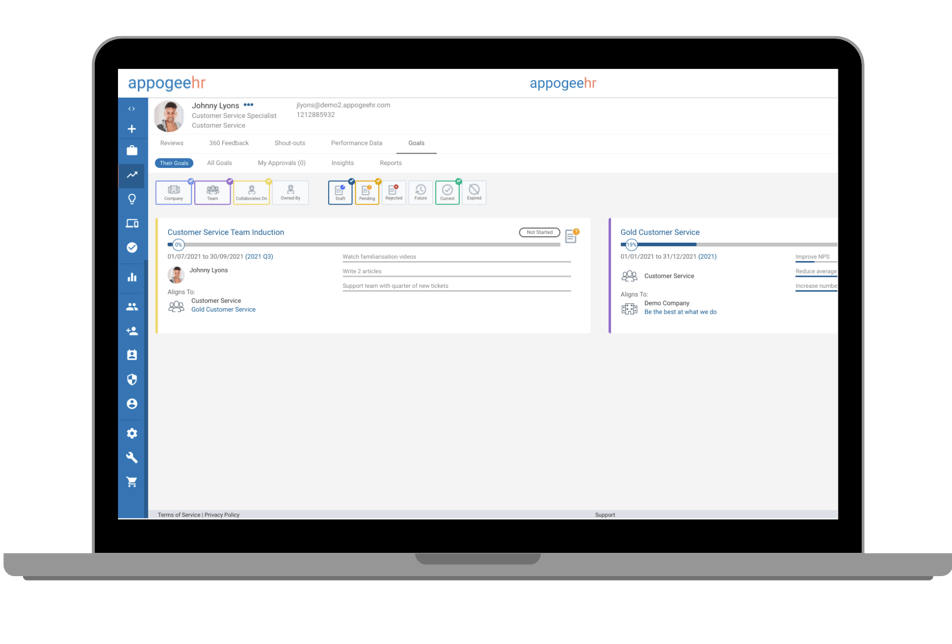 Looking for something simpler?
With Appogee HR Essentials you can store performance records and set up basic workflows and checklists to support your staff performance review process.
Appogee HR Performance Management Video Demo
Get started today
Start your 14 day free trial of Appogee HR today to experience our online performance reviews for yourself or book a demo with a member of our friendly team!