Centralise your HR records and employee data
Our database software provides a powerful way to centralise your employee records and eliminates the need for paper-based record keeping. The cloud-based employee management system is accessible from anywhere on any device, helping you adhere with compliance and local legal regulations.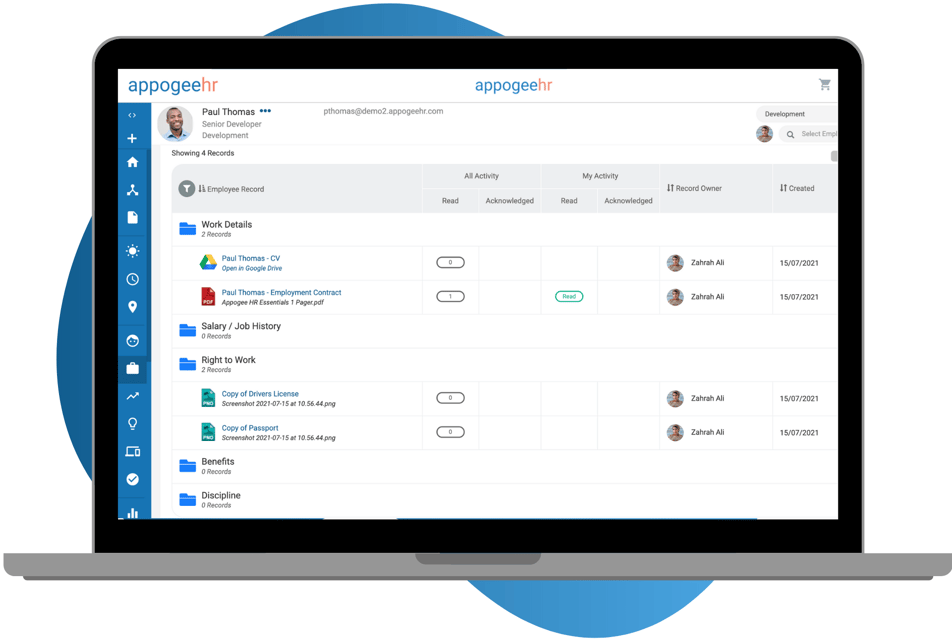 Self-service employee management tools
Entrust employees with the tools they need to maintain their own details, such as address and phone numbers. Give them personal and secure access to the self service portal, where they can keep their own information up to date as and when their circumstances or personal information change.
This employee data is stored in the same place as employee records, such as right to work documents like copies of passports. Appogee HR removes the need for paper filing and lengthy HR admin procedures and gives you easy, fast access to all the information you require in one place.
One single source of truth
Whether you are an employee who needs to change some basic information such as mobile number or address, or a manager who needs to check the employment history of a member of staff or prepare for a performance review, you can find everything you need in the Appogee HR employee management system.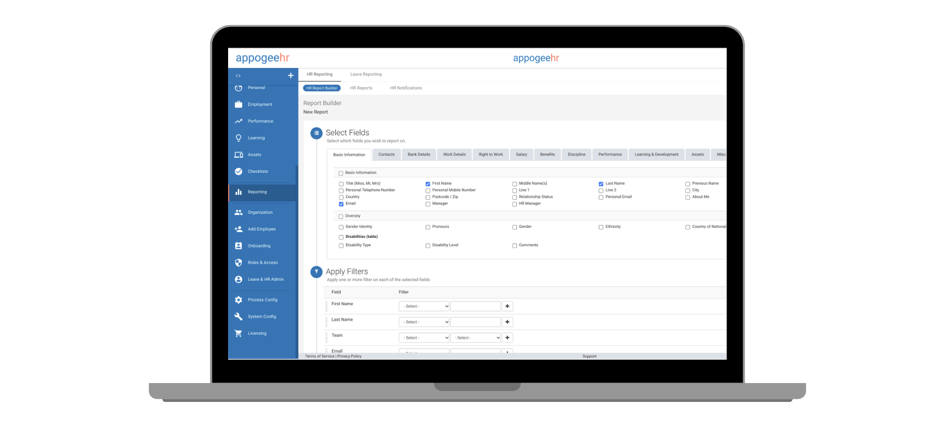 Get started today!
Try Appogee HR free for 14 days or, alternatively, request a demo with a member of our team.