HR workflow automation, checklists & notifications
Appogee HR provides online HR Management with employee and company information stored in one central location in the cloud. The product features workflow automation and checklists allowing you to streamline and monitor procedures within your business. You can create customisable checklists which you then assign to your users.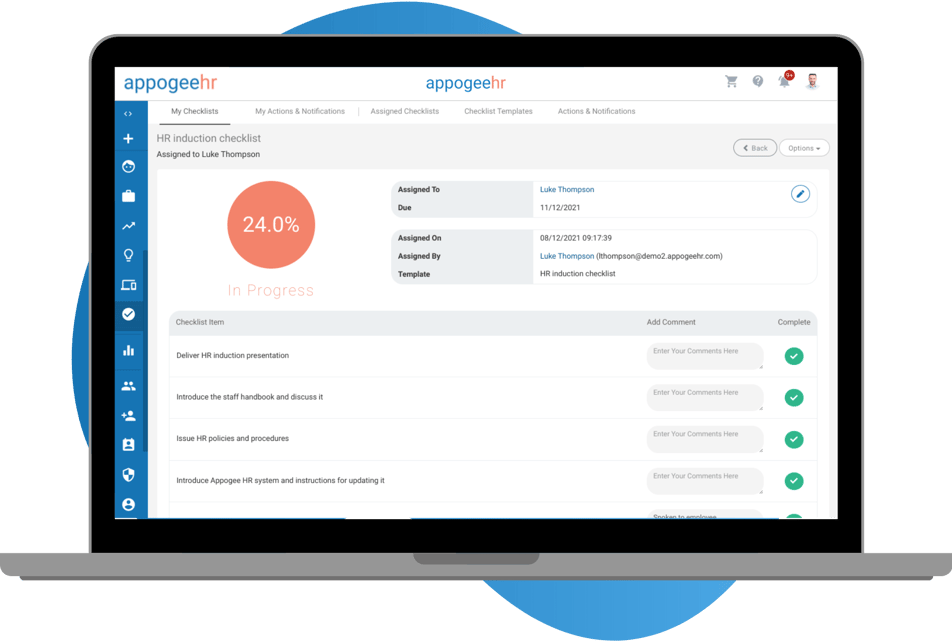 How you can use checklists
Checklists can be used by admins, managers, HR and employees to ensure accuracy and completion of company processes. These can be created and set up for joiners and leavers, performance review steps, training completion tasks or any other HR process that is specific to your company and that you wish to standardise across your organisation.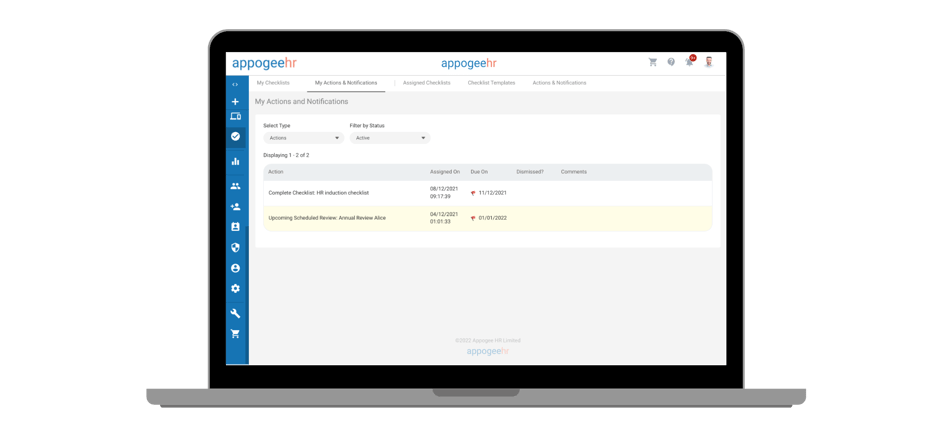 Assigning actions
Checklists can have actions assigned to them to ensure they are not forgotten and appear on the employees' Dashboard as outstanding actions with a time to complete. This reinforces adherence to company policies and standard formats, whilst giving managers a view of who is falling behind in their team. You can even nudge staff who haven't completed their checklist all from one place.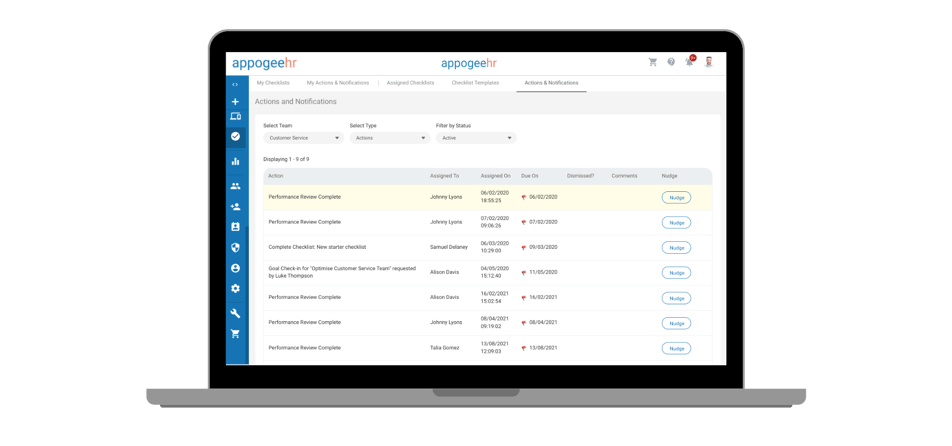 Notifications against checklists
Appogee HR offers the ability to trigger assigning a checklist to an employee based on a notification received. This may be an employee profile field update or you can trigger notifications based off a relative date i.e. when you know you need to offboard an employee or even just double-check potentially out of date information.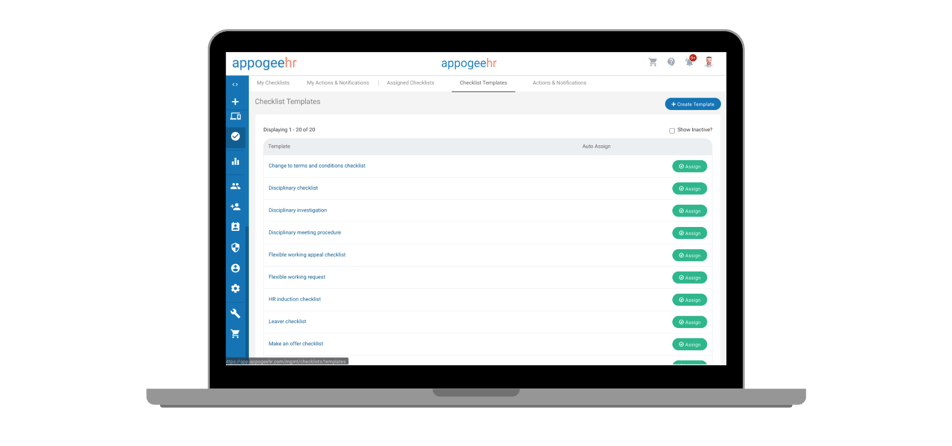 Get started today!
Start your 14 day free trial of Appogee HR today or, alternatively, request a demo with a friendly member of our team.