Reporting tools for easy HR reports
Our customisable HR reporting software provides you with accurate and up to date information in an instant. Appogee HR reporting tools allow you to create, filter and save meaningful, critical reports from the information that you store about your employees.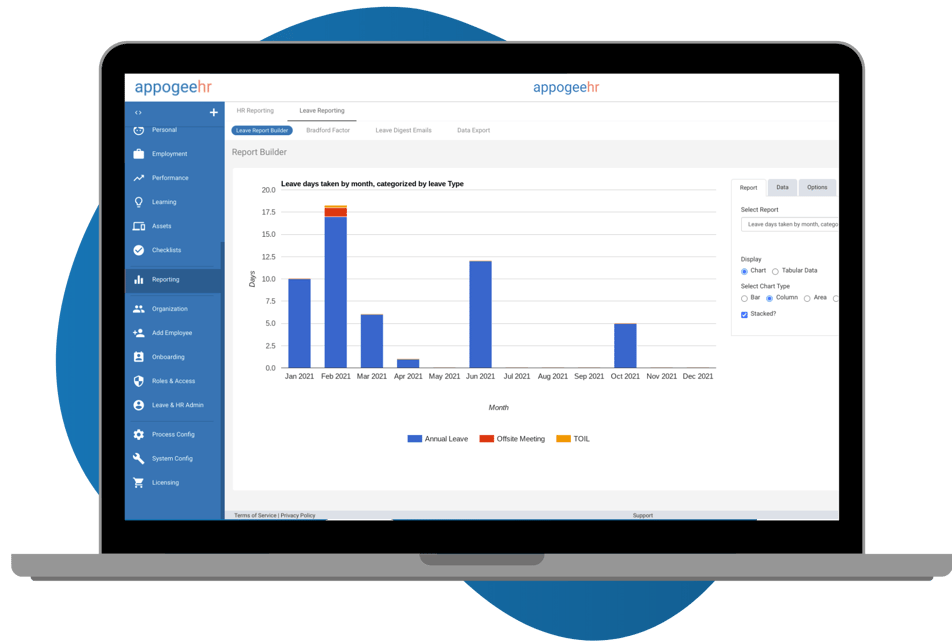 Filter your data for effortless HR reporting
Our data reporting software lets you create insightful reports from the data you store about your employees. Whether you want to see which of your employees are due a performance review in the next month, run a salary report or check qualifications, all is possible in just a few clicks. Simple report generation tools give access to instant results.
Filter the data so you can view exactly what you want to see, in the most meaningful way. Sort your reports in order of what information is important to you. Filter on dates, values or specific data ranges from within the report view.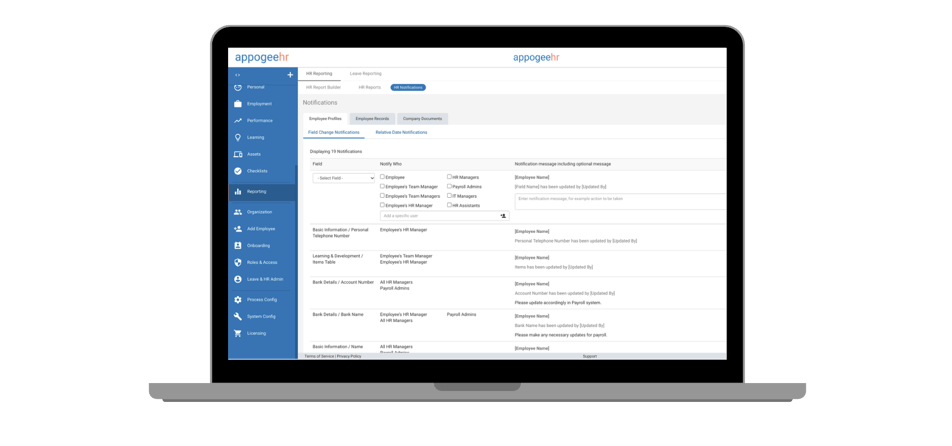 Save, schedule & automate your HR reporting
Create a set of saved reports so that you can re-run them at any time to get correct up to date information. These saved reports can be shared with colleagues to avoid duplication and to ensure consistency across HR reporting.
Schedule your saved reports to run on a daily, weekly, monthly basis. Receive emails when the report has run and is ready to view. Appogee HR will store a record of all scheduled reports so you can view them at any given point in time.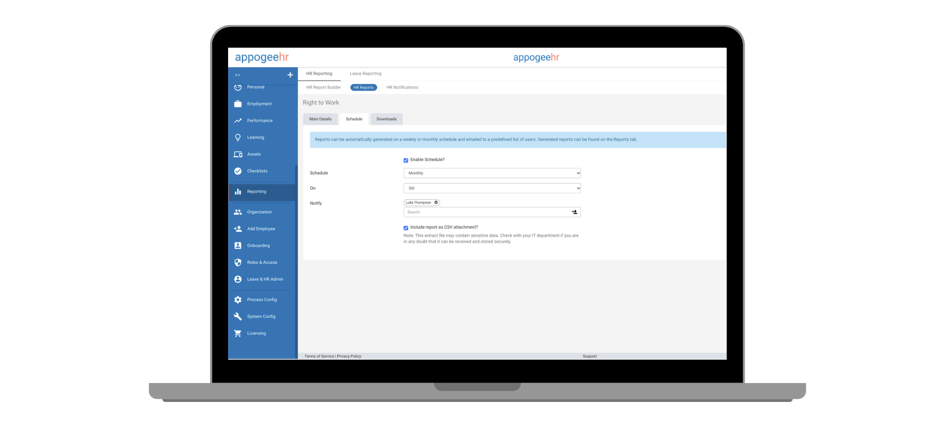 Valuable HR insights at your fingertips
Our advanced HR software package Appogee HR Success includes our dashboard Insights so you can get the most important employee data you need to know visualised in-app. This real-time information on salaries, tenure, leavers and headcounts, can help your business see what's going on in just a few clicks.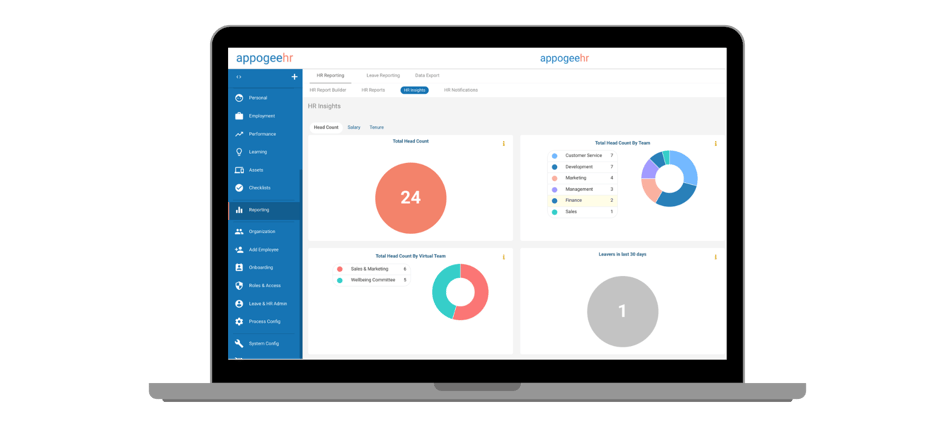 Get started today!
Try Appogee HR free for 14 days or request a demo with a member of our friendly team.