Online team calendar
Using the Appogee Leave online team calendar makes managing absence simple, allowing your company to plan staff holiday, leave and sickness quickly and efficiently.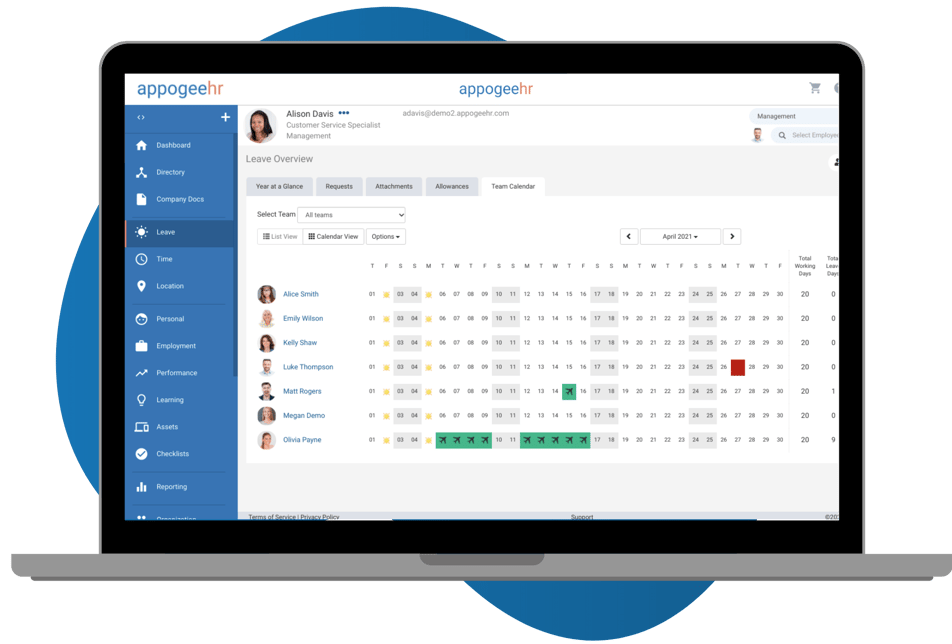 Online team calendars
Absence is easy to monitor with the online team calendar function. This is a simple calendar to show all types of approved absence and sickness across each department, for every employee. This tool can be used to help with absence management.
The team calendar provides a quick visual overview to help approvers make an informed decision regarding absence requests and leave approval. The calendar also enables the team to be aware of each other's whereabouts and check who's off at any given time.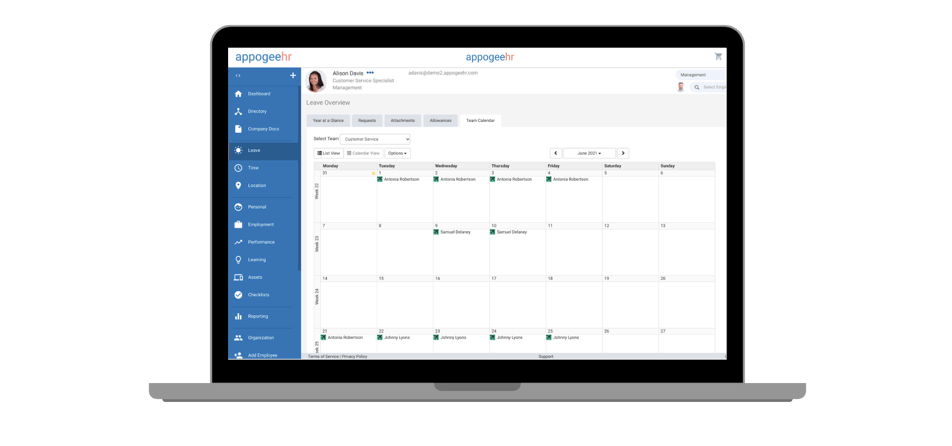 Customisable and integrated team calendars
The online team calendar view can easily highlight any clashes, potential issues and any sickness that could need action. This can all be seen in a clear simple format that can be changed to suit the user's preferences.
The application is cloud-based so operates fully online making it accessible from anywhere using any device. It is also fully integrated with Google Calendars, Outlook Calendar and iCal.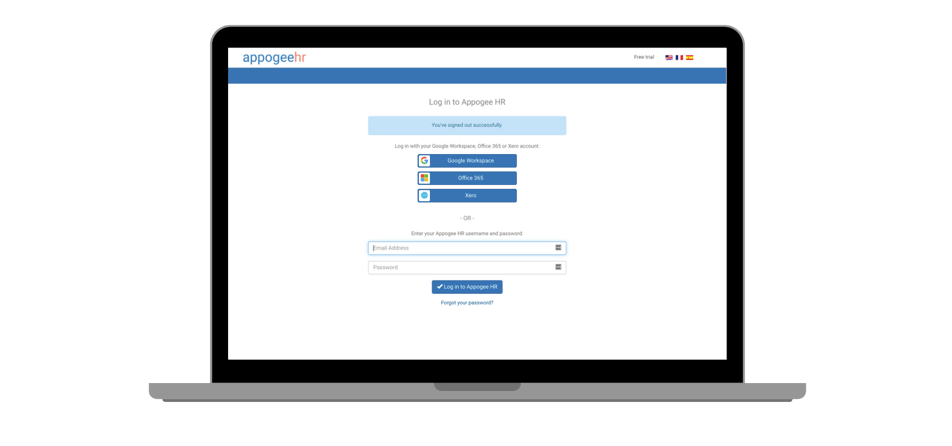 Get started today!
Try Appogee Leave today free for 14 days, or request a demo with a member of our team.