Online sickness absence management
Appogee Leave can be used as a simple tool for tracking sickness at work and reporting associated absences. The application is cloud-based so operates fully online making it accessible from anywhere using any device.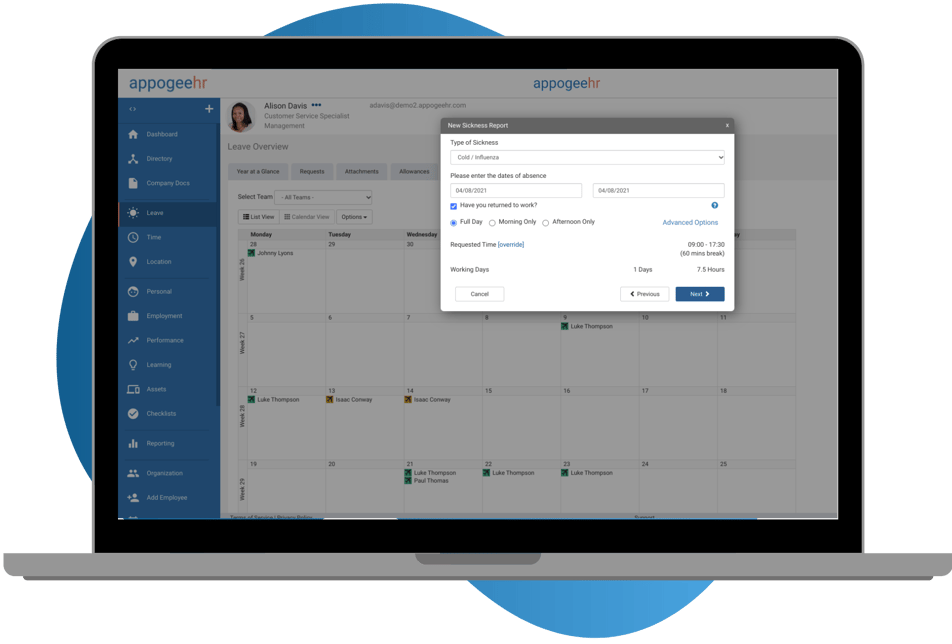 Managing staff sickness just got easier
Sickness management is something that all companies face when looking at staff attendance and leave. Appogee Leave has several tools that make managing sickness across your employees easy.
Submitting a sickness report couldn't be simpler. Employees just need to select a new request from their Dashboard or Year at a Glance view and submit the sickness report. In some cases, an attachment may also need to be uploaded, this can be done and stored against the request.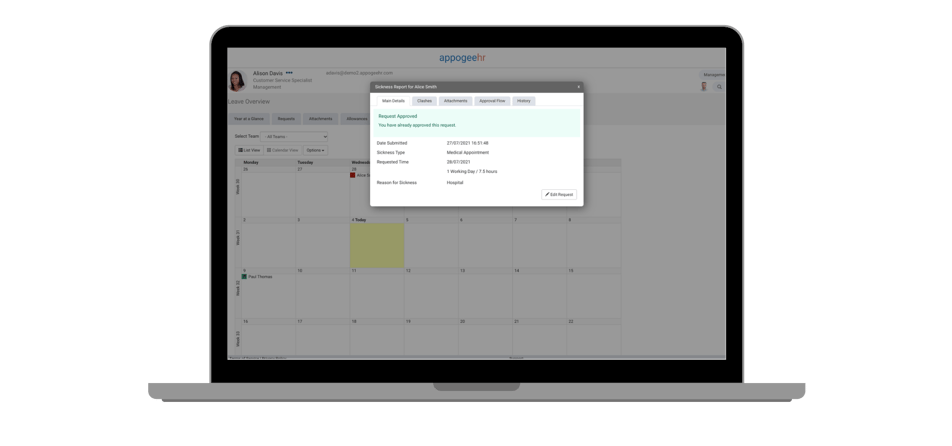 Reporting on staff sickness
Appogee Leave features reports that can be customised to look at sickness and leave levels in whichever way you prefer across selected time periods. This means that you can quickly spot where your team has had sickness and if any action needs to be taken.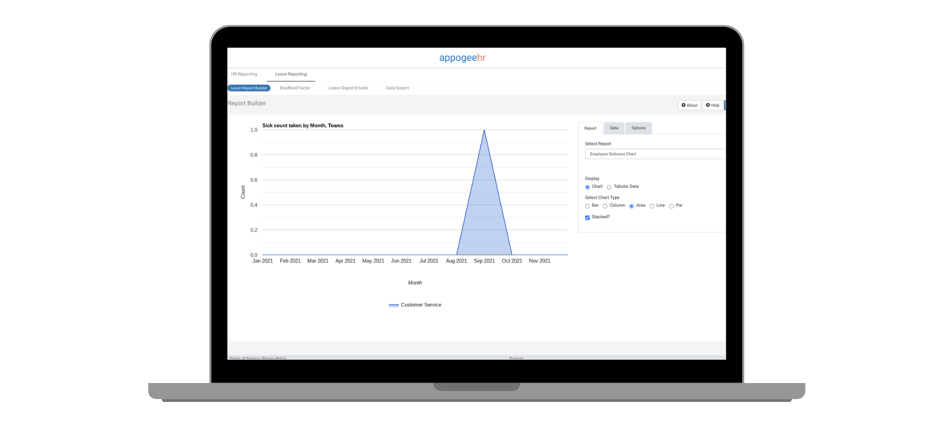 Bradford Factor Calculator
Many companies use the Bradford Factor for sickness management, and to ensure that there is no cause for concern. Appogee Leave reporting features a Bradford Factor report to help you calculate an employee's Bradford Factor score and table that can be run across teams and for customisable date periods.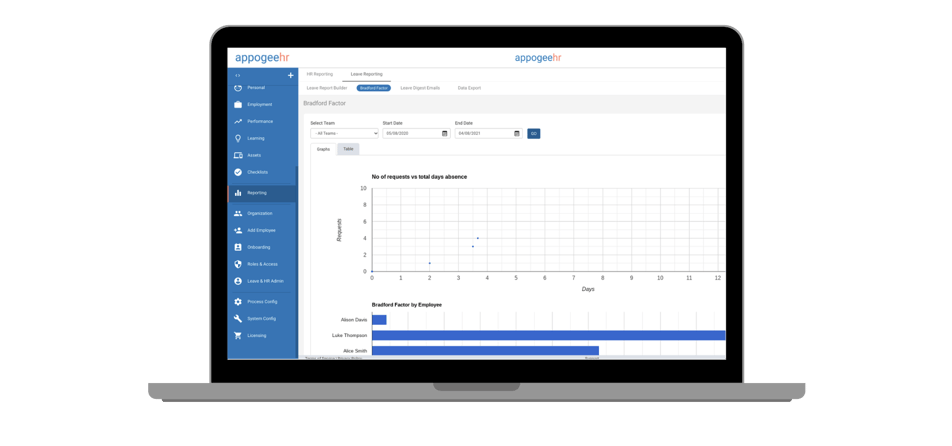 Leave management software
With Appogee Leave Management software you can track sickness levels across the company at all times, whilst allowing employees to notify their own sick leave with manager approval via workflows. With Appogee Leave you can also manage holiday requests, remote working and approval process, all in one place through our easy to use software. Our customisable solution can be configured to your company's policies and includes options for Unlimited PTO, Accrual and Time Off in Lieu. The solution is completely suitable for any type of global organisation.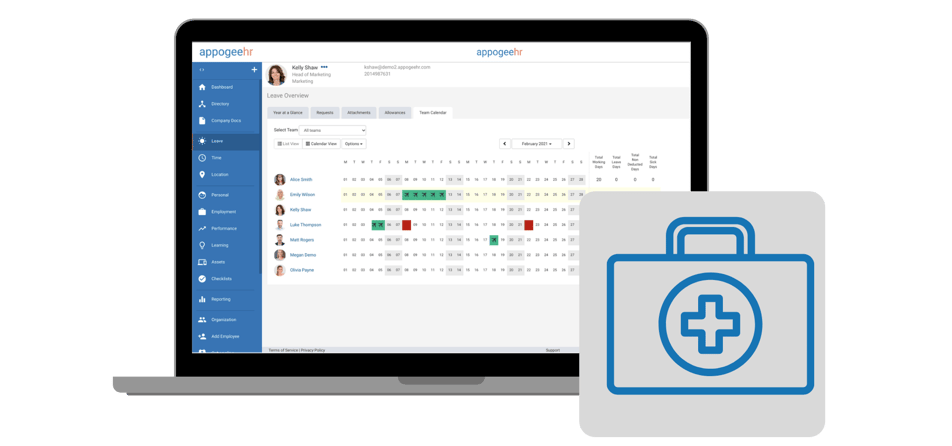 Get started today!
Appogee Leave is so easy to use that you can get started today! Your employees will love the easy to use self-service solution which helps you really keep track of staff sickness and all other kinds of absence. Start your 14 day free trial or request a demo with a member of our team.