Staff location recording
Our office space management software lets you plan and report on where your employees are working from, making office capacity management easy. These tools are compatible with teams that work from home, too, letting you manage hybrid workspaces with ease.
By creating bookable office areas and zones and tracking which days staff are working at home or in the office, you can ensure capacity is met in all situations. Tracking and reviewing location data also gives crucial insights when deciding whether to downsize or upsize office space.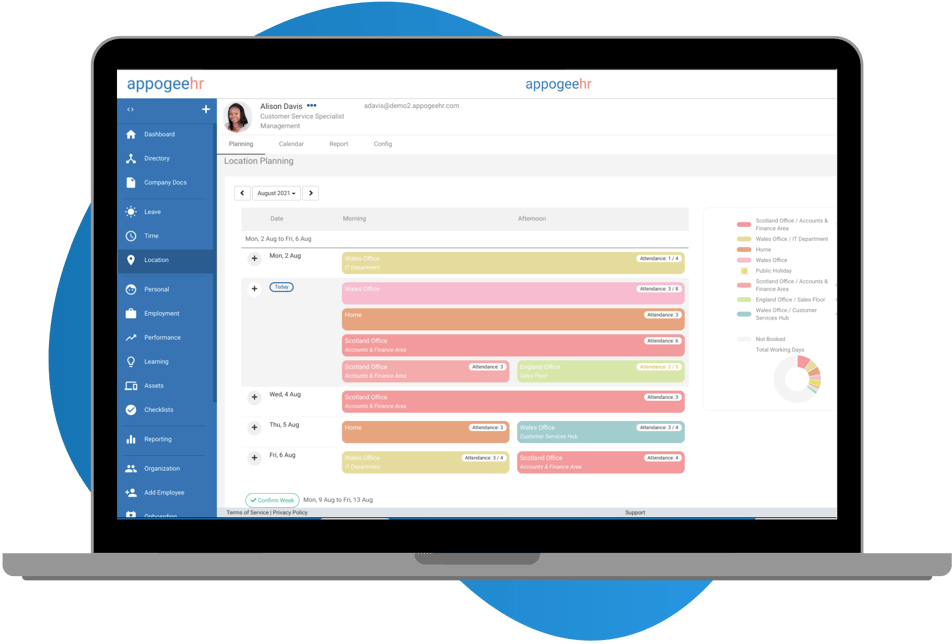 Manage hybrid workspaces
With a surge in popularity of hybrid work models, tracking staff location is more important than ever. Our location tracking tools let staff record when they're working from home and when they're in the office, so you have real-time information on who's available for face to face meetings or video chats.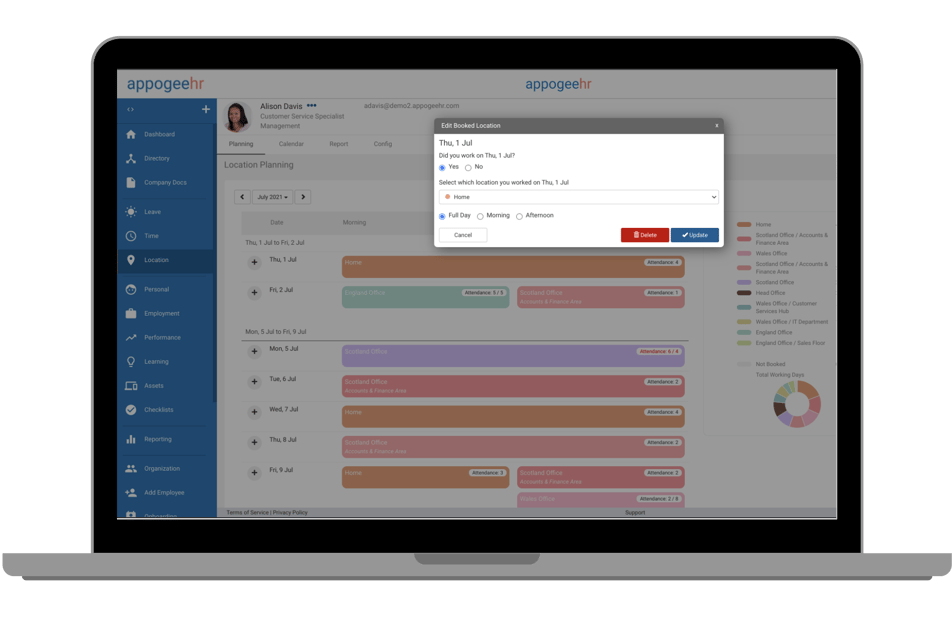 Office space booking system
Creating office areas and zones is easy with our location management software. With these zones, your staff will know exactly where in the office they can work and when, and can make bookings in advance so everyone is working from the same information.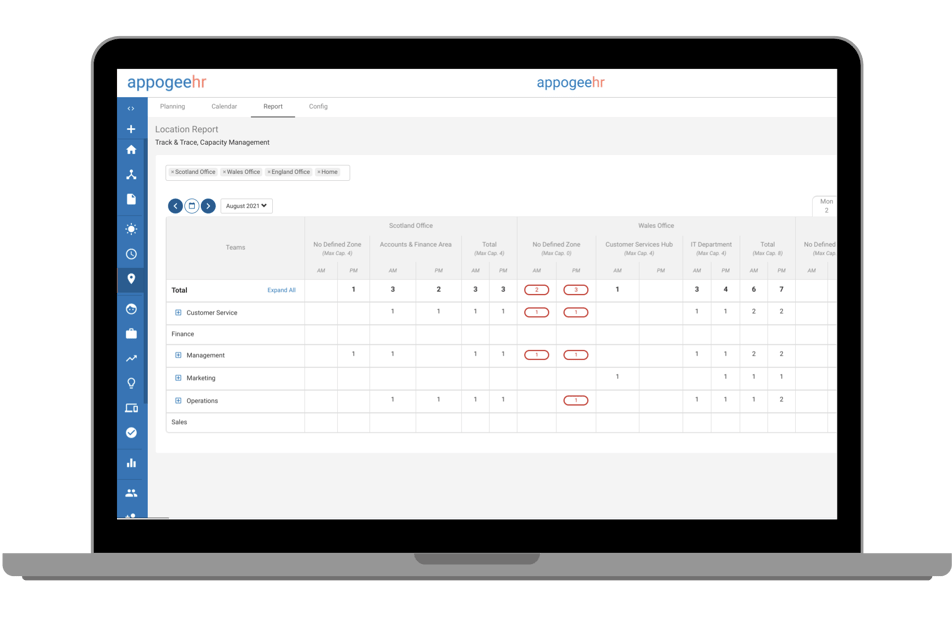 Manage office capacity
Effective management of office capacity is an important part of keeping your business running efficiently. Our software makes it easy to track when you're running at capacity, thanks to inbuilt alerts when limits are reached on buildings, floors or zones. You'll also get visibility on areas that are running below expected capacity..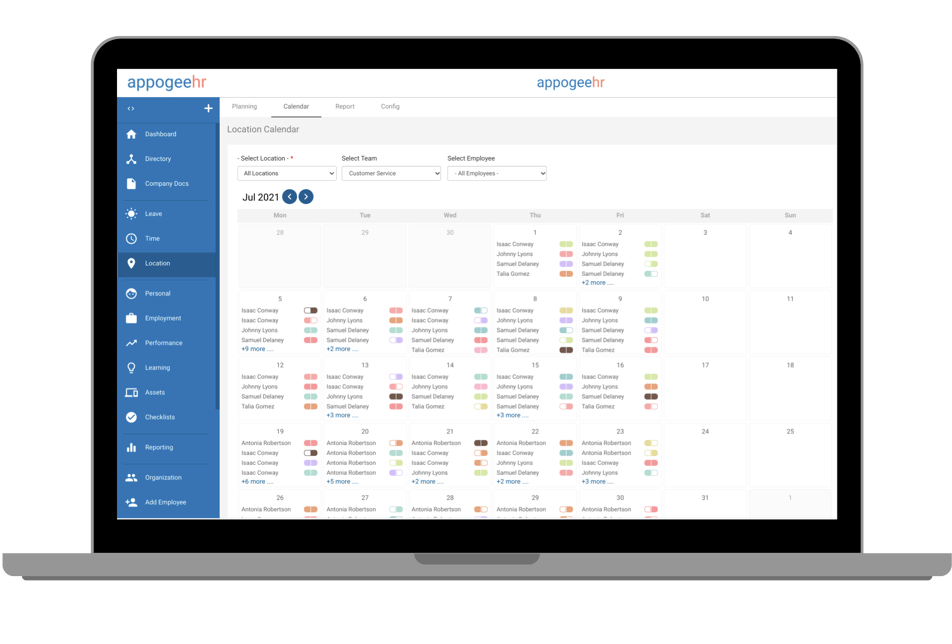 Weekly & daily booking reminders
Appogee HR can be configured to send weekly and daily reminders, via email and push notifications, to ensure your staff book their location well in advance.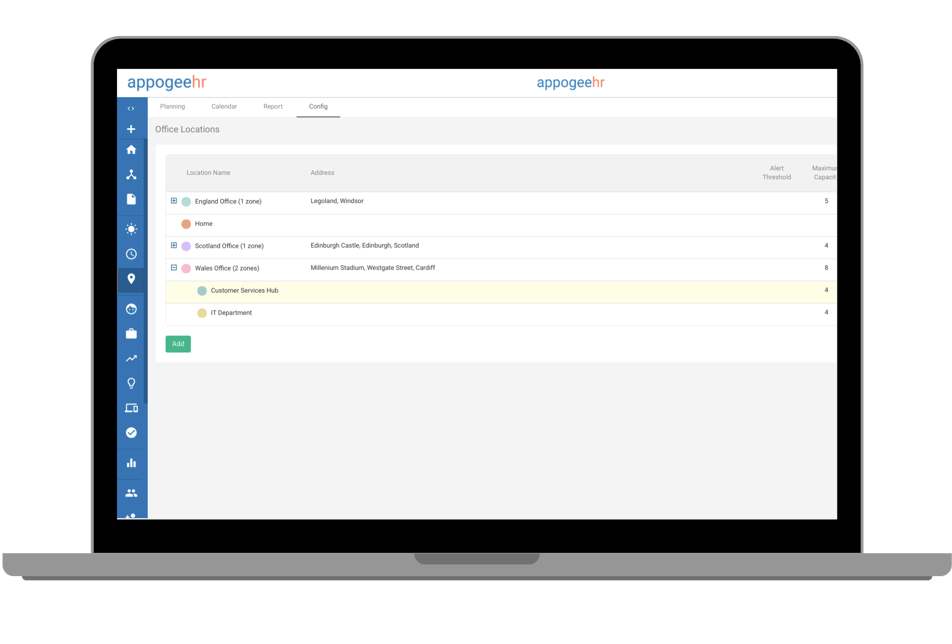 Staff Location Recording Video Demo
See how to recording staff location and manage office capacity in our video demo.
Get started today!
Try our staff location recording feature for yourself! It's available in Appogee HR Essentials, Appogee Time and Appogee HR Success.