Staff location recording
Plan and report on where your employees are working from for easy office capacity management and work from home tracking. Easily manage hybrid working by planning which days staff are in the office and which days they're working from home, including bookable office areas and zones. Are you downsizing your office or is your company growing? Allow staff to book time in the office so you can report on capacity management with ease with Appogee HR and Appogee Time.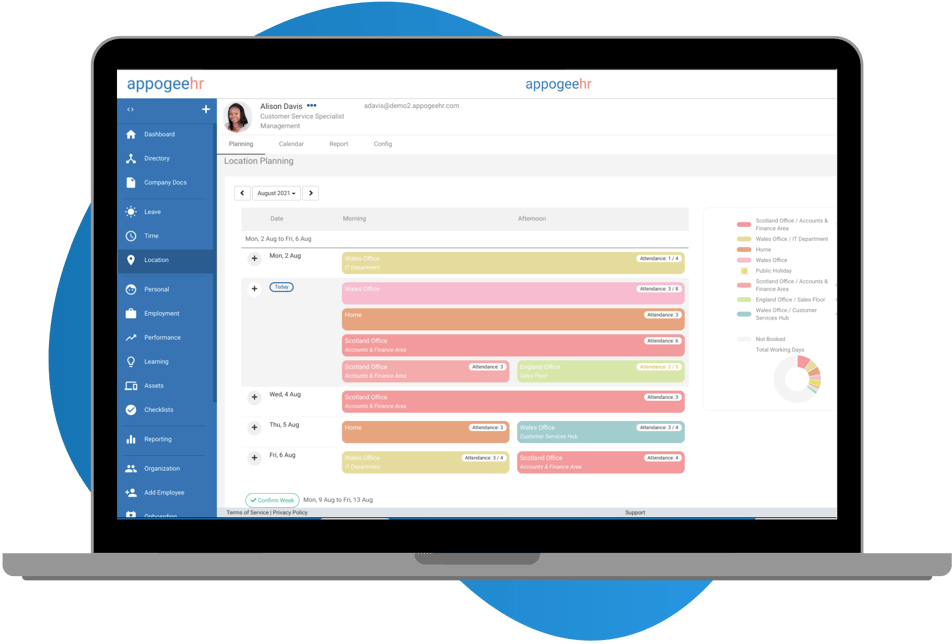 Record remote workers
Allow staff to record when they're working from home so you can see who's available for face to face meetings or video chats.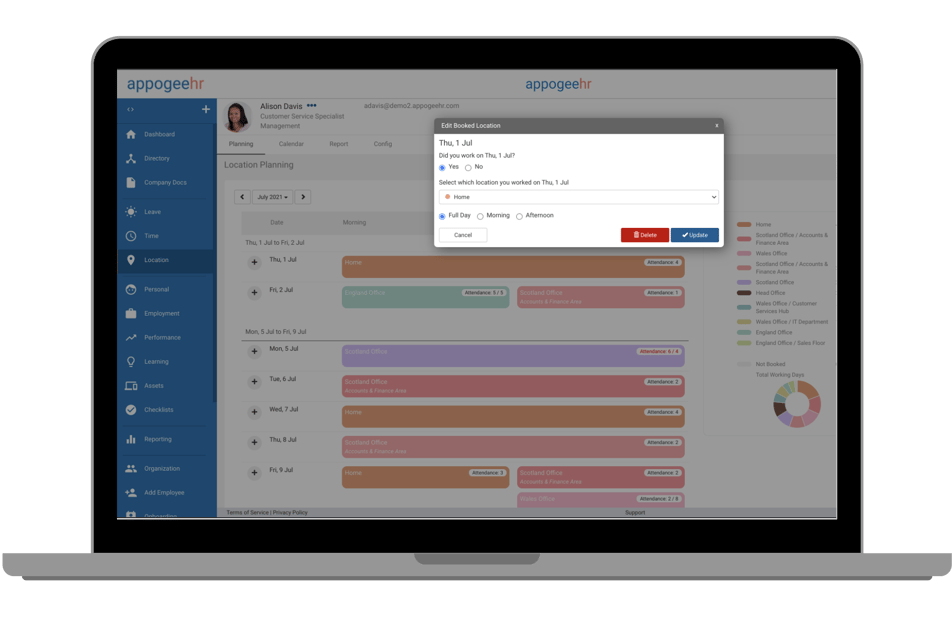 Office booking system
Create in-app office areas and zones if you need to, so your staff know exactly where in the office they can work.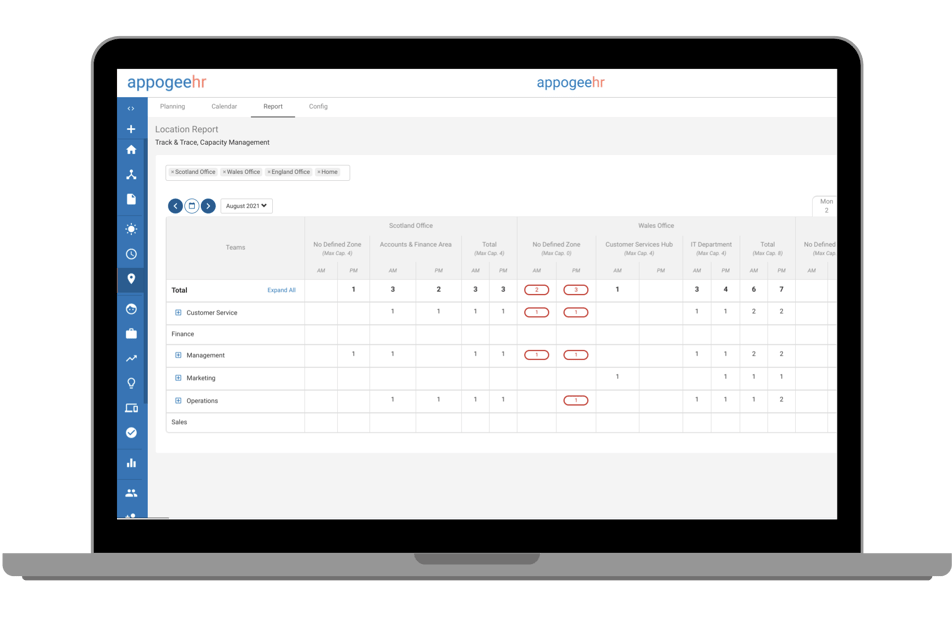 Manage your hybrid strategy
Recording staff locations an help you manage your fully hybrid working strategy easily.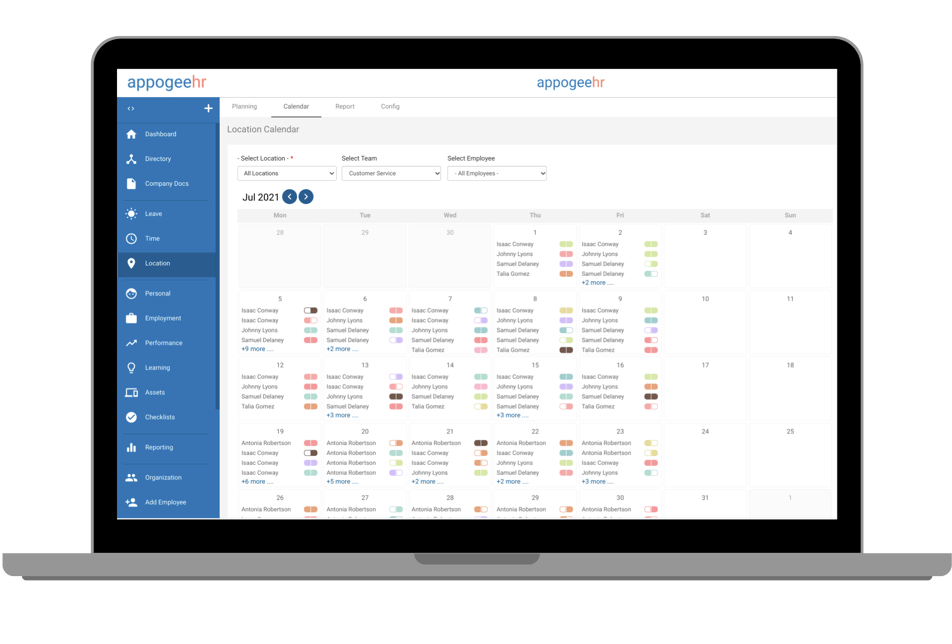 Manage office capacity
Effectively manage your capacity for offices, floors or zones and receive alerts when limits are reached.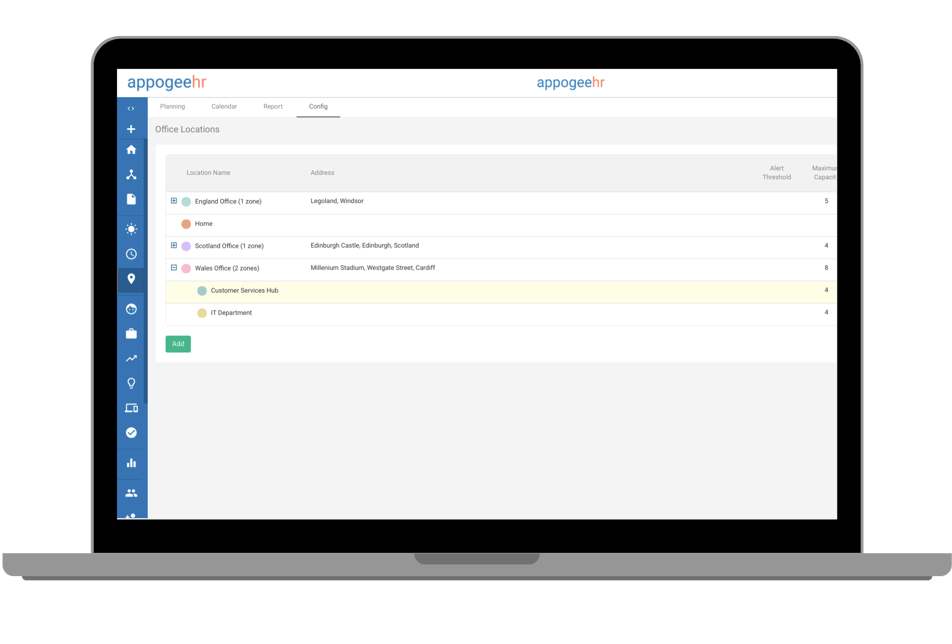 Weekly & daily reminders
Configure Appogee HR to set up weekly and daily reminders, via email and push notifications, to your staff to book their location.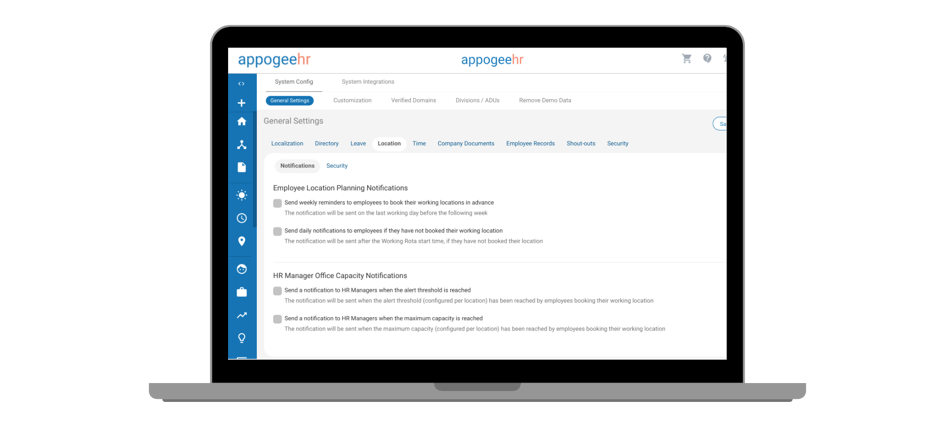 Staff Location Recording Video Demo
See how to recording staff location and manage office capacity in our video demo.
Get started today!
Try our staff location recording feature for yourself! It's available in Appogee HR Essentials, Appogee Time and Appogee HR Success.