Easy to use time tracking software
Do you know how many hours your employees are working? With Appogee HR's easy to use clock in/clock out and online timesheet functionality you can manage staff working hours from wherever they're working. Employees simply press a button to indicate they've started work, stopped for a break or finished for the day!
Track staff time and attendance with ease
Easily see who has started work, who is on a break and who's finished for the day with our employee self-service app.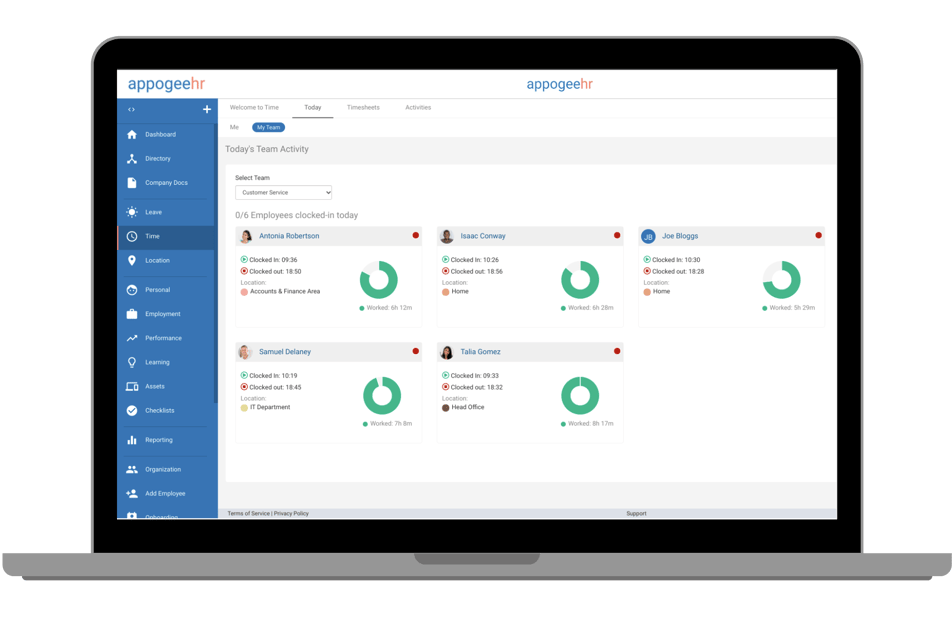 Easy to use employee clock-in & out
Staff just need to press a button to indicate start time, finish time and break times in our easy to adopt app.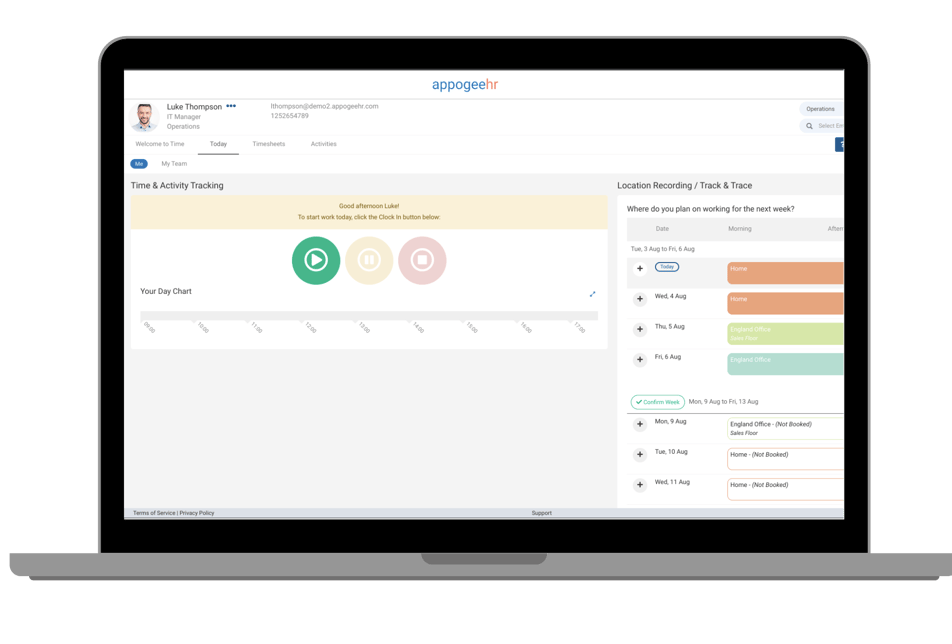 Online timesheets
Review timesheets by day, week, month or any custom view with our simple and customisable manager view.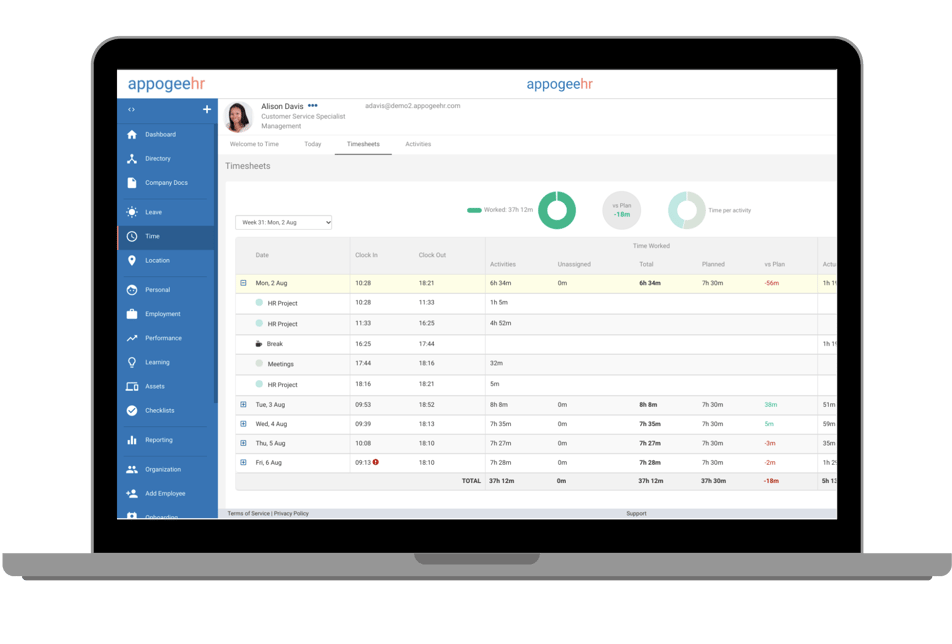 Monitor staff wellbeing
Ensure your staff are taking appropriate breaks and monitor any employees working excessive hours in just a few clicks.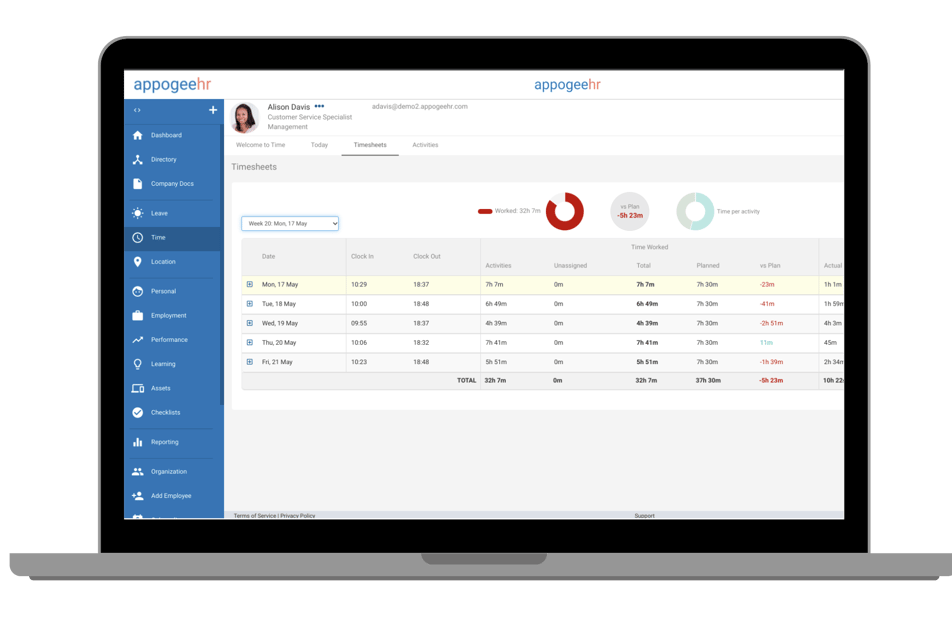 CSV Export
Easily review staff working hours data with customisable views to help you access the information you need to.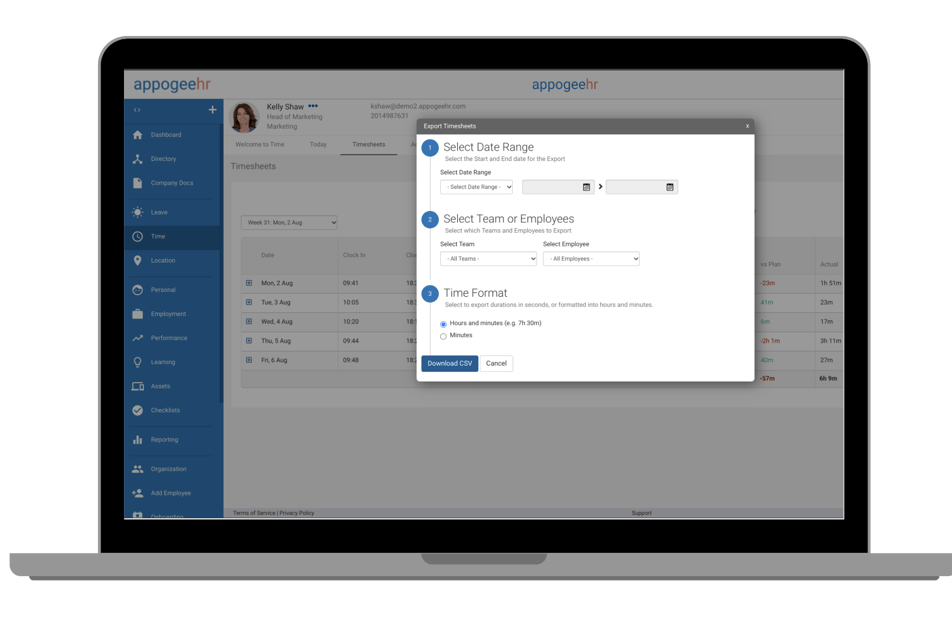 Get started today!
Appogee Time is currently available for a 14 day free trial as a standalone product, as an add on for Appogee Leave and is included as part of Appogee HR Essentials and Appogee HR Success.