4 Tips for Faster Navigation of Appogee HR
Appogee HR is designed to make your life easier by having all the information you need on employees in one single location. We have put together a few navigation hints to make your day to day tasks even quicker.
The Employee Switcher
Get from one employee to another in seconds, using our handy employee switcher. If you are viewing an employees Dependants section on their Personal profile, you can use the Employee Switcher in the top right corner to change to another employee, whilst retaining the same context.

The Employee Switcher is only accessible when users have access to other employees.
Profile Configuration
If you are viewing an Employee Profile as an Admin and want to check on the Fields configured, make changes to security or edit the Fields shown, you can head straight to the relevant Config page by clicking the Config button just below the Employee Ribbon.
This functionality is only available to Admins with access to Process Config.
Employee Directory
The Employee Directory is very simple to use and allows you to search for employees across the business and view key information such as Name, Email, Role and Contact Number. If you have access to the employee then you can also use this to view their profile, just click on any of the names and you will be taken straight to the Employee Profile for this user.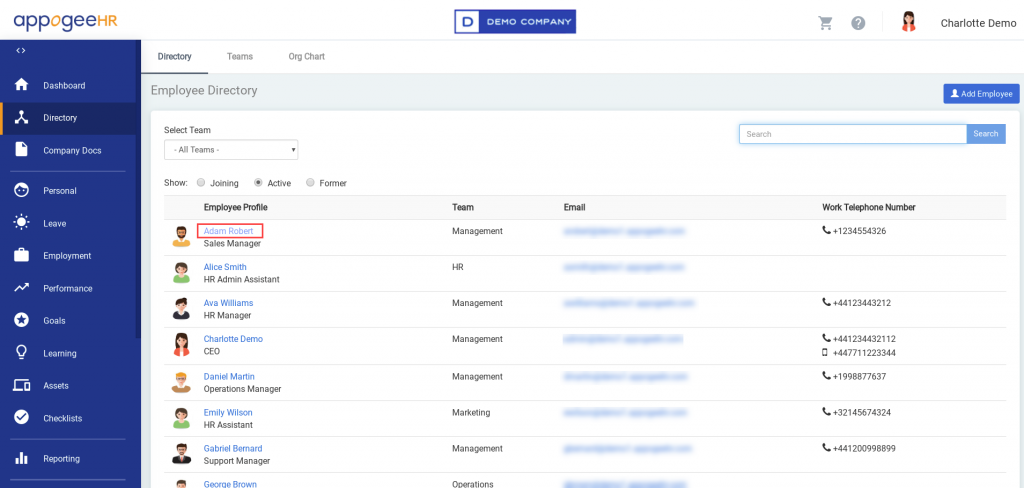 The Employee Directory can be made available to All Employees, Team Managers or just HR Managers - links to Employees work based on who you have access to.
Allowances
If you have some queries when checking on an employee's Allowance, you can use the link to Employee Admin to check on factors that may affect the allowance the employee has been given. Factors that could affect the allowance such as Start Date and Leave Profile can be found on Employee Admin as well as other information such as Team and Role Access for that employee.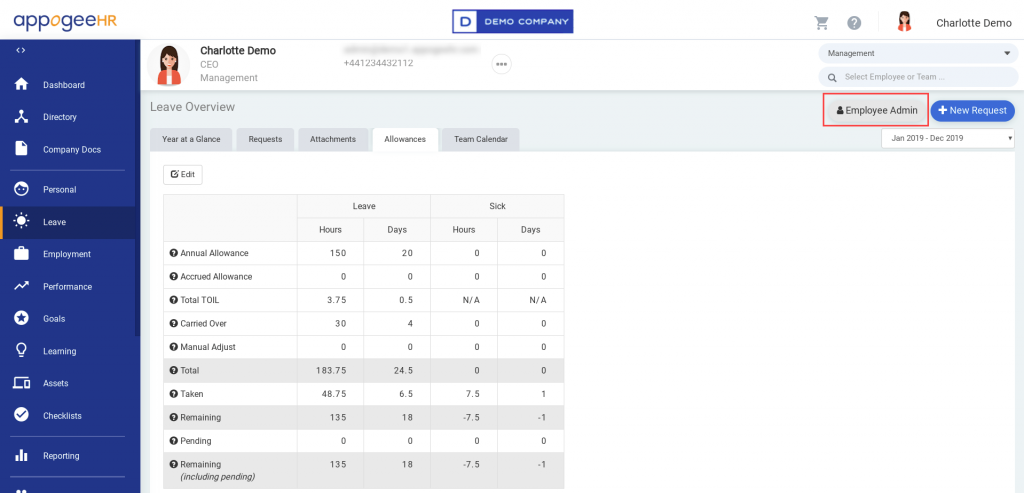 HR Managers will have access to Employee Admin - this will not appear for employees.
Hopefully, you have found some tips here that you may not have known previously and can now speed up day to day management of Appogee HR. As always, if you have any queries or any topics you would like us to cover in the future, then please get in touch with sales@appogeehr.com.