December 2016 Tips - Appogee HR
Encourage a healthy workplace environment amongst your employees with the help of Appogee HR. Using our HR Management solution does not have to be all work and no play. Put the fun back into the office and use the current Appogee HR functionality to assist you with planning social events or celebrating your employees birthdays and anniversaries.
There are lots of ways you can use Appogee HR to add to your workplace morale, but here are just a few ideas for you...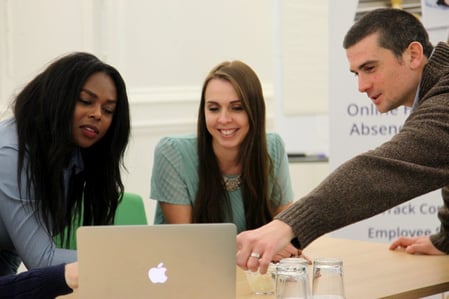 Employee's birthday celebrations
A great way to show your employees you value their contribution to the business is to remember their birthdays! You can create a Notification based off of their DOB field to remind team managers that it is an employee's birthday. So there's no excuse to miss giving your employees the birthday treatment they deserve.

Planning the Christmas Party
Social gatherings can be a great way to improve morale across the business and increase effective teamwork. Getting your employees to interact outside of work can build better relationships so when you are back in the office they work much more effectively together.
Given the time of the year, we have chosen planning a Christmas party as a great example. You can use the Checklist functionality when planning any event so that you can delegate the workload and be sure that no task is left forgotten.

Acknowledgement Request for Christmas Party Invitation
Ensuring the event runs smoothly and that everyone knows where to be and when is crucial. Communicate plans effectively using Appogee HR's Company Documents and Acknowledgement requests.
You can create a Company Document with details of your Christmas Party and send an Acknowledgement Request to all employee's to get confirmation that they have read it. This is the perfect way to make sure that employees have confirmed they have read the Christmas party dress code, so that a wardrobe malfunction is prevented.

All of the above can be used for normal HR functionality, but we thought to get in the festive mood, we would share how Appogee HR can be used for social planning around the festive season.
(Updated with new UI)