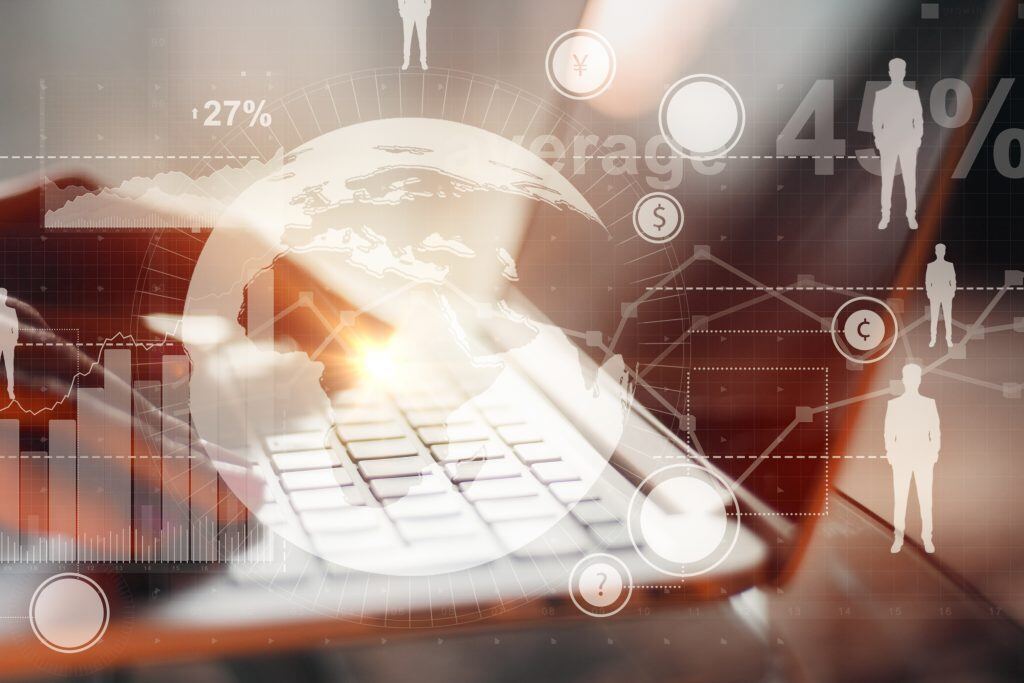 Integration is a hot topic when it comes to business software but why is this so important for your employees?
With multiple systems supporting day to day functionalities across your organisation it is crucial to make using your chosen business software as easy as possible for your workforce. Integrations can help to reduce duplicate entry and workload, increase overall productivity, improve system accuracy and even improve security.
Appogee HR integrates seamlessly with G Suite to improve daily activities. In this blog we've provided 6 of the very useful benefits for you and your employees.
1. Logging in made easy
Having to remember multiple login details can be tricky, but with single sign-on, you can allow your employees to log-in using their G Suite credentials (email and password). This eliminates the need for employees to remember their password, they just simply select to log-in using this method. With it being reported that forgetting passwords is found to be 'more annoying than losing keys', single sign-on for new software is a blessing for everyone.
As a business using G Suite, all of your employees will already be living in the "G Suite", using Gmail, Google Calendar, Google Drive, Google Docs and potentially other applications available in the G Suite Marketplace. The log-in to Appogee HR is instant when you are already logged in to G Suite.
If you're using 2-factor authentication on your G Suite account that's no problem, in fact, this will make your log-in to Appogee HR even more secure.
2. Never miss a meeting
The Appogee HR integration with G Suite syncs your leave and sickness requests with your Google Calendar in an instant. As soon as an employee submits a leave request, this will sync straight to their calendar and show as a "Pending Request". Once approved, it will update to "Approved Request".
The G Suite integration also caters for Google Team Calendars, allowing you to sync across the whole team leave information to further support daily tasks.
The seamless integration with calendars and team calendars enables employees to continue with their jobs, know when teammates will be on leave, check before making their own requests and schedule meetings around absences. All the required information is in one handy location!
3. Access from any G Suite application
You can open Appogee HR from any one of your G Suite applications. Just use the easy to access menu in the top right corner of any of the apps.
There is no need to remember URLs or save another bookmarked web page. With this nifty feature, Appogee HR will appear right alongside your other most-used apps such as Calendar, Drive, Docs, and Sheets.
4. Set your out of office
One of the most loved integration points for G Suite is the ability to set Out of Office messages at the point of making a Leave request.
Remembering to set your out of office on the last day before a period of absence is often the thing employees forget to do. Being able to set this from within Appogee HR means you don't need to worry about this and can focus on other more important tasks such as handovers and preparing to enjoy your break!
5. Fast user upload
When adding new employees to Appogee HR you can select to import via G Suite. This automatically imports employees saving you both time and effort on what could be a tedious and long-winded process.
Once integrated Appogee HR knows which users under your G Suite domain are not yet set up. By choosing to upload users from G Suite, you are immediately aware of who the new employees are and can quickly assign to a team and get activated.
6. Save time uploading records
Employee records, absence attachments and company policies are an important factor of any HR management system. As you are already using G Suite it is likely that these documents and records will already be within your Google Drive.
As an added productivity bonus, using the Drive picker allows you to link to the documents you already have stored in Google Drive in just a couple of clicks. No need to hunt for documents or create multiple versions.
Integrating your HR Management tool with your G Suite instance adds great benefit to both employees and HR across your business. Make sure you have set up integrations to improve accuracy, increase productivity and save time.
If you're not yet using Appogee HR you can try us free for 14 days, just click here.