November 2016 Tips - Appogee HR
Hello,
I am back again this month with a few hints and tips on using Appogee HR that you may or may not already know about. Please see below for the latest in our series of monthly product tips.
Best Wishes,
Natasha
Quick access to an employee contact number
On the Employee directory, there is given access to an employee's number, which is more convenient than entering each individual's employee profile for such information. However, this is only populated when the 'Work Mobile/Phone Number' field is filled. As some users may not have a specified work phone, but wish to be contacted on their personal number for work. Please remember to also fill in the work mobile field, as well as the personal mobile field, so that the information can be accessed efficiently by team managers and HR managers.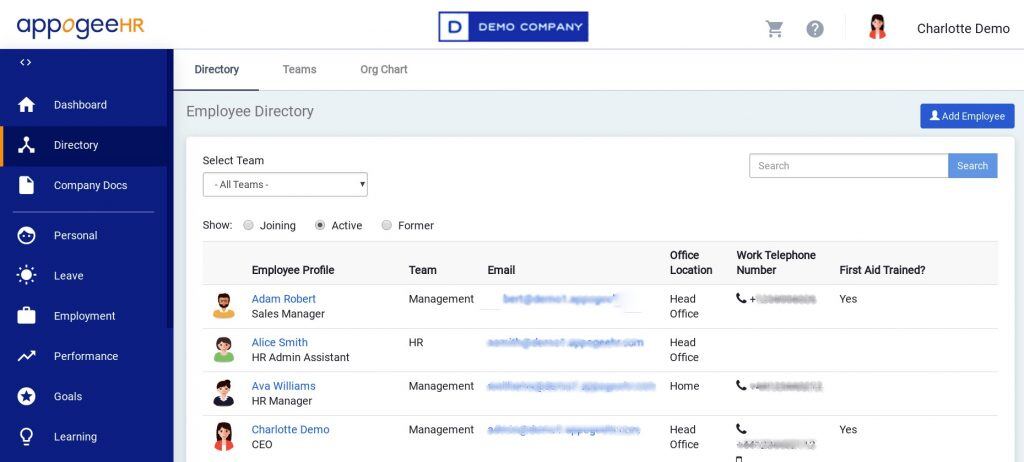 Company Document filters
A filter can be applied to company documents, which will make it easier to find the document you want.

Auto Run Reports
A report schedule can be set on reports so that they can be ran weekly or monthly on a specific day. A CSV attachment of the report can also be included within the schedule, so that all reporting kept externally will be up to date.