We have relaunched our website!
We are proud to announce the re-launch of our company website, www.appogeehr.com. We have been working to redesign the whole website to create a better, more user friendly experience for our visitors.
The new design features a much more modern look and feel to showcase our products better to our consumers. The website is easier to navigate through a series of simple menus and sub-menu's. It is simple to find what you are looking for, whether this is product features, pricing, integrations or customer success stories.
A big objective of redesigning the website was to ensure we were fully platform responsive on all devices. You will now find that you get just as good experience, with no reduction of features, whether you view us on a computer, laptop, mobile or tablet.
We have improved and added to our content to provide you with more valuable resources about our products and company. The blog has relaunched to continue providing not only company and product updates but also more relevant HR content for our readers.
There is still a French language version of the website as well as the full English site. This strengthens the messaging around our French language version of Appogee Leave that is available to all users.
We would like to invite you to come look at our new design for our products, Appogee HR and Appogee Leave and welcome any feedback you may have about the content or ease of use. Our website content and blog with continue to evolve to make sure we are constantly providing you with the most up to date information.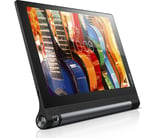 To celebrate the new launch we are running a Twitter competition to win a Lenovo Yoga Tab 3 10, 10.1 inch Tablet. If you would like to be in with a chance of winning, please head the Appogee HR Twitter page and retweet the promotional post. This is running until 27/05/16 and we will announce the winner on 31/05/16.