Absence Management for Google Workspace
No. 1 Integrated Absence Management Software for Google Workspace (formerly G Suite)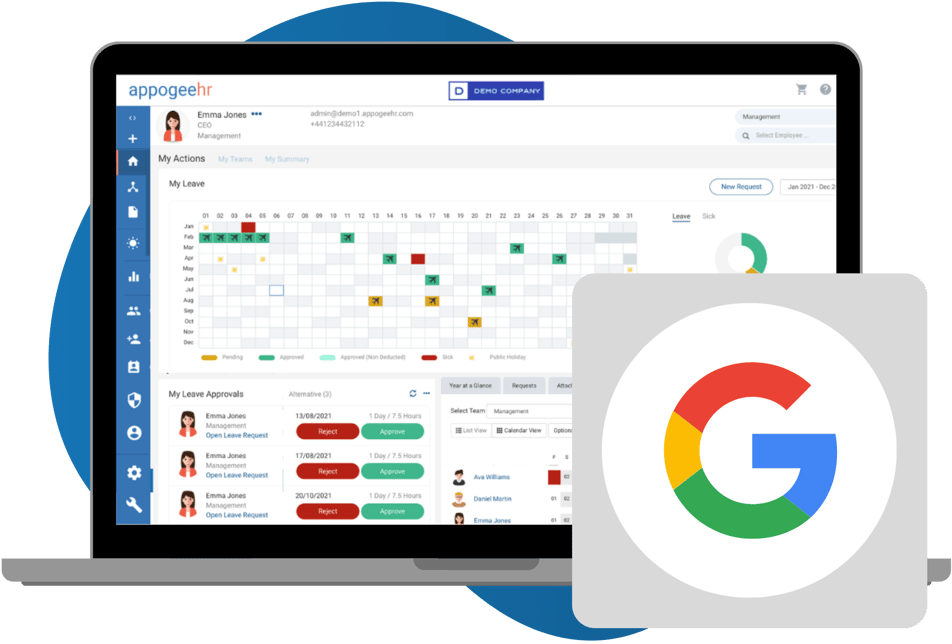 Appogee Leave provides absence management for users through full integration with Google Workspace (formerly G Suite). The easiest way to manage annual leave allowance across your users. Manage and report on all forms of sickness and absence. Plan for time-off and holidays. Empower your managers and employees keep track of their allowance. Included in the cost of Appogee Leave, integrating with Google Workspace (formerly G Suite) can see you benefit from the following;
Single sign-on & easy access
Google Workspace (formerly G Suite) users benefit from single sign-on when using Appogee Leave with their Google Workspace domains.
Allow for fast user provisioning, allowing for automated user upload from your Google Workspace accounts.
Access Appogee Leave through your Google Workspace launcher menu for quick easy access and to avoid remembering URLs.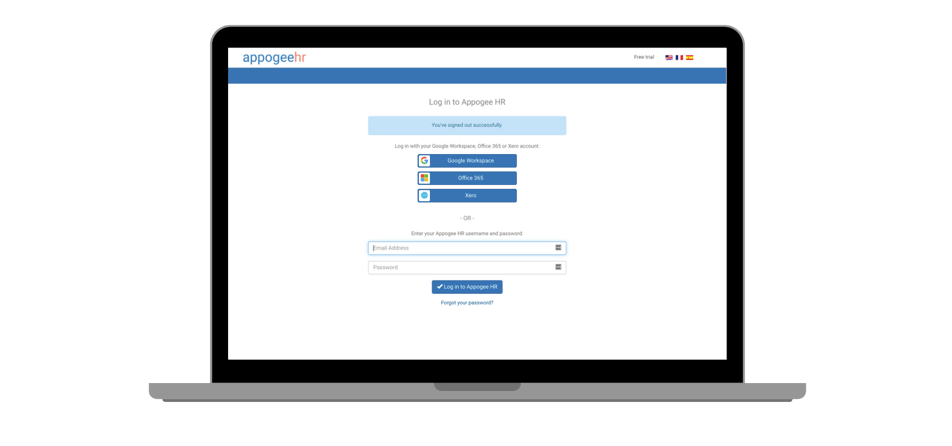 Calendar integration & automated out of office from one unified platform
Sync leave and sickness requests with your Google calendar to ensure full visibility over your meetings alongside absence.
Set GMail Out of Office notifications through Appogee Leave when you submit the request to avoid forgetting.
Integrating your work solutions with Google Workspace to create a more unified platform for your employees to work from.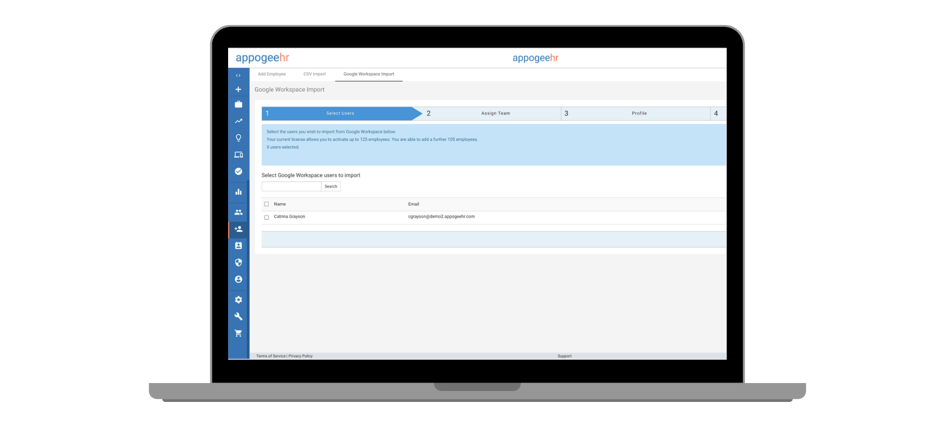 Request leave & manage approvals within your Google apps
The Google Workspace Add-on allows you to request leave, approve requests, view your allowance and previous requests all within your Google Apps (GMail, Calendar, Docs etc).
No need to log into a separate app in order for you to manage leave.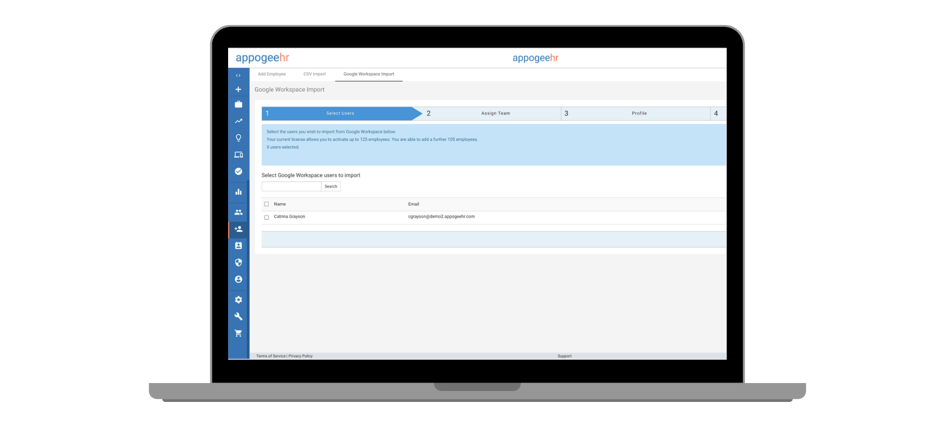 Google Workspace (formerly G Suite) Integration Video Demo
Check out our video demo, showcasing the Google Workspace (formerly G Suite) integration for Appogee Leave and Appogee HR.
Get started today!
Try us free for 14 days or request a demo with a member of our team.