Rapid leave set-up
Easily set up Appogee Leave and start tracking staff holidays, TOIL, sickness, furlough, jury duty, maternity leave or any other kind of absence with our customisable settings.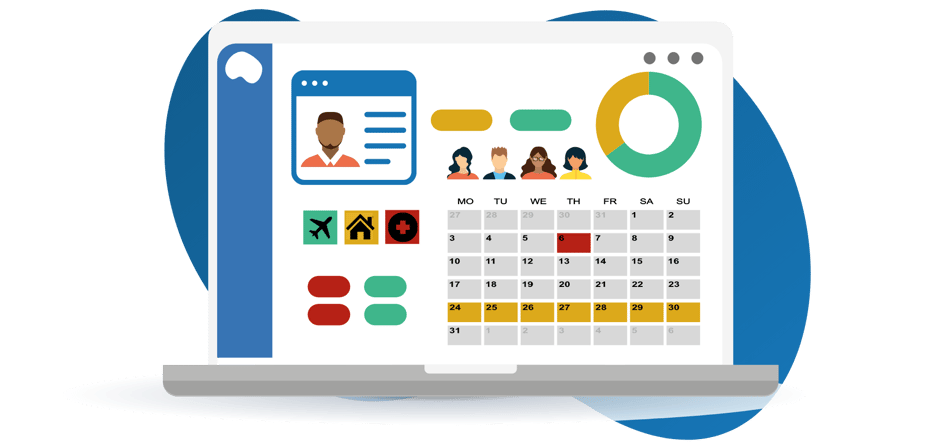 Instant access
Access Appogee Leave in an instant with no installation necessary. Just sign up for a free trial and you could be tracking leave in less than half an hour. Being a cloud application you can access Appogee Leave from anywhere to complete a few small set-up steps and get using in your organisation.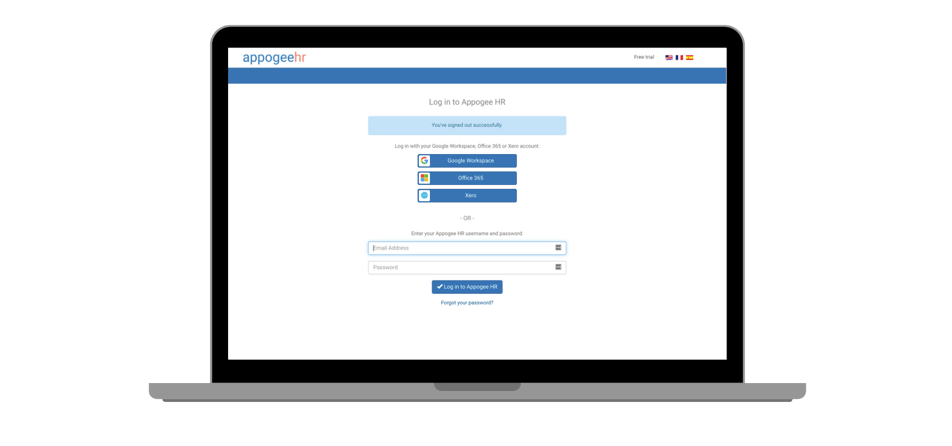 Easy configuration
Configure your set-up through the simple quick start wizard to get using Appogee Leave straight away. All configuration steps are available at any time to make changes after the initial configuration. Easy steps to set up Teams, Users and Employment profiles.
Fast roll-out
Appogee Leave is very quick to roll out to end users. Send automatic welcome emails to employees to provide instant access. Our intuative system needs no company training for your users and they will be able to pick up how the application works in just a few clicks.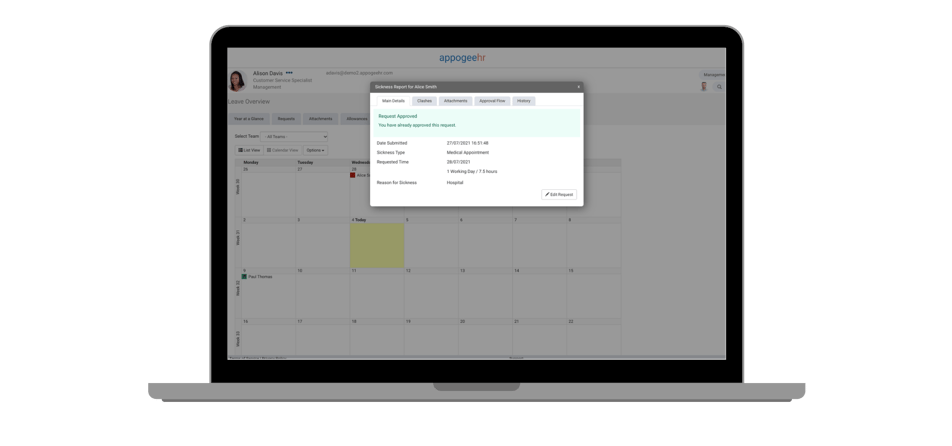 Get started today!
Start your 14 day free trial today or request a demo with a member of our friendly team.