5 Reasons Why Companies Love Appogee HR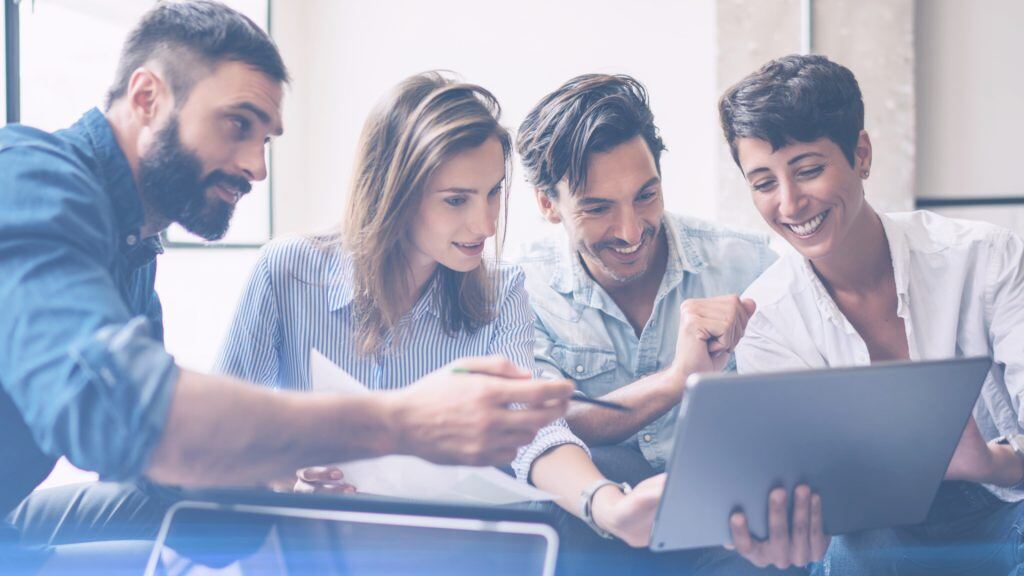 When it comes to choosing a new solution for HR, it can be difficult to know which one you are going to be happy with in the long run. Most HR Software will be offering you lots of the same functionality and it can be hard to find out where the differences truly are.
Here are 5 of the reasons our customers love us and continue to use Appogee HR in their businesses;
1. Easy to Use
Our most common feedback on all our solutions is that they are easy to use, not only for the HR Manager but also the Employee, Team Manager, and our other staff roles. Little to no training is required when rolling out across a business and employees are quick to start using the software for absence requests, policy acknowledgments and more.
The simple set up makes it easy for HR Managers to not only get going with Appogee HR but also to understand how it works for future changes without the need to wait for configuration updates to be made. When selecting a new solution for your business, the last thing you want is to spend months understanding and setting up before employees even get the chance to use it. Appogee HR customers are pleased with how quickly set up and roll out can be achieved.
"Employees love it because it keeps track of everything and management is pleased to not have to jump through hoops for correct HR data."
"It is so easy to use and keep track of where everyone is at for leave, export reports, add new users, and see when anyone is going to be gone through the Team Calendar. The support at Appogee Leave is fantastic! They are always responsive and so helpful!"
2. Very Customisable
Appogee HR allows you to customise your experience to suit your business. Our customers love being able to shape the Employee Profile to fit what they need and restrict access to different roles. For example being able to allow employees to update their bank details, hide this information from Team Managers and notify a Payroll Admin that there has been a change so they can update payroll in time. Have full peace of mind that sensitive information can only be viewed or edited by those who need to.
Customisation does not stop with the Employee Profiles, Company Documents & Policies can also be configured to suit a company, as well as fully configurable Checklists to match your business processes. The Reporting functionality gives you the ability to set up and save your own reports which can then be scheduled according to your requirements.
Leave can vary company to company or even within a particular organisation. Appogee HR and Appogee Leave both allow for multiple, complex Leave Profiles as well as fully customisable Leave & Sickness types.
Companies who use Appogee HR are able to customise the solution to make it fit with their company branding. Not only can the business logo be updated to display to all users, colours can also be changed to fit with the branding colour scheme.
"Ticked all the boxes in regards to how we want to handle our employee data and documents. Easy to use and easy to configure!"
"Plenty of well-thought-out functionality and customisability."
3. Useful Integrations
Our customers find our integrations make their life easier. The integrations with Office 365 and G Suite provide Single Sign-On for all users, integration with Outlook & Google Calendars, user upload from within the integrated domain, Out of Office setting at the point of making leave requests for G Suite users and fast access from your Office 365 or G Suite menus.
The Xero Payroll integration makes things simple for our customers when it comes to syncing employee profile information and absence requests between the two. Creating a single entry point for such information saves time, improves accuracy and ensures that systems match.
Hire by Google is our latest integration, making it easy to seamlessly move an employee from the hiring stage, into onboarding and on to your HR solution, without the need for duplicate information entry.
"The link to the GSuite calendar is amazing. This is an important piece as to why we decided to continue with our registration. Each employee can open their calendar daily and see who is unavailable due to absence."
"It interfaces seamlessly with XERO, meaning that most people can rely on their Appogee portal and stay right away from the finance system. Only finance staff ever have to use XERO, which reinforces our segregation of duties and keeps the auditors happy."
4. Self-Service Access
The customisable self-service access allows companies to select who should have access to read/edit certain information or access different functionality. Opening up self-service to your employees and managers saves time, improves efficiency and accuracy, whilst giving all staff a central location to view all the information they need.
Appogee HR customers love giving access to allow employees to make their own leave and sickness requests and enabling team managers to approve these. There is one source of truth for an employees allowance and that is shared between the Employee, Team Manager and HR Manager meaning there is no time wasted in sourcing this information or concerns with discrepancies.
Providing employee access to employee profile information can help with keeping data accurate and up to date. Allowing staff to update information as and when it changes removes the need to involve the HR team in the process and frees up time for more important HR tasks.
Self-service also enables our customers to share Policies, Checklists and Notifications with their employees and get these acknowledged or completed within Appogee HR with full tracking against each. This saves on time, admin, paper and costs giving more time and money to spend in more important areas.
"Staff have a one-stop shop and have full control in applying for leave and knowing where in the process it is."
"One place to find what's relevant, alongside alerts and notifications to ensure HR keep track."
5. Flexibility
We have been told time and time again how customers require flexibility across their employee base and require a system that can support multiple locations, allowances, processes and more.
With different office locations come different policies and considerations for employees. Appogee HR allows you to set up divisions to support siloed business units within a company and keep top level management with visibility of the bigger picture. Teams can be split across locations and still need to be managed in the same way, but have different public holidays, all possible through customising your set up.
Approval flows can be complex and vary from team to team. Appogee HR enables you to set up multiple level approvals with multiple approvers on each, if required, allowing for differences between teams. Leave Types can also vary within an organisation and our customers find setting up multiple types simple and easy to do.
"Easy to keep track of time off for multiple teams with and without complicated reporting structures"
"Easy to manage from an admin point of view and use it for our offices globally"
There are lots of reasons why our customers choose and stay with Appogee HR. Try a free 14-day trial to see for yourself how your business could benefit.