Mozoo Manages their Absences and Time off with Appogee Leave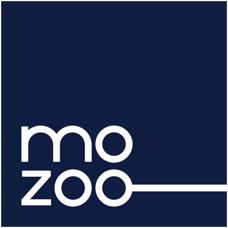 Mozoo is the leading provider of mobile revenue optimisation technology. It uses artificial intelligence to optimise ad-revenue for mobile publishers.
Through one simple integration, Mozoo gives you access to all the ad-networks and ad-exchanges, gathers your earnings and pays you immediately. Their predictive algorithm puts CPC, CPI and CPA campaigns in competition with CPM campaigns in real-time, to ensure maximum yield and highest fill rates compared to any other solution available. The technology is entirely unbiased, and gives publishers full clarity over the optimisation process.
The company also boasts the world's first premium video and rich media ad-exchange. With offices in London, Paris, Los Angeles, San Francisco and Hong Kong, Mozoo recently made the Deloitte Fast 500 list.
The Problem
"Before using Appogee Leave, Mozoo used a system based on absence forms and an excel spreadsheet. The process was slow, decentralised and required a follow-up. Furthermore, with teams in France and in the UK, it was no longer reasonable to use paper."
"Overall, while the risks of doing nothing were small, it was the loss of productivity and flexibility of using the paper system which led to the introduction of a new system."
The Solution
"A cloud system which worked with Google Apps for Work was very important to me, Appogee Leave satisfied both these criteria in an elegant manner. Moreover, it manages the differences between countries well and the support which I benefited from during the test phase was perfect" explained Pejvan.
"For Mozoo, the biggest advantage of Appogee Leave was the reduction and fluidity over the process whilst centralising all the information. Working with Appogee has been an excellent experience as I found the team very responsive and professional"
"I would have no hesitation recommending Appogee Leave to other businesses"