Why improving your company culture is a must-have for SMB's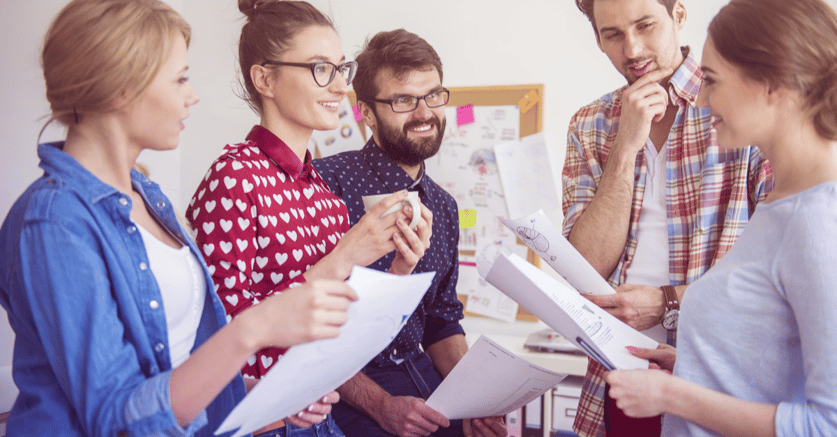 Company culture is often talked about as a driver of an engaged workforce and a happy environment can increase motivation and productivity. However, the benefits of a strong culture has been proven to not only benefit your individual staff, but also a unified culture is linked directly to how well a business operates.
Engaged employees are much more likely to embrace their job and be keen to help the company skyrocket to success. The world's leading tech companies, such as Google and LinkedIn, invest heavily in their cultures and it's well reported that they're reaping the benefits. However, with these larger corporations boasting high budgets, it may seem like SMB's with stretched resources can't effectively follow the trends, but there are effective ways to enhance your company culture without breaking the bank.
Simplify your company culture
According to Entrepreneur, company culture is essentially the "personality of an organization from the employee perspective, and includes the company's mission, expectations and work atmosphere." Essentially, what this means is your company already has a culture associated with it, whether you've fostered it or not, and your current culture could be damaging your employee engagement.
To regain control and shape your company culture there are simple and cost-effective measures you can use. Simply identifying your company values and objectives can heavily increase the identity of a business, enhancing how individuals feel towards making their contribution and being proud to do so. If you can link employee objectives to your company objectives - that's even better and allows your staff to see how they're truly making an impact.
Identifying company processes and how they can be simplified, or even automated, particularly when it comes to people management, can also allow for an enhanced and more engaged workforce. Using technology to automate a process such as employee onboarding for example, creates consistency and improves employee retention, all leading to a happier workforce.
Including transparent and open feedback into your culture, can increase employee/manager relationships and make individual members of staff feel valued. Asking for 360 degree performance review feedback allows individuals to feel listened to and like their opinions matter.
Workplace wellbeing
The focus on employee wellbeing has increased dramatically in the past few years with two thirds of businesses now having a wellbeing strategy in place, and the number without one expected to fall to under 20% by 2020. A lack of funding is the reason why nearly 50% of those SMB's don't have a strategy in place are struggling. However, the Federation of Small Businesses have outlined that encouraging an open culture for employees and managers to simply talking about mental health issues can dramatically help. In fact, according to People Management, wellbeing programmes are unlikely to make a significant impact without factoring in organisational culture. It's important to be proactive and preventative in ensuring wellbeing programmes are in place, thus mitigating the risks to your business before issues you can help prevent, such as stress, occur.
For more information on wellbeing, check out our blog on how you can support mental health in the workplace.
Practice what you preach
Finally, it is worth stating that to create the company culture of your employees dreams you need to consistently ensure you're living and breathing the culture throughout your organisation too. Encouraging an open forum to talk about mental health must be empathised with and not dismissed. If you don't actively implement a 360 performance review feedback process, members of staff might feel discouraged into being truly honest. This would, in turn, create distrust. Discrete absence management is also critical to building trust and rapport between managers and employees.
HR Software can help automate processes to enhance your company culture. To find out how Appogee HR can help, get in touch with us today at sales@appogeehr.com or start your 14 day free trial.