Looking to reach your company goals? Engage your employees first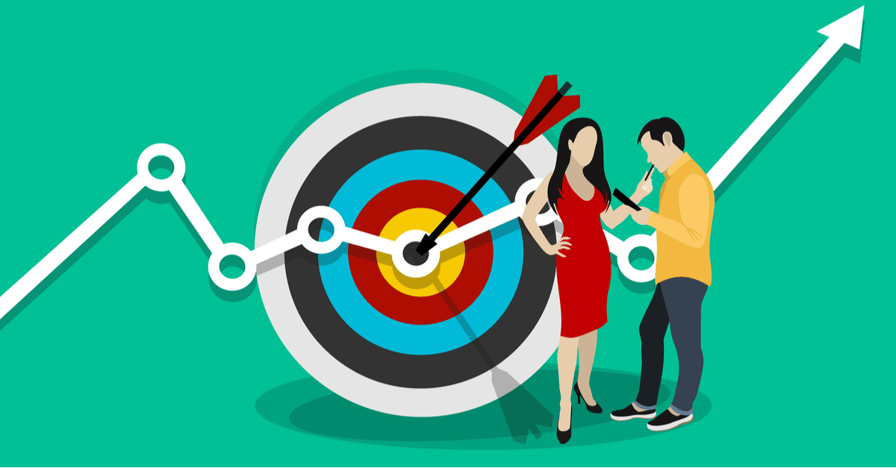 Employee engagement is a 'now or never' requirement for businesses – despite it being a decade since the term was first coined, employers still need to learn what the best levers are to pull to ensure this valuable commodity is brought forward as a top business priority today.
The government-commissioned (and now seminal) report by David MacLeod and Nita Clarke – entitled 'Engaged For Success' – was published, changing the game for companies everywhere and almost overnight introducing the world of business to a word that hasn't gone away: engagement.
Published at a time when UK businesses were struggling with the UK's much-debated 'productivity problem' (rising employment, but with declining economic output), its tonic – that organisations need to create more engaged staff – was seen as something of a silver bullet.
The research proves it
In the years since, there has been a plethora of statistically strong supporting research that proves that it is disengagement particularly that is the root cause of poor-company performance. According to Gallup, around 63-70% of staff are consistently not engaged at work (broken down further by what it calls the disengaged and actively disengaged).
The business impact of this is significant: Gallup finds there is a 3.9 times earnings per share (EPS) growth rate difference between top and bottom-quartile organisations with high employee engagement and low or average employee engagement. Meanwhile Gallup also finds employers themselves reporting engaged staff boost productivity by 18% and profitability by 12%. (When US firm Best Buy improved engagement levels by 10%, it increased profits per employee by $2,400 (£1,500)).
In fact all the data suggests by solving engagement, so much more follows: that engaged staff are happier; they take less sickness absence; they stay longer and positively impact attrition levels; provide a better customer experience, and want to grow with the business too. They even have fewer workplace accidents.
Given all this though, it begs the question – why is it, employee engagement is still something organisations are still failing to get right?
It's an output not an input
Perhaps the answer – and it's a point that's often misunderstood – is that engagement is not actually something organisations can simply invent, or think they can just insert into a staff programme. It's not an input. True, genuine engagement is something that is intrinsically felt (rather than crafted), based on real belief, and authenticity. It develops over time, and it comprises of lots of tiny things in combination – for instance having a great employee experience, inspiring leadership, a supportive environment, training, feeling empowered, and many more.
Don't give up on employee engagement!
What research also consistently reveals is that what's pivotal to engagement is employees needing to have a real sense of autonomy and empowerment, and of being more in control of their destiny. Linked to this is the fact staff increasingly want to know where the overall business is going, and what their role is in achieving it. Too often, employees are simply left in the dark about how they themselves can grow within their company and what is needed from them to ensure company success.
Making your company goals your employees goals
It's why more organisations are now understanding that by placing emphasis on how employees can help a company reach its goals, they're not only helping staff see where they sit in the bigger picture, but in doing so, they're creating this magical output of employee engagement too.
The smartest organisations are adopting the OKRs (Objectives Key Results), model – through easily deployed technology. With OKRs, often for the first time, employees are able to graphically see their progress towards clearly defined goals.
Where OKRs win is their emphasis on defining precisely how to achieve objectives through concrete, specific and measurable actions. But because OKRs also give achievable goals that connect all the way up to the top, they automatically promote a feeling of being connected to the mission of a company. Employees develop an all-important sense of psychological buy-in. Far from being removed, they see how their outputs contribute to the overall whole.
Such is the power of OKR that it could well be that OKRs are perhaps the first real engagement silver-bullet employers have been looking for all these years. It's certainly a foundation that helps build a sense of belonging, pride, and what Nita Clarke and David MacLeod called the 'willingness to go the extra mile' (which was what their preferred definition of engagement is).
Back to basics
So, what organisations should perhaps be starting to see is that engagement is not impossible to influence, too-wide-ranging a concept it was starting to become. By focusing on first basics – and by that we mean goals and understanding what makes employees tick – employers can't go too far wrong. If your employees are engaged and willing to help achieve the company goals, it's game on for business success!
To find out how Appogee HR can help deliver outstanding employee engagement and drive business success through OKRs - sign up for a 14 day free trial today, or find out more about our HRIS software here.