Why properly onboarding your new hires is the ticket to retaining them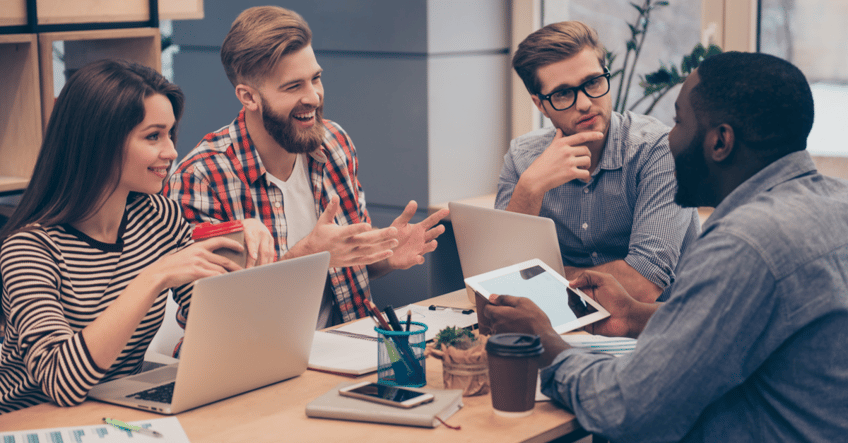 Employee retention is more important than ever. The workforce is aging, millennials are reportedly not afraid to "job hop" and, despite current economic uncertainty, over half of UK workers are actually in the market for a new job. So how can your organisation buck the trend and retain staff? While you can't stick your current employees to their desks, you can look to improve retention rates for new hires, and it all starts with onboarding.
We all know that first impressions count, according to a survey from Glassdoor "Organizations with a strong onboarding process improve new hire retention by 82%" and with the cost of hiring a new employee in the thousands, it's business critical to ensure you can retain employees for as long as possible. So what does it take to onboard correctly?
Have a clear onboarding process & start it before their first day
Providing a clearly defined onboarding process helps your HR department seamlessly onboard new hires, increasing their productivity whilst still effectively enabling your new employees to onboard.

You can also start this process before their first day. Great HR technology can enable the use of automation and personalisation of introduction emails to ensure there are no faults in the process and the new employee feels more engaged before they even start.

Allowing the new hire the ability to book leave and even potentially view any 'need to know' compliance documents can also help them feel more excited about moving their career forward with you.
Make sure they know who's who
Settling in can be awkward for both the new employee and the team they're working with. It's a great idea to set up 1-2-1 introductions during the first week with both the close and wider teams your new hire will be working with. However, it's also possible to use technology to enhance this process by asking employees to set up individual profiles online with a bit about themselves to help the new starter feel like part of the team before they even start.
Access to organisation charts can also help the new starter feel more comfortable approaching the right people with the right questions from the get go. This is something that can be set up and shared online through shared documents on, say G Suite or Office 365, or even better, through the HR Software that provides employee details all in one place.
Technology counts
You most likely already utilise the benefits of using software in your business, and potentially also use HR software too. As mentioned above, you ideally you need to include your candidate here too. Through an ATS integration, you can do this seamlessly.

By next year, millennials will make up 35% of the workforce globally, so ensuring your hiring and employee retention strategy includes this cohort is a must.

Typically, this generation like technology and are impressed by innovation as they grew up in an era where there was a widespread and lightning fast adoption of technology. Impress them before they start by showing them how innovative your company really is and the software you use is a great indication of this. It proves how much you value saving time on manual tasks, and potentially if using cloud solutions, are even comfortable with employees working from home, which has increasingly favourable benefits to business.
In summary
To properly retain your new hire, you need to start off on the right foot. Allowing a new hire access in advance of their start date, to as much as you want them to see, can benefit both your HR department and the new hire themselves. Settling in can be a complex process for both the hire and the company but providing the right technology, at the right time, can certainly enhance your onboarding process and have a positive effect on your employee retention rates.
To find out more about how our Appogee HR software can help seamlessly onboard your new employees - get in touch with us or try us free for 14 days.